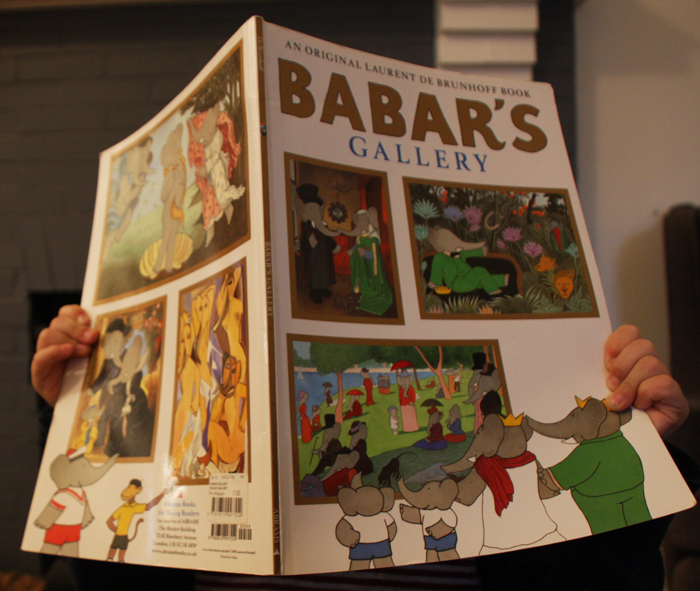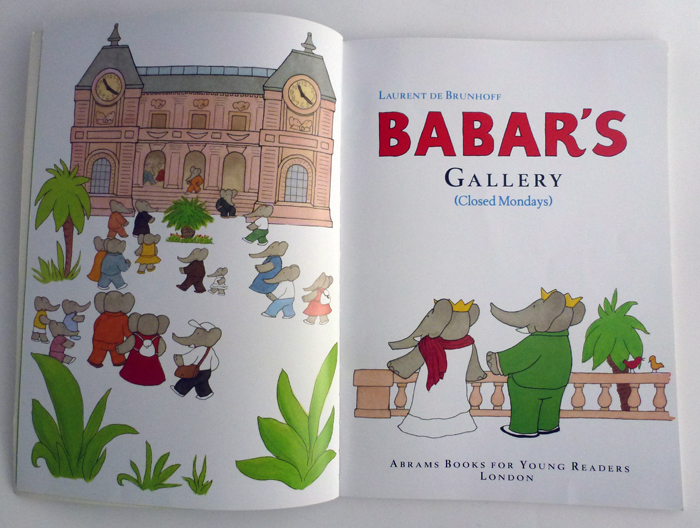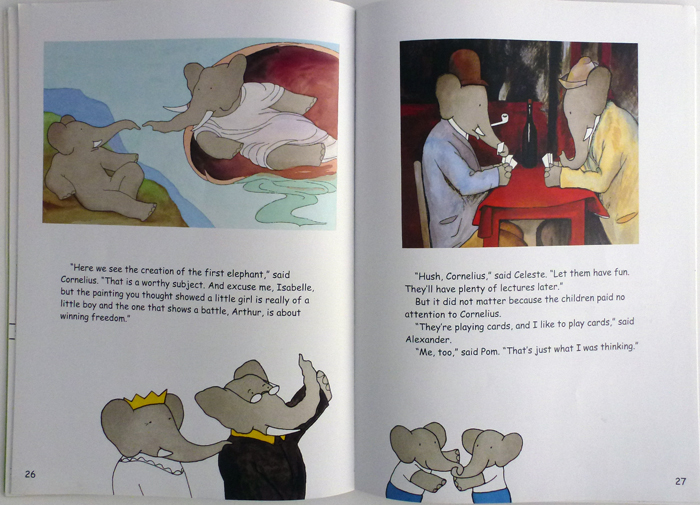 In a recent book review, I mentioned that I pulled out my stack of Paris books to peruse for a friend. This is another one I'm glad I snagged. The book Babar's Gallery by Laurent de Brunhoff is inspired by the Musée d'Orsay. How did art museums get here and why? This book is a fictional re-telling of how the Musée d'Orsay came about. *The children's book about Henry Tate, founder of the Tate art museums in England, is also on my book list to check out!
Babar's Gallery is also a realistic and engaging story about visiting an art museum with your family. I say realistic because it's a story about actually going to an art museum and figuring out how to talk with your children about art. Of course, my visits are never as smooth as this story, but it's good to set a goal.  The characters are true to the Babar narrative, including Professor Cornelius who is told to "hush and let the kids have fun."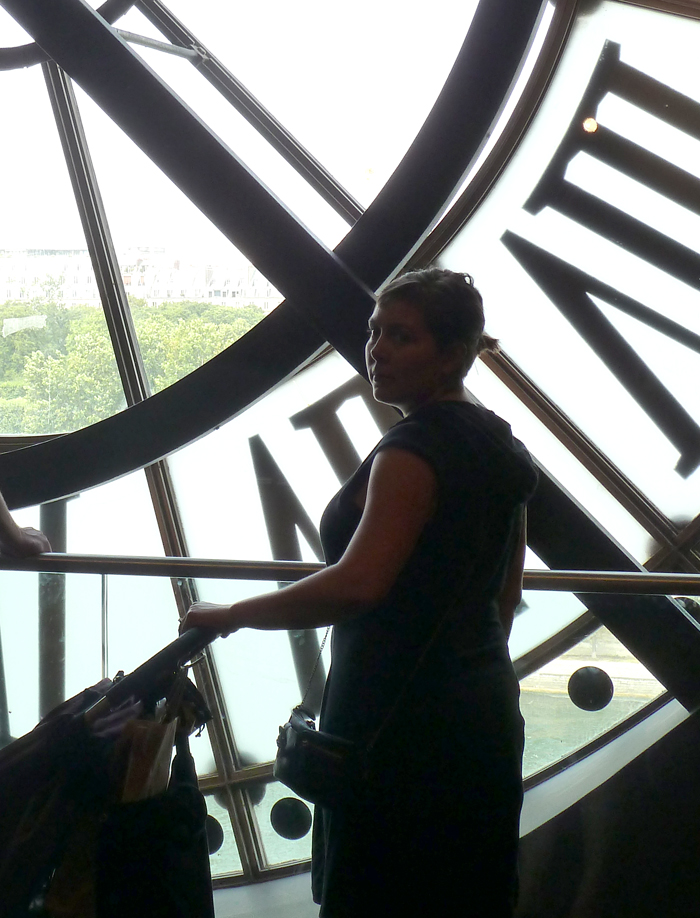 We went to the Musée d'Orsay with my 7 month old (4 years ago). Throughout the museum are unique little spots like the giant clock windows (above) or the balconies in the great hall. At the time our child was just learning to walk, so we found some peaceful corners to sit and relax. I wouldn't plan to relax there with my (now) four year old, but I would take him upstairs to the Le café Campana for a treat. I found Babar's Gallery in their bookstore. It was has a nice children's collection, but can be crowded and hard to navigate. If you have been to the Musée d'Orsay, let me know what you think in the comments!