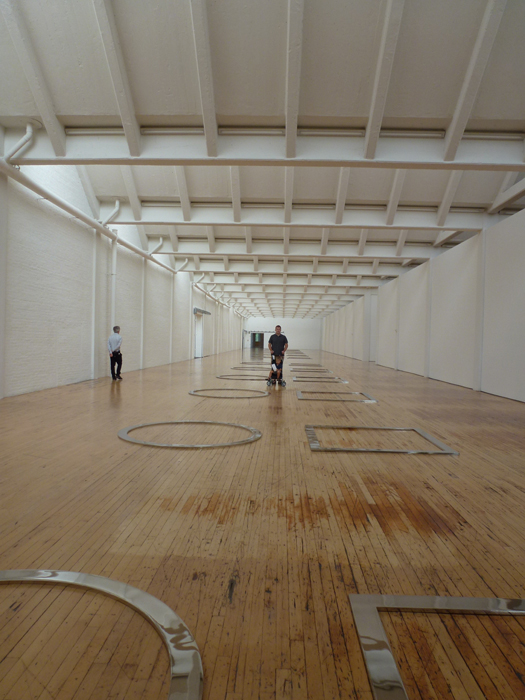 We counted piles of rocks, we played hide and seek, and we didn't knock over any art. Count that as a successful art experience! Dia: Beacon hosts large-scale, site-related artworks that the foundation has collected or commissioned since the 1960s. Many of the works are related to the Minimalist Art movement, which is not always a crowd pleaser. One reason I've seen so many adults skip over it is that the works try to remove all biography and metaphor. Expect a lot of emphasis on materials, geometric forms, and space. But don't think that it is inaccessible or boring. Except for Michael Heizer's work, where the safety railing around his installation ruined it for me.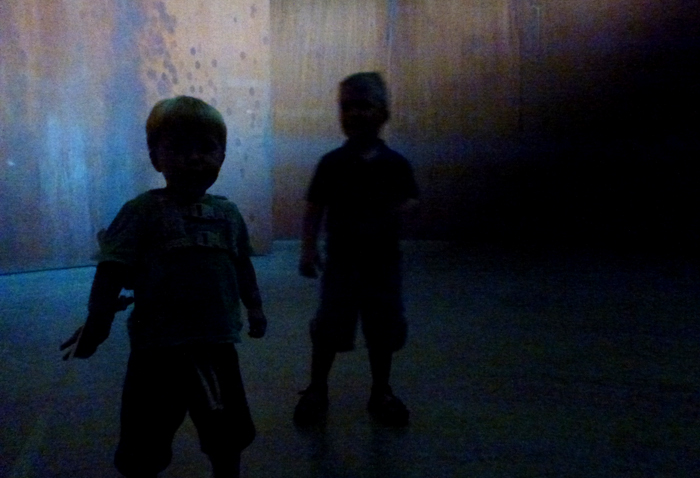 With my children, I moved more quickly than I might want to and skipped a few rooms, but there were some exceptional moments to balance it out. First, sharing Richard Serra's artwork with my children showed me things I had never seen before. His work is generally heavy, dominant, and requires a lot of space. It makes you feel small, and let's you know it is big.
In the presence of the large steel spirals and dark shadows, my boys started playing hide and seek (our version is closer to "hide and squeal"). One would find an interior shadow to hide within, while the rest of us tiptoed through the narrow, spiral passages…squeal, laugh, dance, repeat inside another sculpture. Their enthrallment focused my attention on how the light and color changed through the space. The passages were more mysterious through a child's eyes and the placement of shadows more delicate.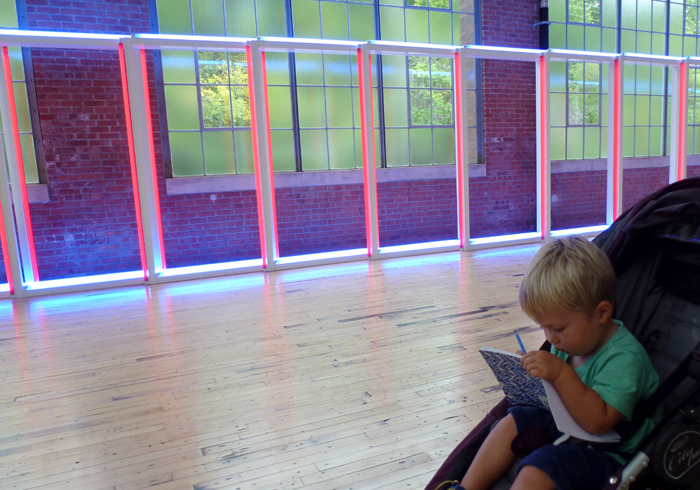 Moving on through Flavin's room, my children know the routine for an art museum by now. We find our favorite artwork, sit down, and take notes/sketches/diagrams. But it makes mom proud when they do it on their own, which is why I snapped a picture of Z loving Flavin.  When we walked up to one of Fred Sandback's string installations, my oldest son just got it. He jumped back from the imaginary plane like it was a painting he shouldn't touch. He was curious about the construction and confused by the imaginary (or real) planes. He didn't need to be convinced that it was a drawing because he sensed the drawing. These moments went by quickly, but I was proud of each second.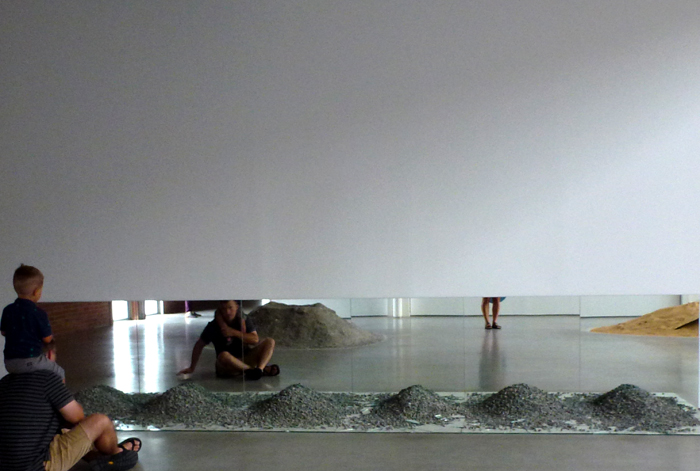 Our journey continued as we counted Smithson's rock piles and smelled Beuy's felt. After trying not to break anything inside, we were pleased to find Louise Lawler's sound installation in the garden.  While we walked the path, my children caught their breath and giggled, listening for the magical "birdcalls." The best part is that the sounds are actually hilarious renditions of the names of well-known male artists. It was the most refreshing, constructed garden experience. Hyperallergic has a list of the names called and a review of this piece by Jillian Steinhauer.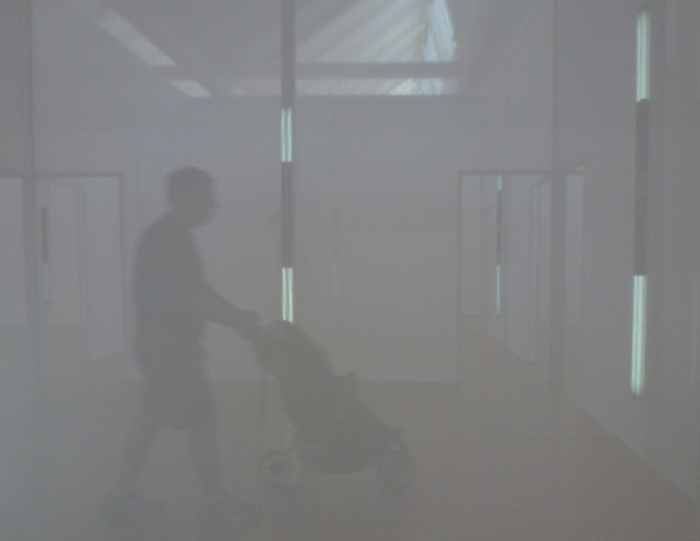 Before leaving, we journeyed through Robert Irwin's newer installation, "Excursus: Homage to the Square³." It took me a while to warm up to the piece. My children were all about the scrim, the blurring, and the fact that you could be right next to someone and almost not see them. "Hide and seek" as a way of seeing/perceiving. It works, and it is fun. And you need to be more careful with scrim than steel.
When we were finished inside, we took a snack break in the gardens, more specifically the alley of trees, designed by Robert Irwin. The museum building is an old Nabisco box printing factory, so that made the post-trip snack choices Nilla Wafers, Oreos, or Graham Crackers.  Beforehand, we dined in the gardens with sandwiches and salads from Homespun, a local cafe with locations downtown and at the museum.
We stopped by Dia: Beacon on our road trip from New York City to Woodstock, New York, where we stayed at a bed and breakfast for the rest of the week. You can read about our experience in New York City here. You can also check out the over 200 children's titles at Diabooks online or experience Dia's web projects by artists like Francis Alys, Tim Rollins, and Cheryl Donegan without leaving home. Still to come from this trip is our take on Storm King, Art Omi, and Tannersville.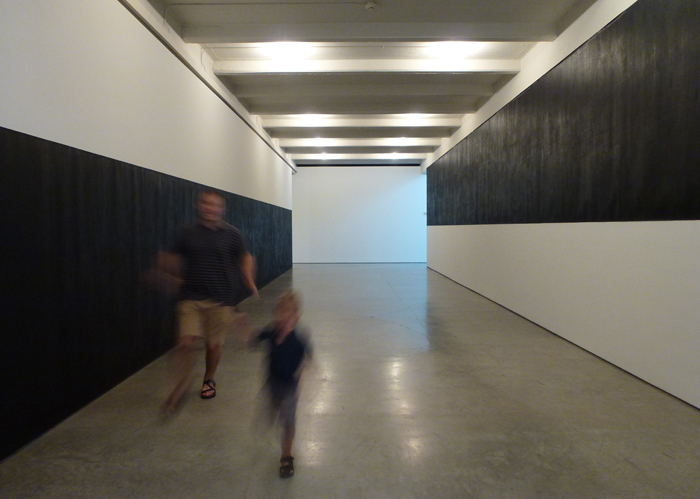 More Links