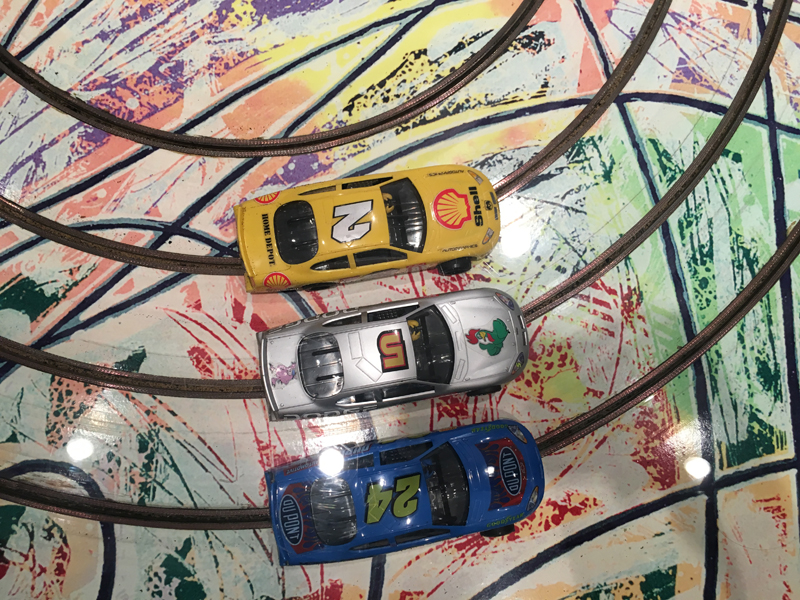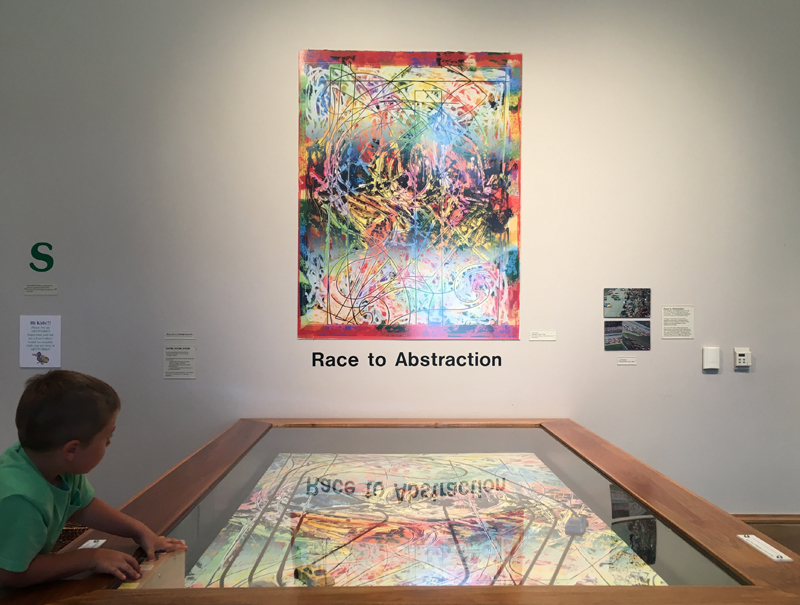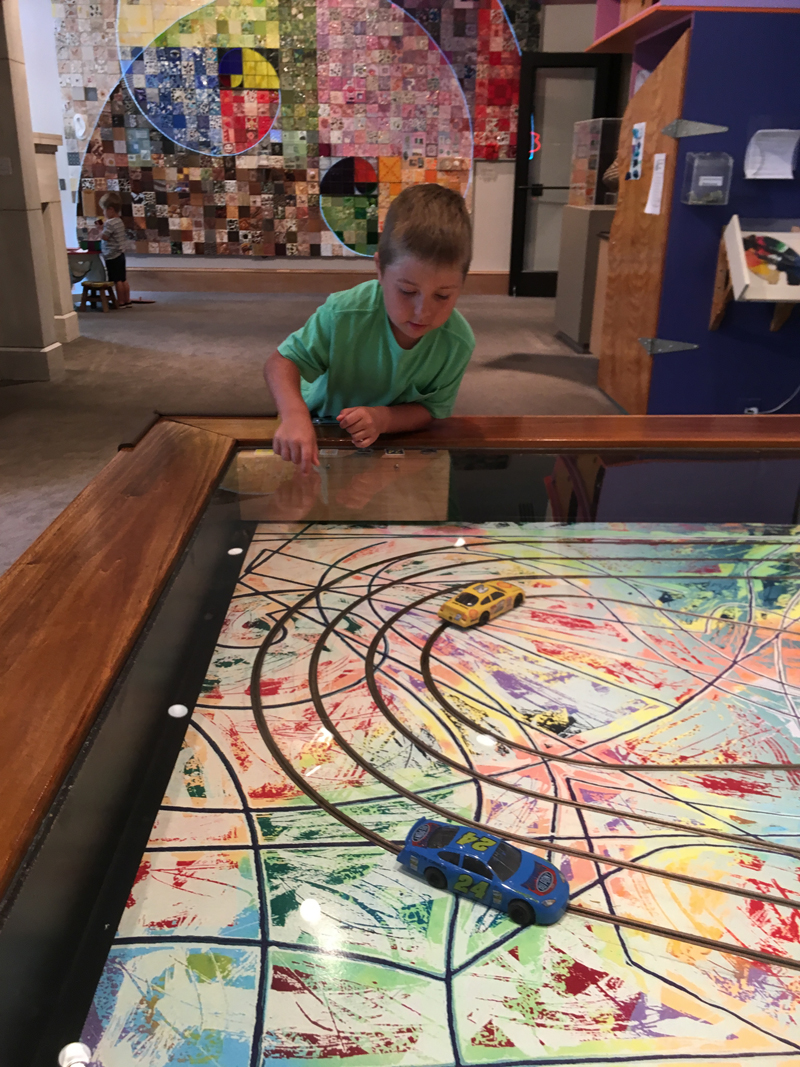 Frank Stella is an abstract painter and printmaker who loves car racing. His print Talladega Three/II is inspired by the famous race track in Alabama. The Montgomery Museum of Fine Arts' "Race to Abstraction" is a display in the children's gallery explaining the context of this piece. Along with photographs of the Talladega race track, there is a hot wheels racing game that uses an enlarged picture of the artwork as the track. Children's galleries like these excel at making art history fun. You can read my overview of our museum visit here and here.
My five year old chose which car to race first. Then he raced each of the other ones. Then he raced all three at once. Then he raced against his brother. Then he raced against someone else's brother. How long did he look at this Frank Stella reproduction? A lot longer than he looked at the artwork in the museum. He was focused and happy.
Three cars, three buttons, and three tracks turn looking at art into a game. We can imagine that making art is fun, but we rarely connect looking at art with the same playfulness. In art, play is more often related to inspiration or a way of making. In education, you might find games that teach the history and facts. In my studio, I'm researching how play can be a mode of perception for an original aesthetic experience rather than a way of making or teaching.
Before figuring out how to share life with my children, I was content looking stoically at a Frank Stella Artwork in a white cube. But now I would like to race hot wheels through an original Frank Stella artwork. Maybe I've spent too much time designing orange plastic tracks to cross pillow mountains, but I'm convinced that there is a layer of art we miss because we rarely see good art through play.
Get a peak at why Frank Stella thinks abstract art is hard to make in this short documentary video above. "Frank Stella Imaginary Places" documents his studio process for making a relief print. My four year old and I like how the video includes more action shots than interviews. Below are more images related to Talladega by Frank Stella.