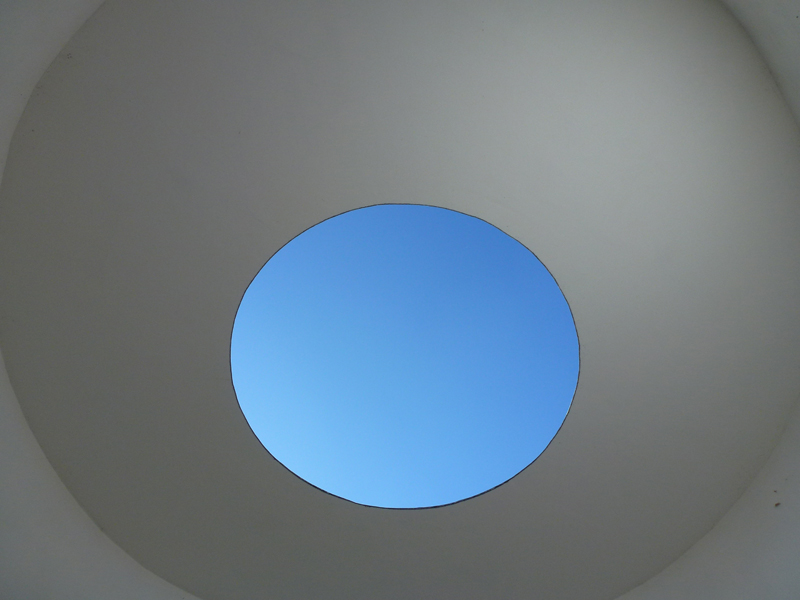 We recently made a second visit to James Turrell's skyspace in Nashville. James Turrell is one of the greatest American artists of the last century and most of his work is environmental. In other words, they are installations in a landscape or building that do not move easily. For example, at least three of his artworks exist inside craters (a hole in the ground) that are not leaving their locations in Ireland, The Hague, or Arizona.  Thus his artworks are largely unseen. "Skyspaces" are a series of artworks Turrell describes as "specifically proportioned chambers with an aperture in the ceiling open to the sky. Skypsaces can be autonomous structures or integrated into existing architecture. The aperture can be round, ovular, or square." Here are thumbnails from a selection of skyspaces listed on his website.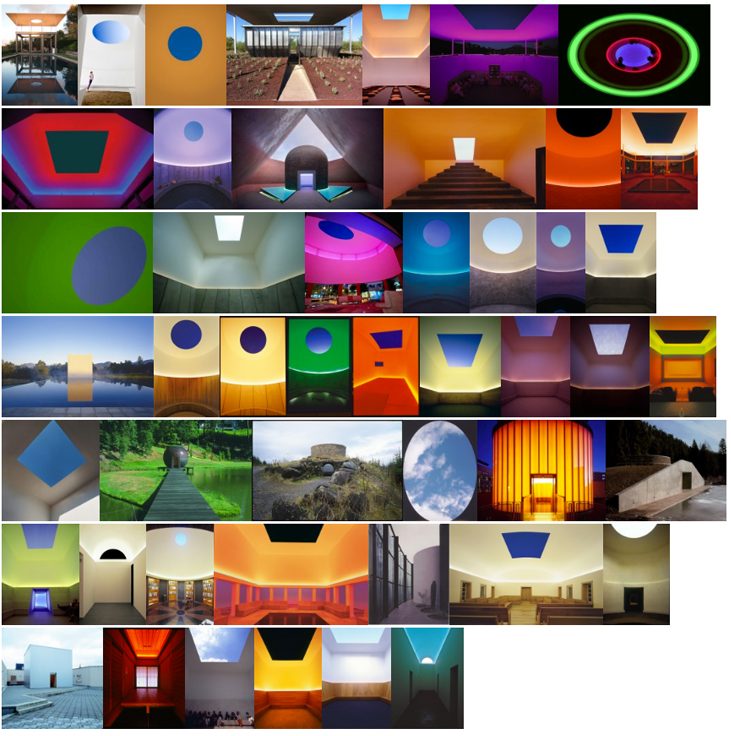 The skyspace in Nashville is outside along a sculpture trail in the woods. It was built in 1999, but I talk to too many locals and visitors who have never seen it. Looking at the official map below, it is located on the Carrell Woodland Sculpture Trail behind the Museum of Art and Frist Learning Center.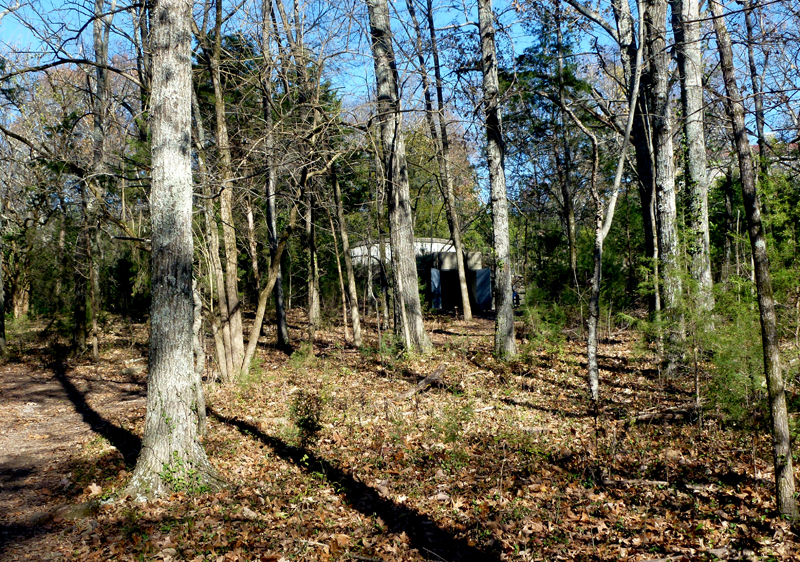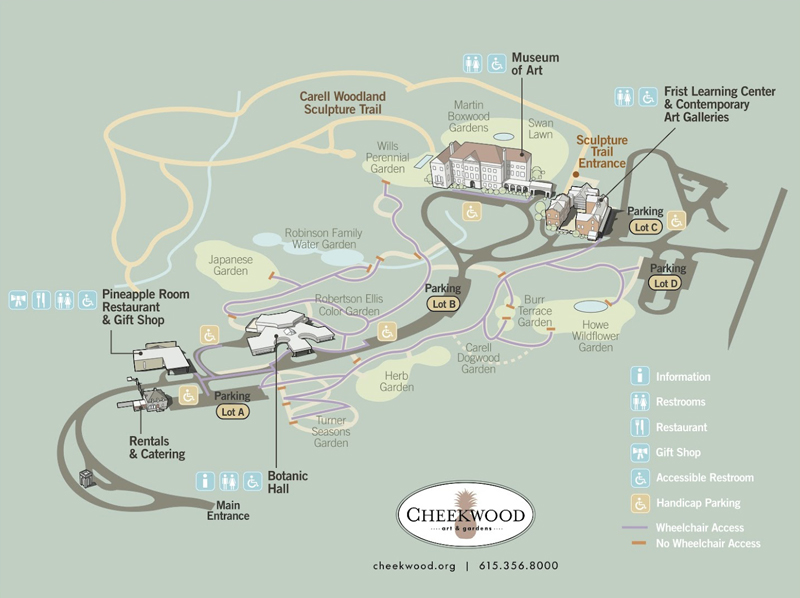 This satellite view of the property below is a little more specific. It shows the roof of the skyspace, southwest of the museum buildings. If you walk the whole woodlands trail, then you will probably come across it. But if you want to head directly there, then you should follow the unmarked path from the Martin Boxwood Gardens, down the hill, and towards the forest. The chamber is entered from the south, walking up hill. It sounds confusing, and it can be. But the good news is that the trail is relatively short. So if you are looking for the skyspace, then you will probably find it.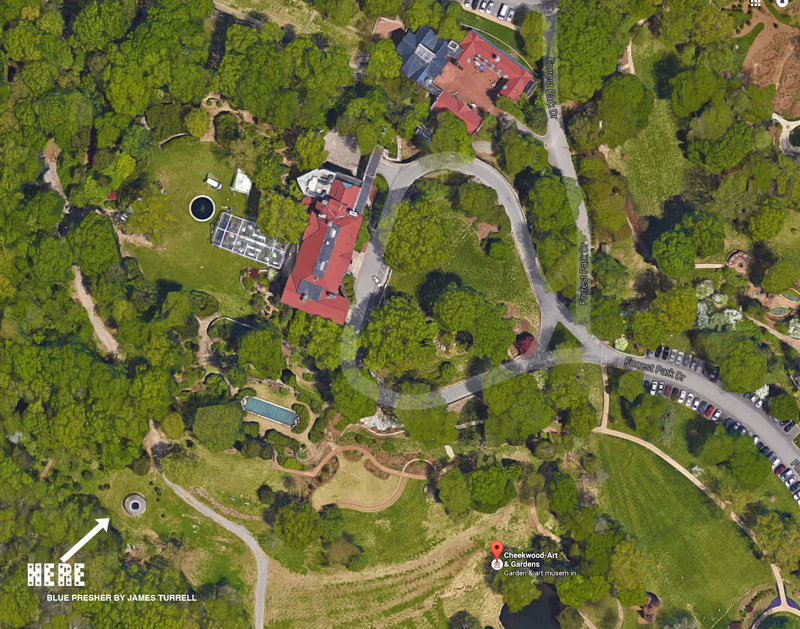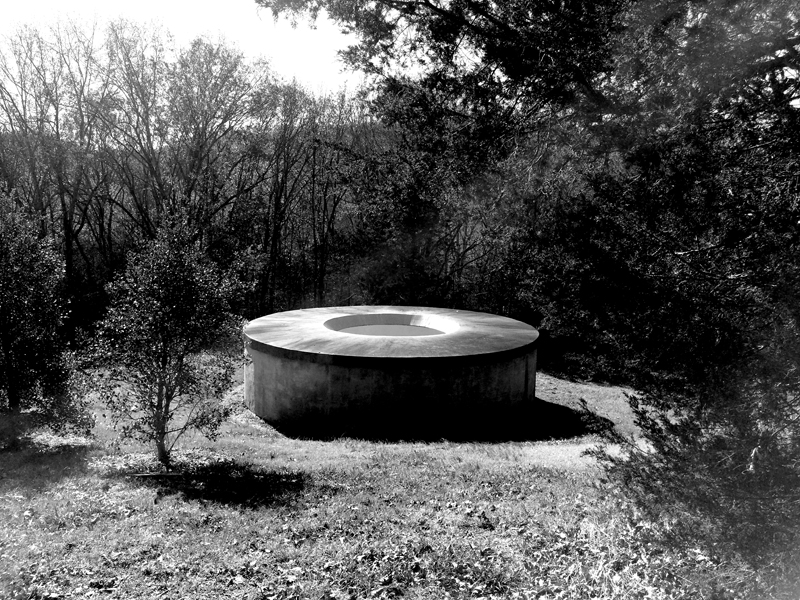 We visited on a busy Saturday. The last day of their International Playground exhibition. The gardens were noisy with children everywhere, but inside the "black sandbox" (as my children call it) we sat quietly by ourselves and took one moment to get lost in the light. If you've missed the "Blue Presher" skyspace, it's worth going back for, especially during the pleasant fall weather.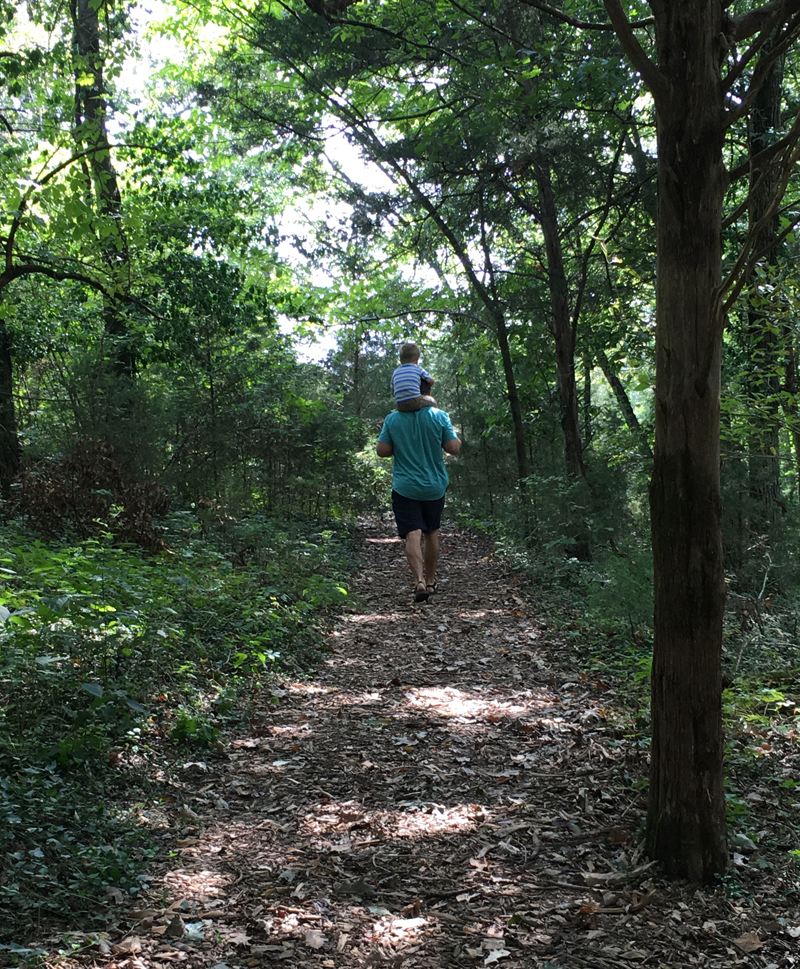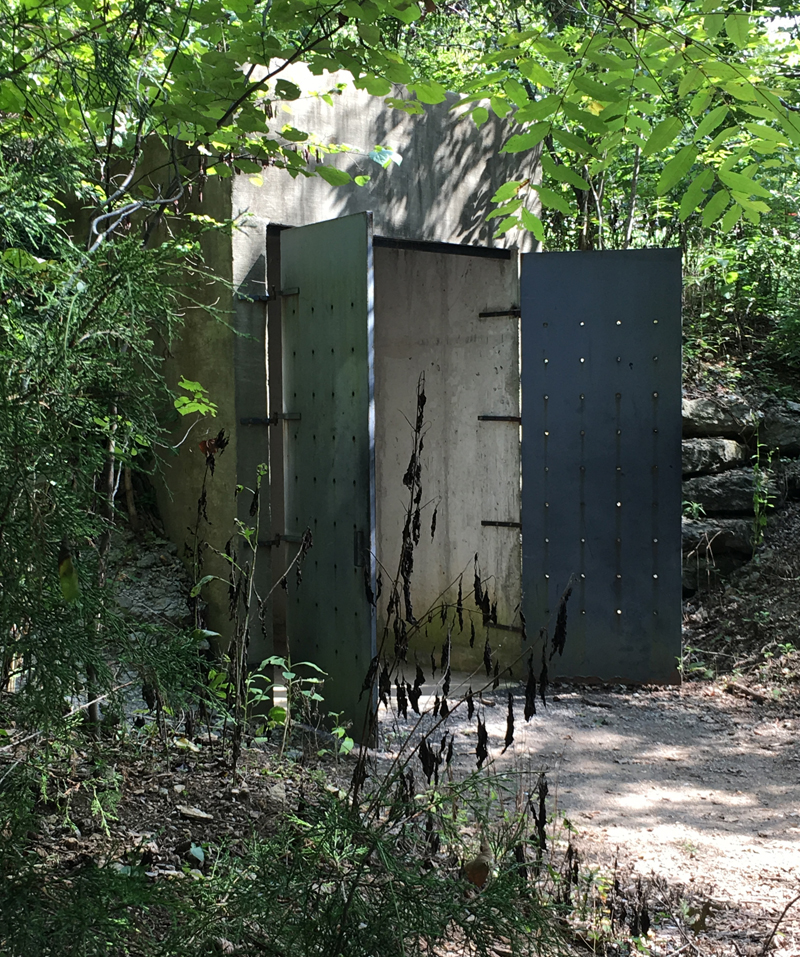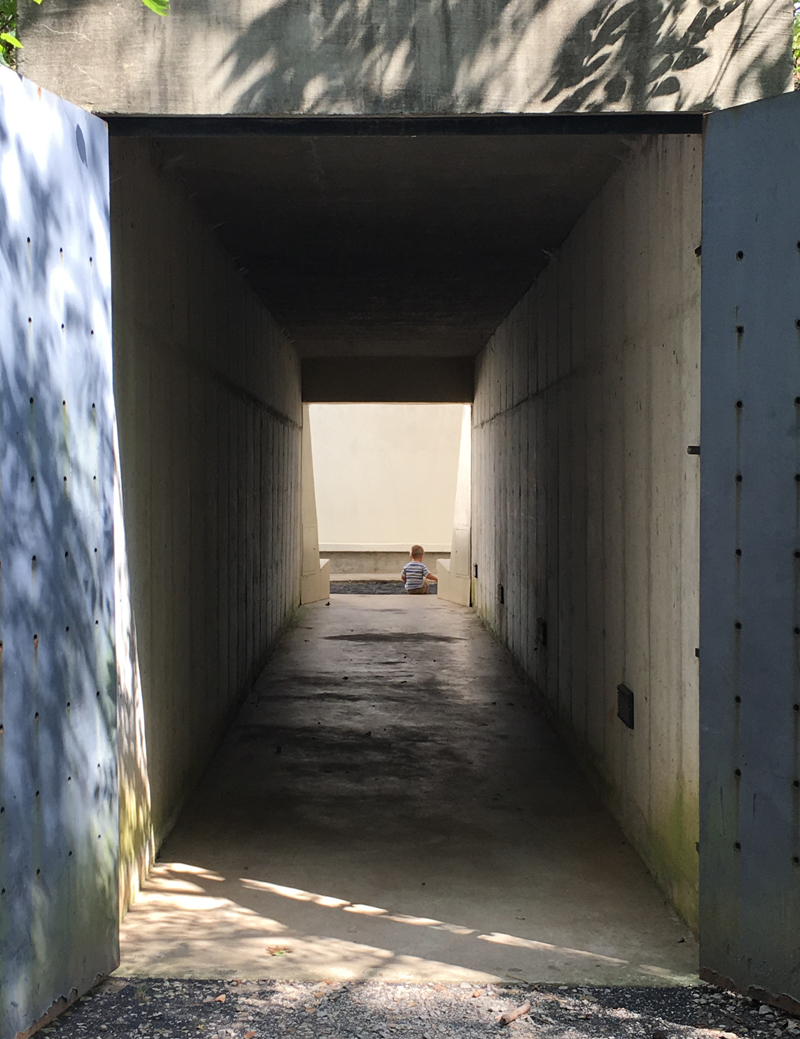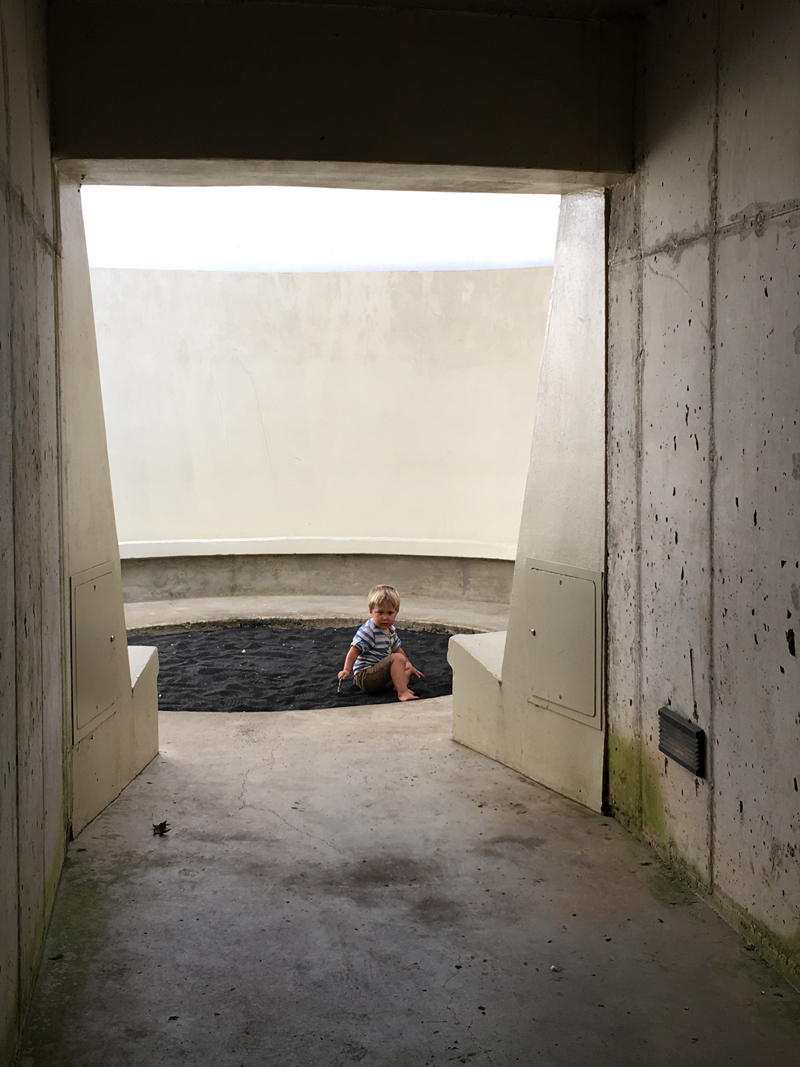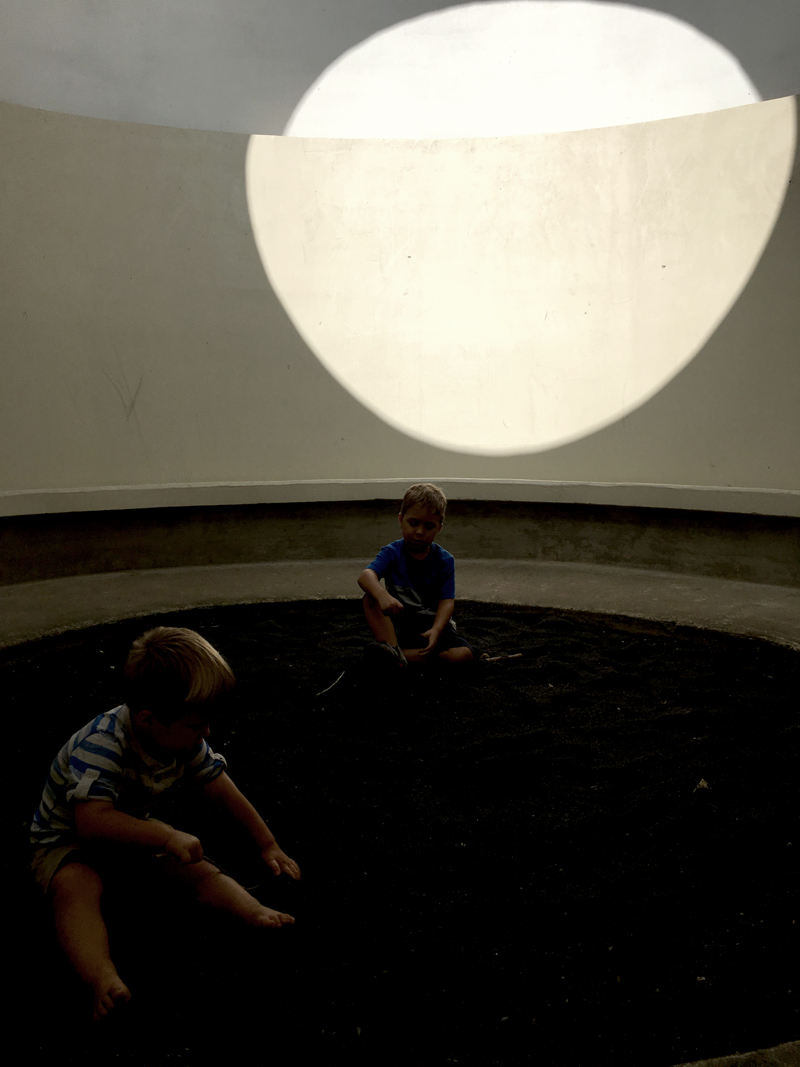 On this short trip to Nashville, we also visited the Frist Art Museum, beat the Friday night crowd to Two Ten Jack's, had crepes for breakfast, and found a vegan donut option at The Factory in Franklin! All in less than 24 hours and before we drove down to hike Cathedral Caverns. Read about our first art trip to the Cheekwood Botanical Gardens here.