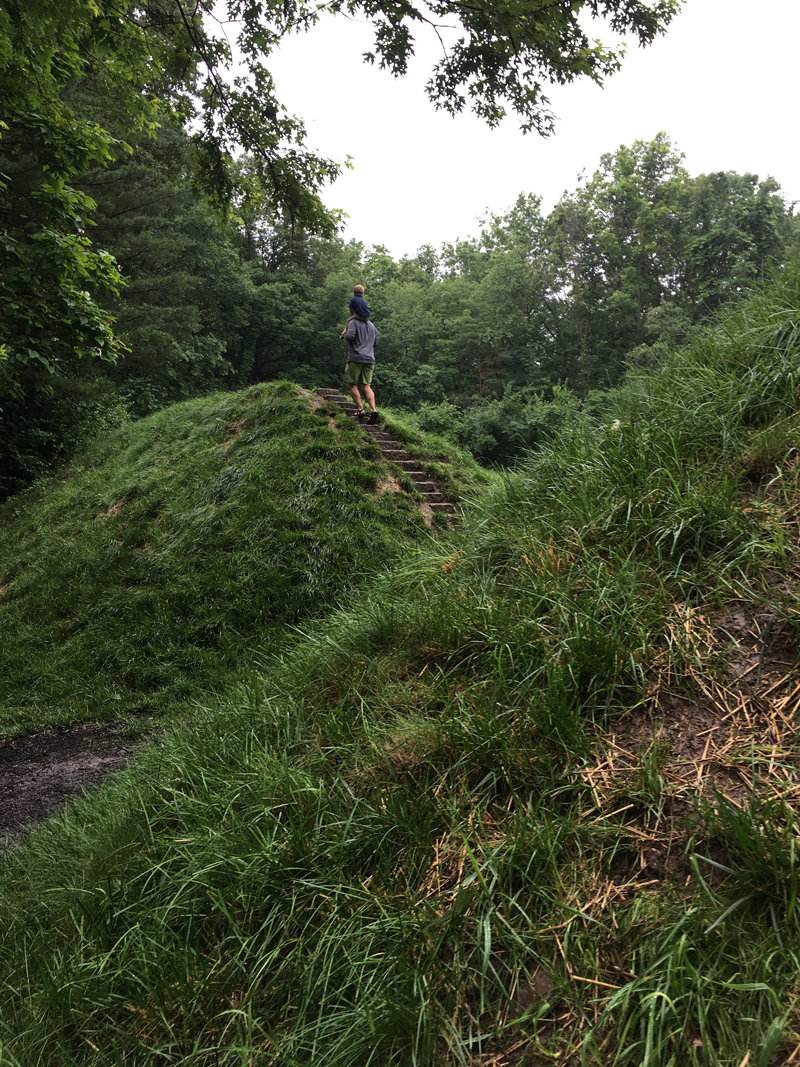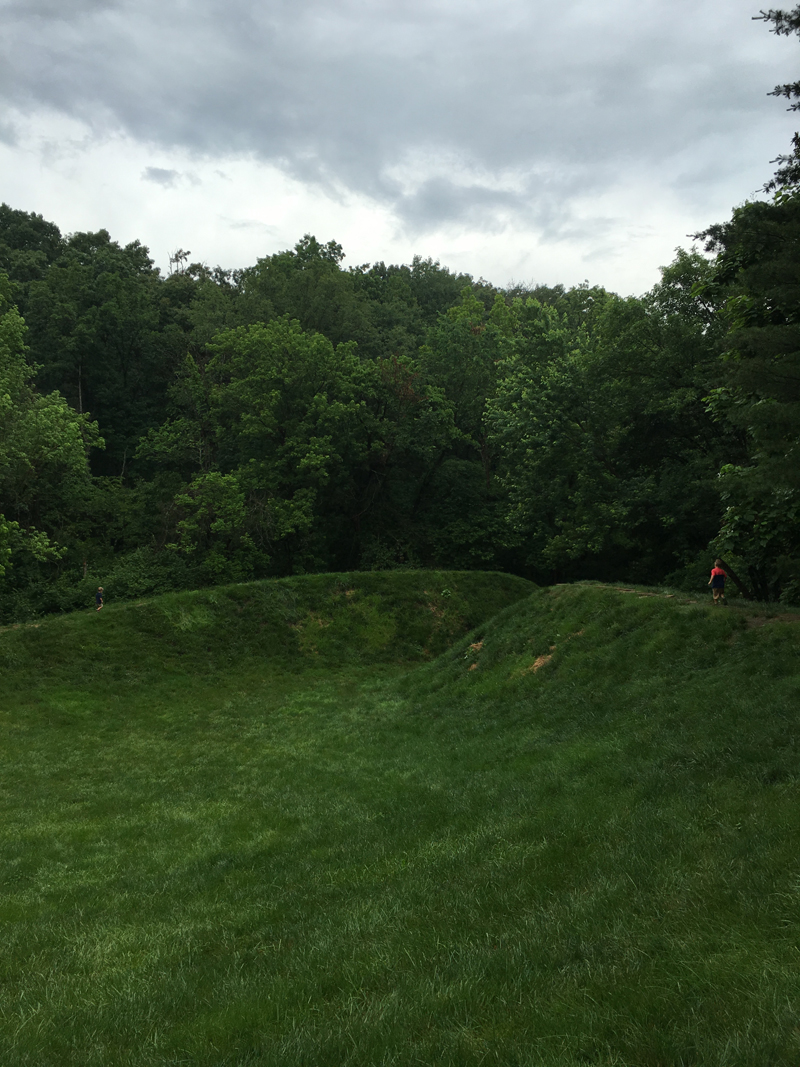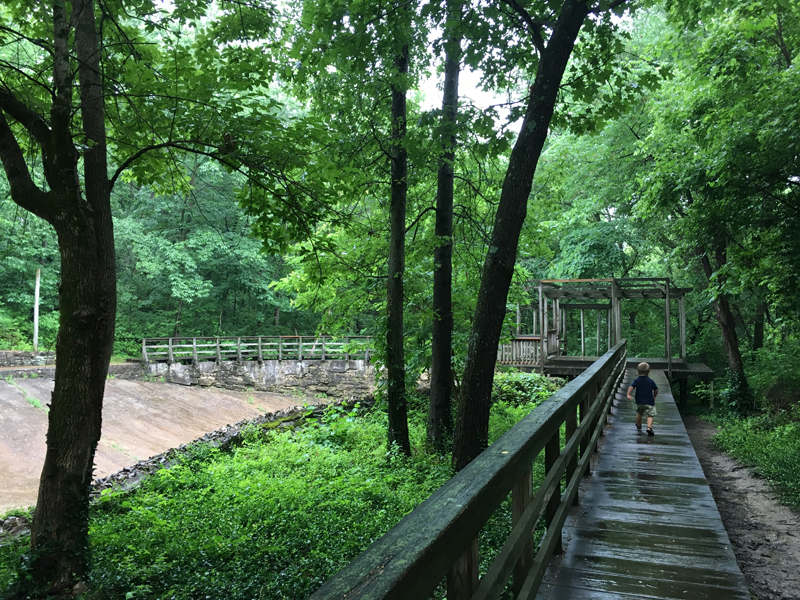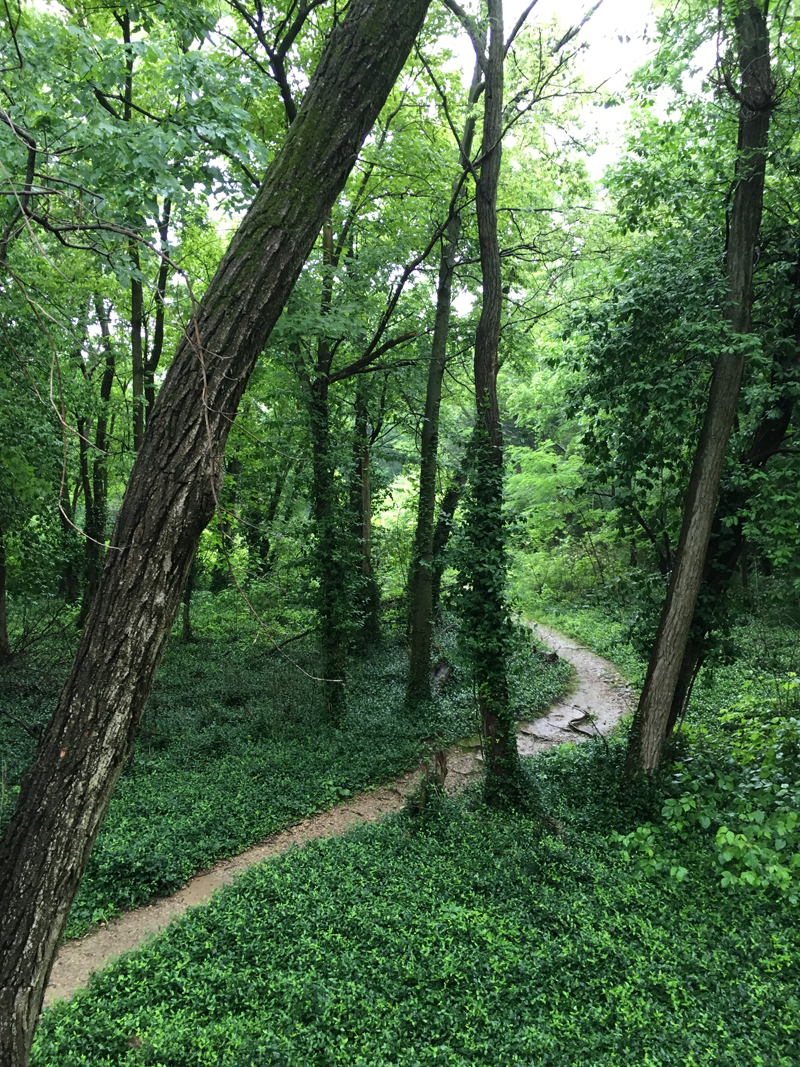 The Laumeier Sculpture Park is located on over 100 acres at the edge of the city of St. Louis.  It was drizzling and muddy when we began our hike through the "Eastern Woodland" section with grandparents and preschoolers. The art park is divided into a few different areas with some mulched and some paved paths. The trails on the outskirts of the park are our favorite section. This sculpture park includes three unique ways to approach the artwork: through touch, your doggy senses, & music.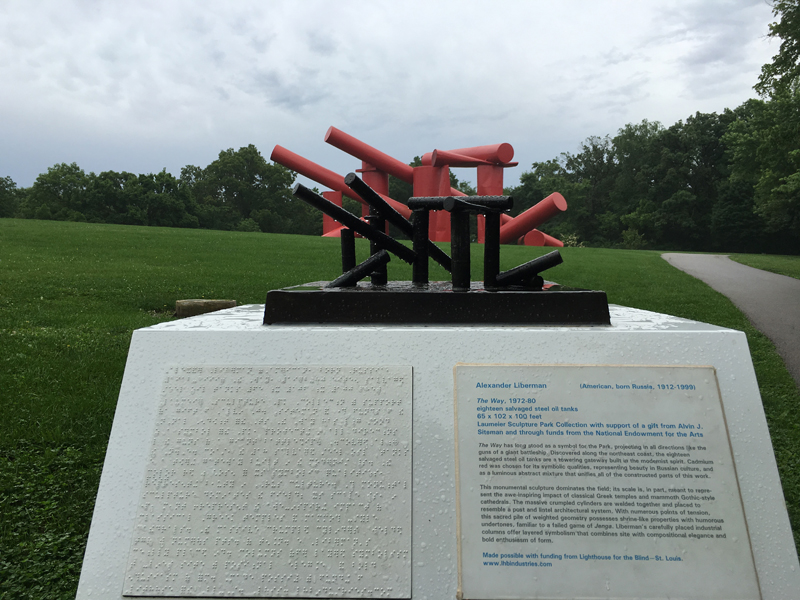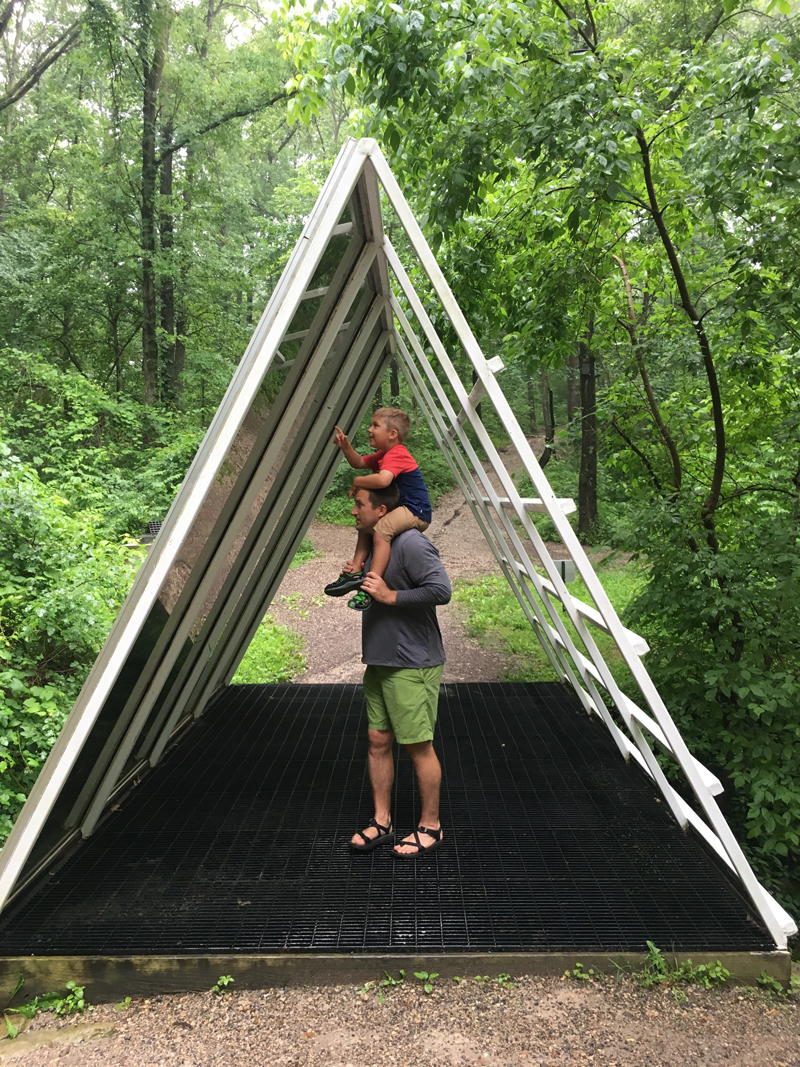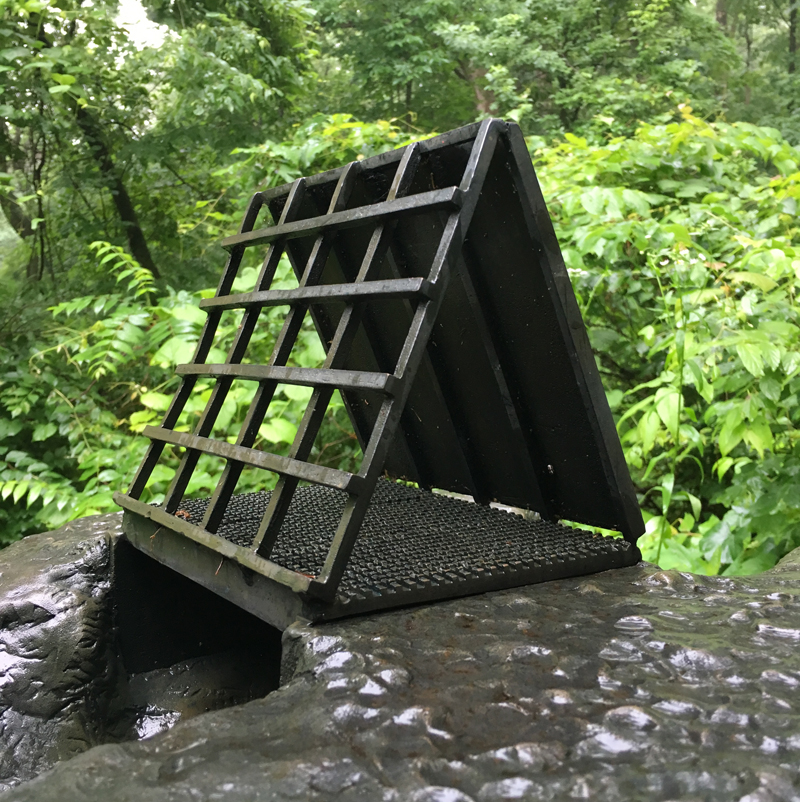 One of the most unique aspects of Laumeier is the experience they provide for individuals who lack vision (or anyone who likes to touch art). The markers at each artwork include a small bronze model that you can touch as well as a braille translation of the curator's text. This is the first and only art park I've seen make the sculptures accessible in this way. I'm enthralled by how these miniatures change your perspective of the sculptures. It's also easy inspiration for you and your children to make your own play dough and pipe cleaner models (right there on a picnic blanket or at home).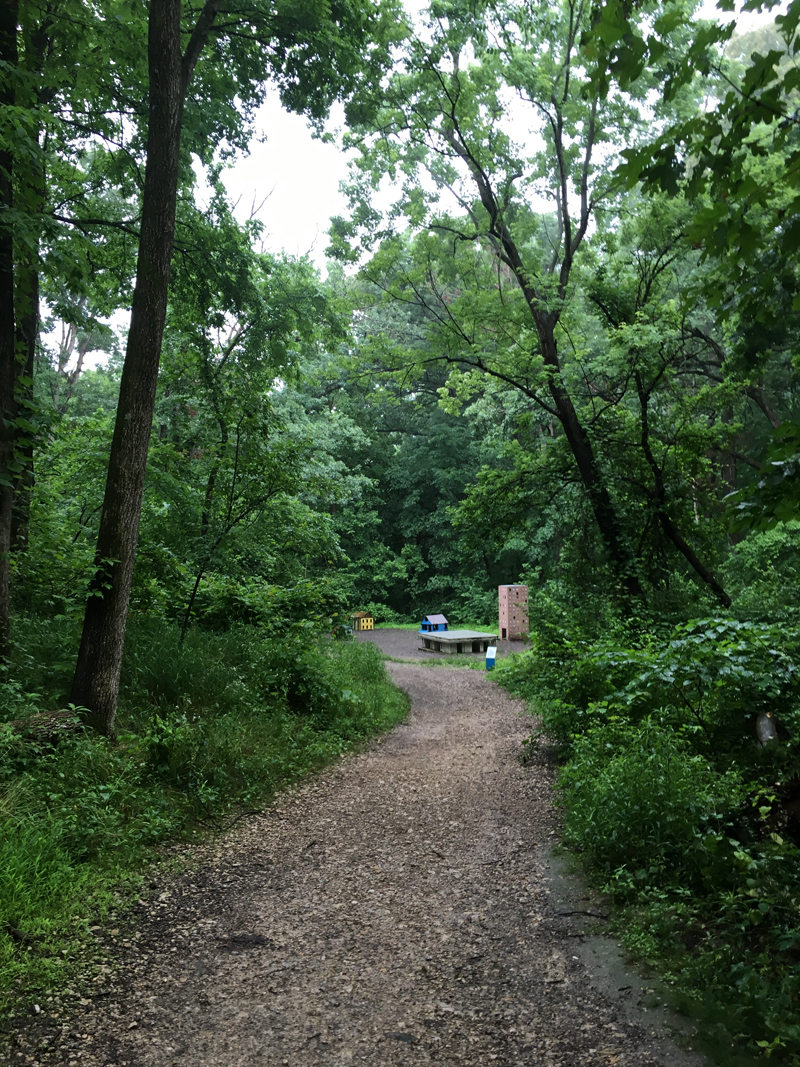 The Laumeier Sculpture Park also provides a unique experience for dogs.  The park is open all year and free to enter, so you will pass a few dog walkers. They are most likely headed to Tea Mäkipää's five sculptures that highlight the senses of dogs. And if these sculptures can withstand investigation by dogs, then they can probably survive your children.  If you have children who are eager to sit or walk on the sculptures, you can also head towards Tom Huck's bug sculptures or Jessica Stockholder's "Flooded Chambers Maid." Signs clearly mark sculptures you can or cannot touch.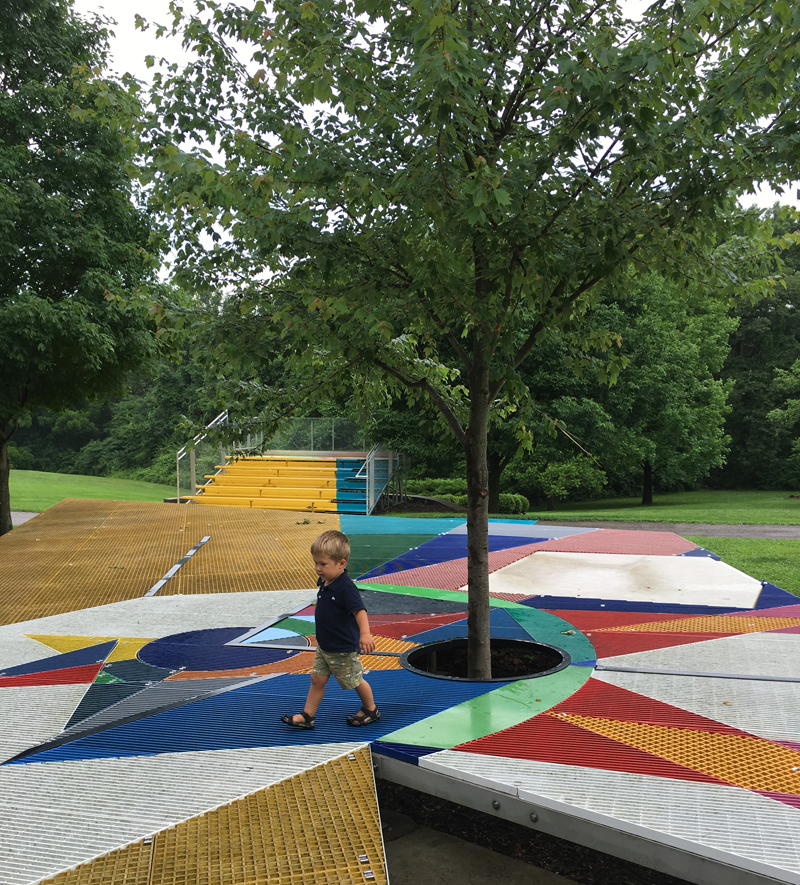 A third way the park is interpreting sculptures is through music. They routinely have a musician or composer working in residence. In 2012, Eric Hall compiled a series of sound pieces that translate different sculptures in the park.  You can follow along by finding the music here and the sculpture list here.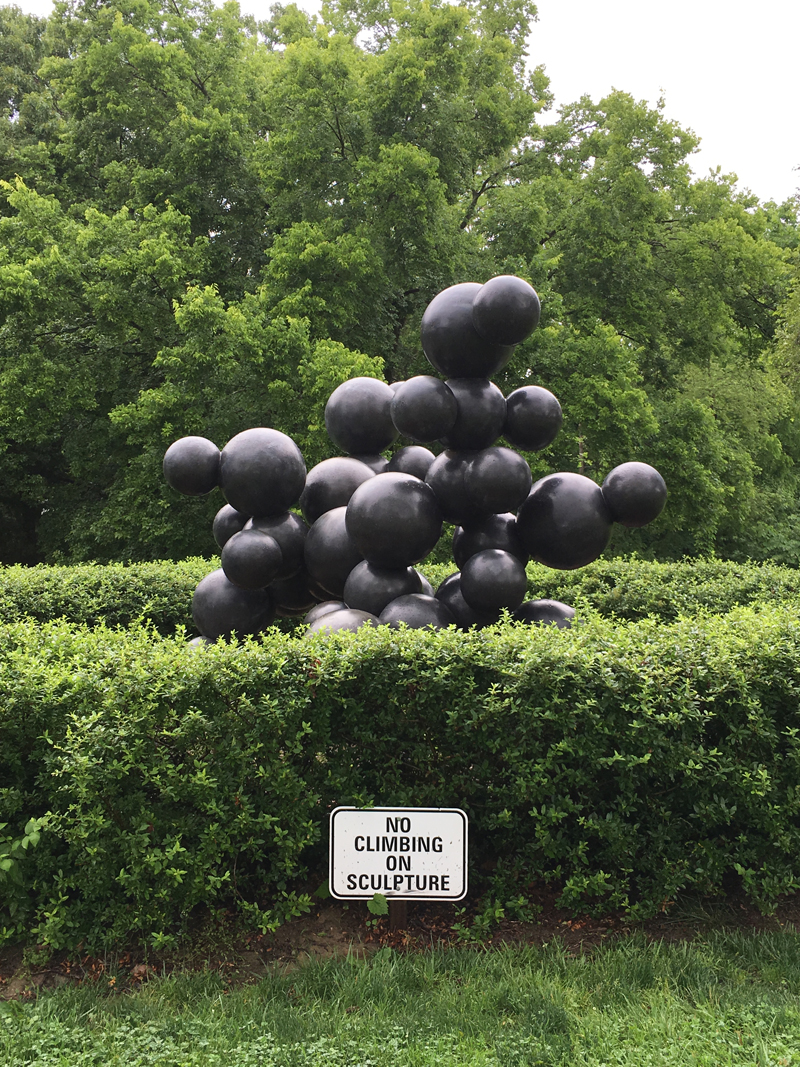 Laumeier is one of our favorite stops in St. Louis, but don't miss these other great places:
Museum of Contemporary Religious Art