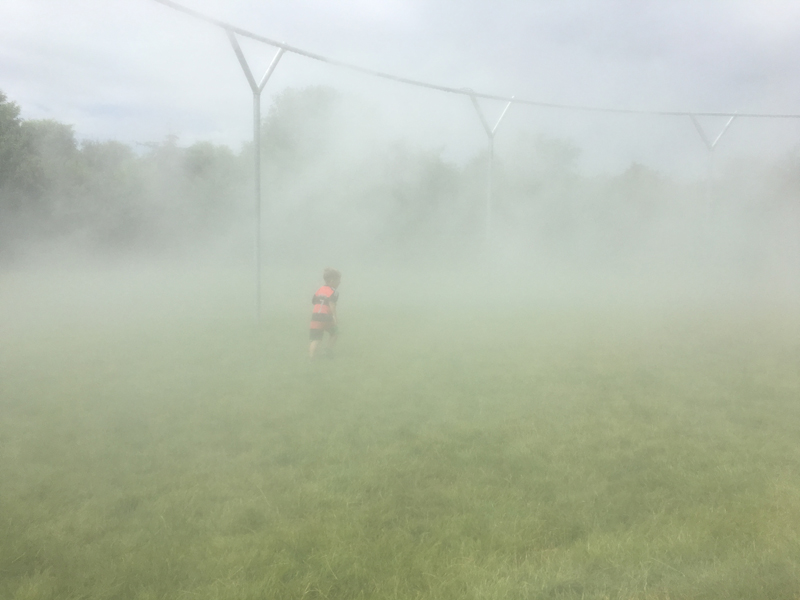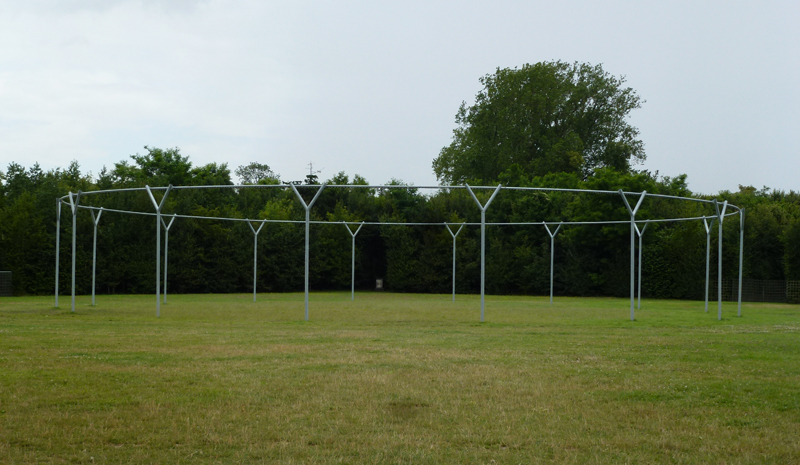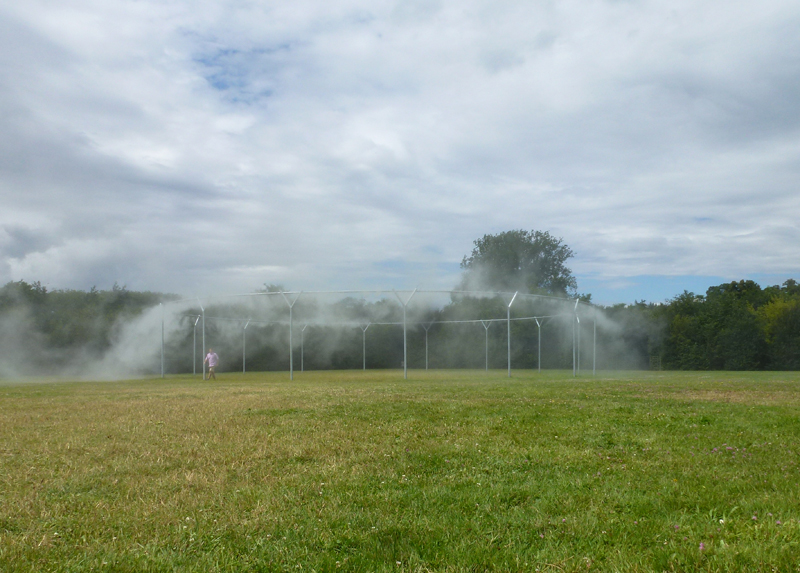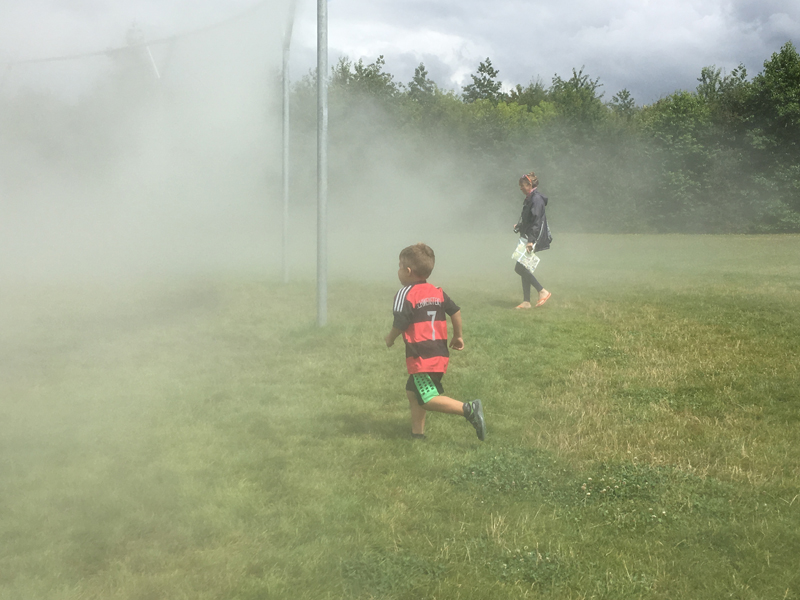 It's the chance to run through a cloud. At one moment you are completely seen, running straight towards this mass in the middle of the field. And before you expect it, everyone disappears. The air looks as thick as walls until you break through. My oldest son's little legs, which previously moved like lead along the approaching garden path, instantly lit up to charge Olafur Eliasson's Fog Assembly at Versailles. We waited for the fog to turn on and fill the void, while my youngest napped in the stroller. The surrounding greens, trees, and grasses of this quiet grove in the Gardens of Versailles moved in and out of focus from the fog. You always knew where you were, but everything looked and felt distant. Fog is a simple beauty that we appreciate on early fall mornings or romanticize on mountain vistas. Running through fog is beauty made every time you look up and can't see, but ask yourself what do you see.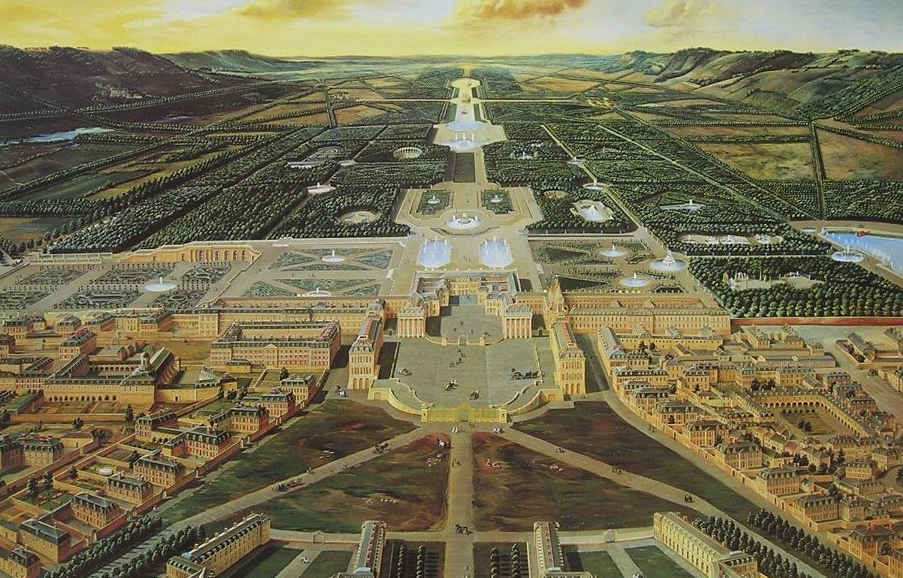 Perspective, water, and power are three things that define both Eliasson's work and Versailles. Versailles is a family hunting lodge transformed into an extravagant symbol of power. Louis XIV made something innovative out of this place, and over 300 years later, 7.5 million people visit it every year (mostly Americans). Olafur Eliasson is experienced at playing with perception and public space. This past summer Eliasson made something at Versailles. Although, he explains that, "His is work is also very ephemeral. It's only there when you actively engage. As an artist, I bring half the narrative; you, the visitor, finalize the narrative with your sensibilities." (source)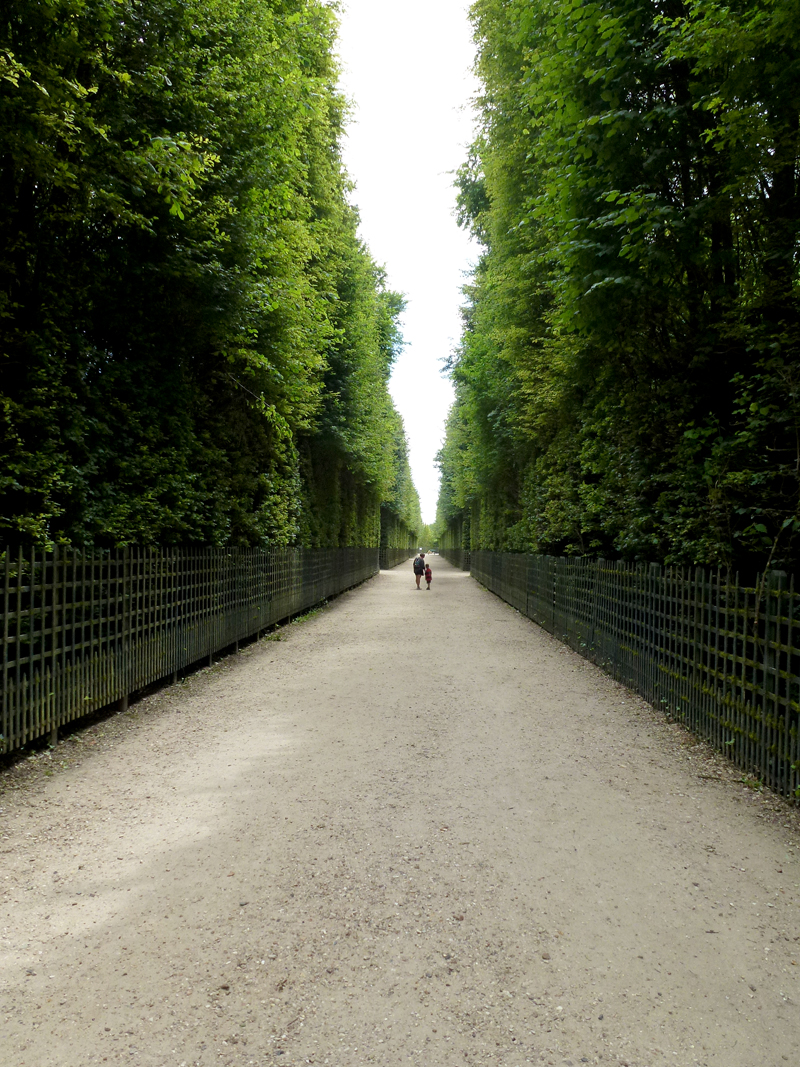 Historically, French formal gardens experimented with depth, designing spaces to give you a greater illusion of distance. Eliasson's work with perspective has more to do with making the present feel more complex or mysterious. Eliasson's large, manufactured waterfall in the front of the Grand Canal fractures the garden's historic vanishing point. It's like having a big question mark in the middle of what feels like a palace that never ends. The other two installations in the gardens by Eliasson include Fog Assembly and Glacial Rock Flour Garden. These are both installed in one of the enclosed garden spaces that are hidden by dizzying paths of hedges. Clearly defined groves throughout the garden create outdoor sanctuaries for fountains and sculptures. During Musical Fountain Shows, some of the fountains are choreographed to classical music. Thus, when you came across a grove with an installation made out of water by Eliasson, it fit in perfectly. The issues and aesthetics are different, but it felt like a natural part of the gardens and a refreshing extension.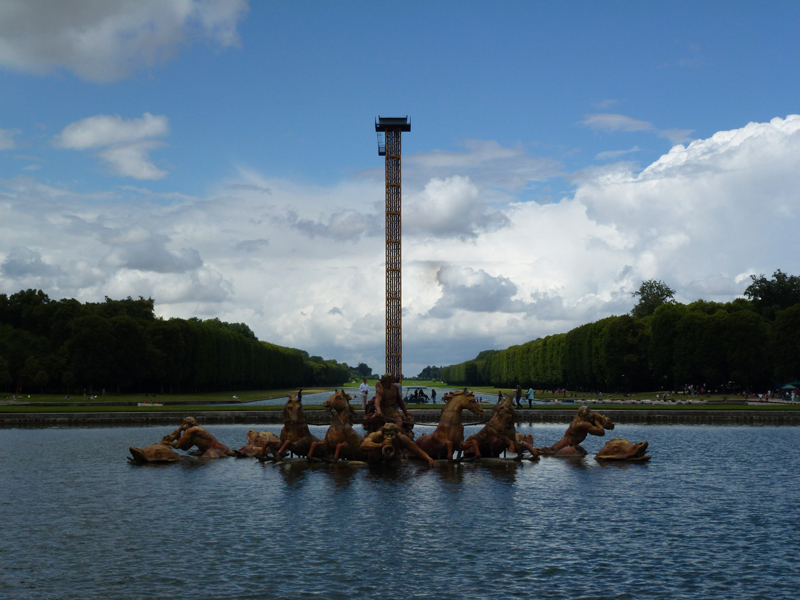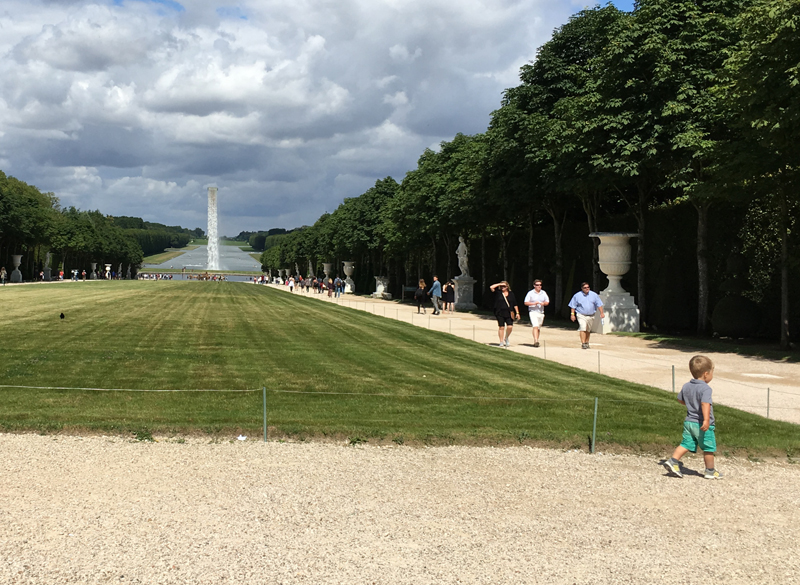 Olafur Eliasson's exhibition is open until the end of October 2016. It is one of a series of recent art exhibitions by contemporary artists. Each uses their perspective to change our perspective of the place. The recent contemporary art exhibitions at Versailles include:
2016 Olafur Eliasson, Danish-Icelandic
2015 Anish Kapoor, British-Indian
2014 Lee Ufan, Korean
2013 Giuseppe Penone, Italian
2012 Joana Vasconcelos, Portugese
2011 Bernar Venet, French
2010 Takashi Murakami, Japanese
2009 Xavier Veilhan, French
2008 Jeff Koons, American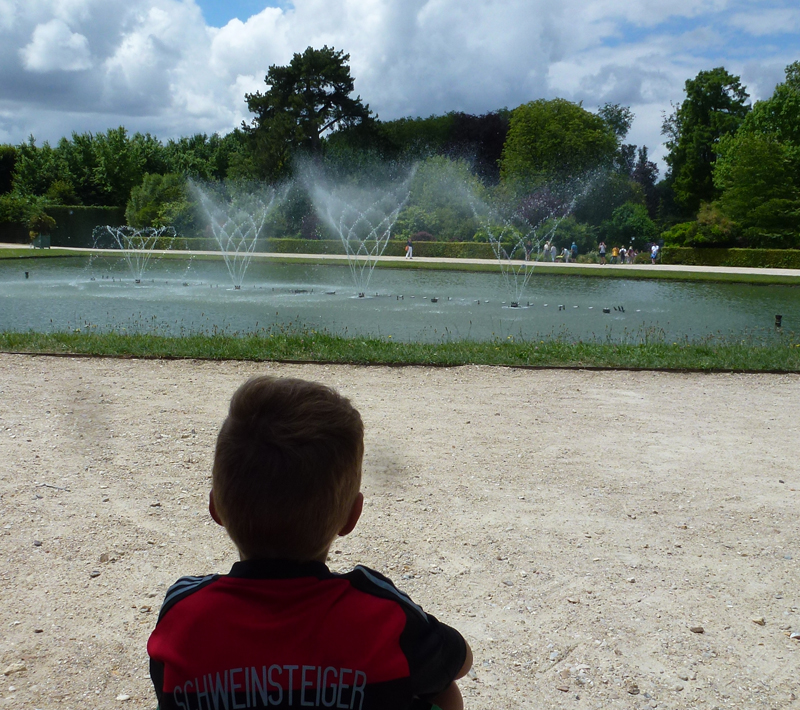 If you go, purchase and print your tickets ahead of time. Children 0 to 5 are free. When you exit the rail station, you walk towards the estate. On Avenue de Paris, there is a security line at the gate to check bags only. The next line you come across is to go inside the palace at Entrance A. We skipped this 2 hour wait and walked to the left-hand side of the building towards the Courtyard of Princes. This is the access point for the gardens, which is free except for Fountain Show and Musical Gardens days. You can pay to ride an electric car or mini-train through the estate. The gardens are walkable, even though they seem expansive. However, we road the train to the Trianon Palaces.  Strollers are not aloud inside the palace, and the paths in the park are gravel. There is all sorts of advice and information on the chateau's website.