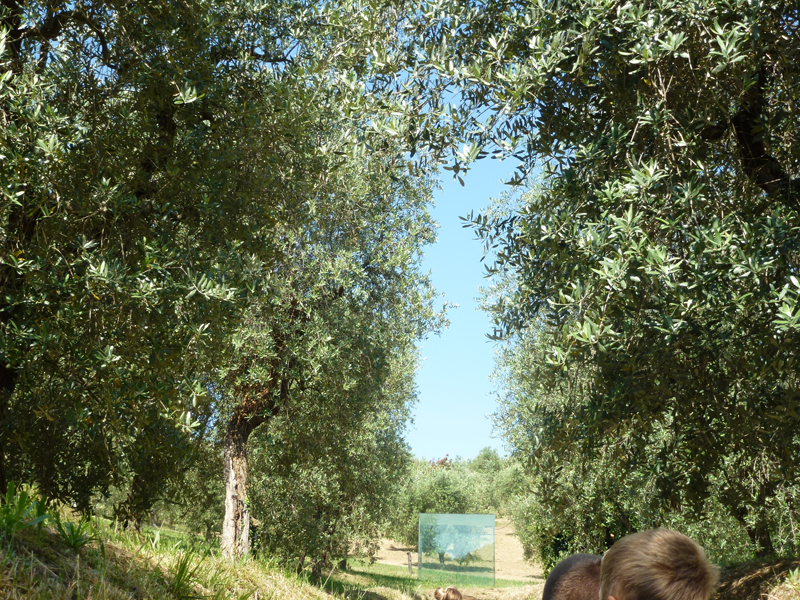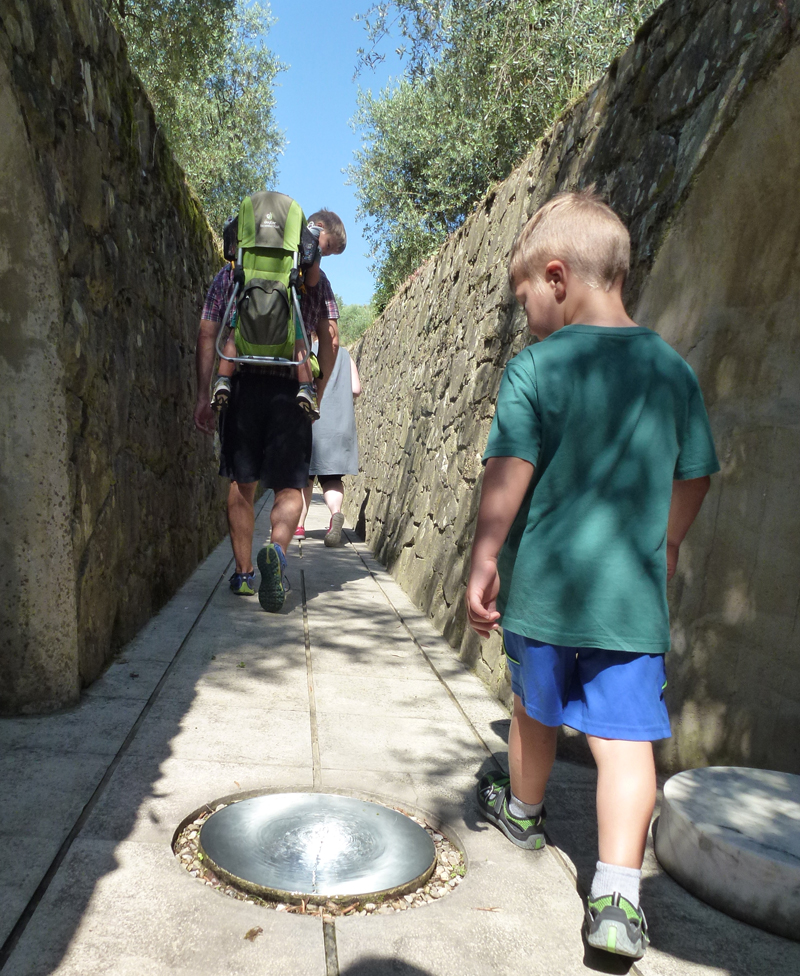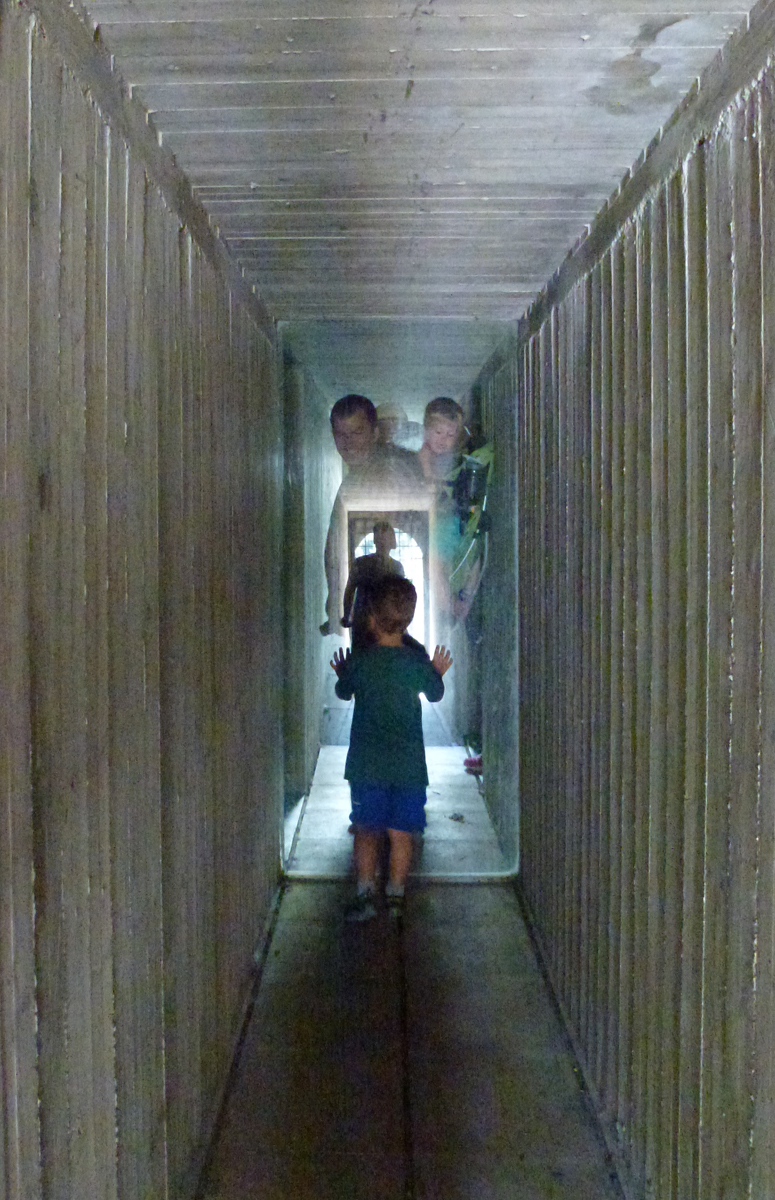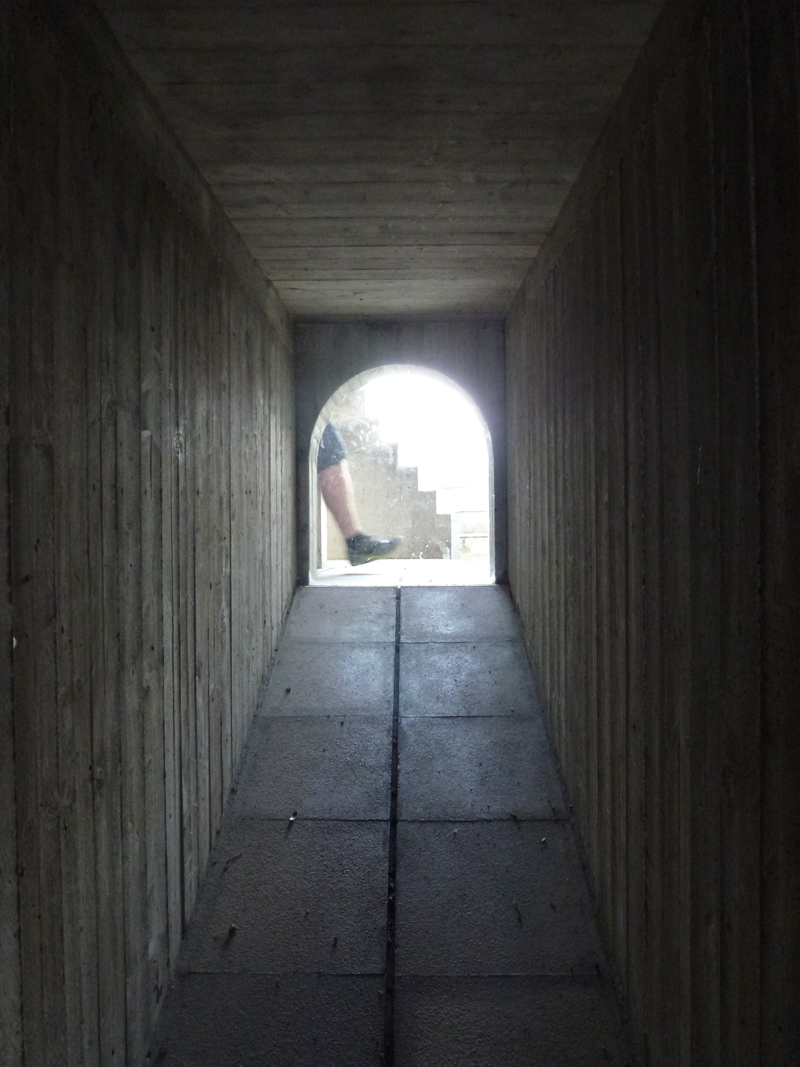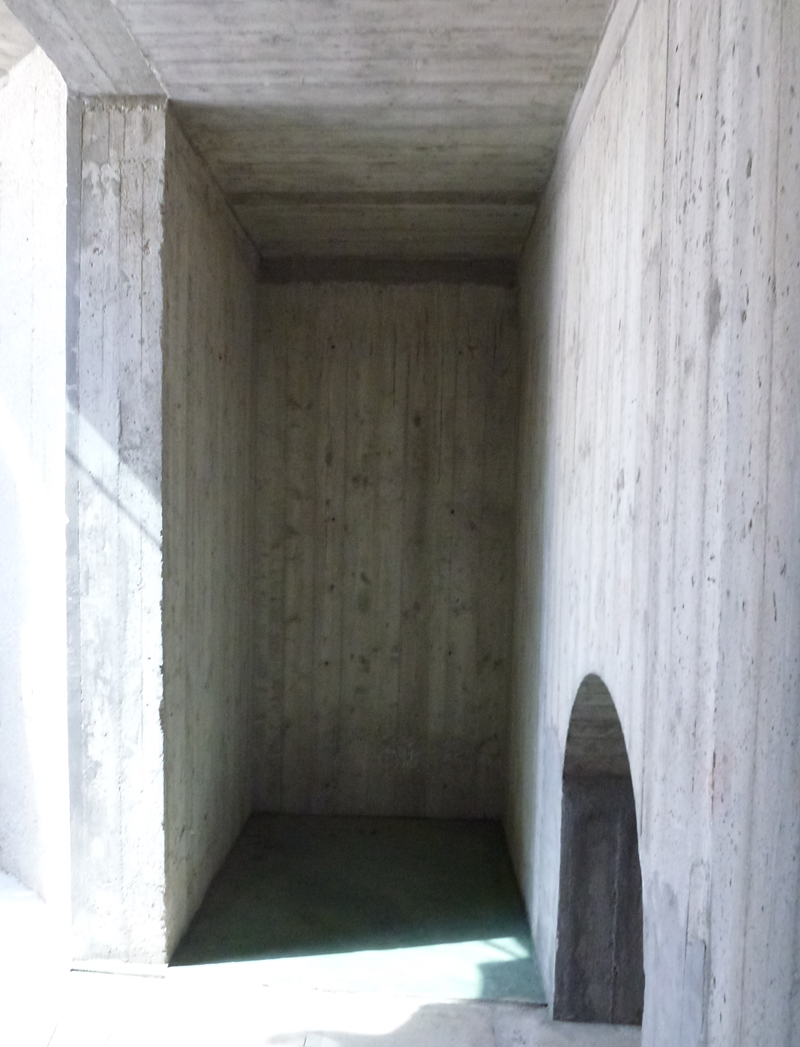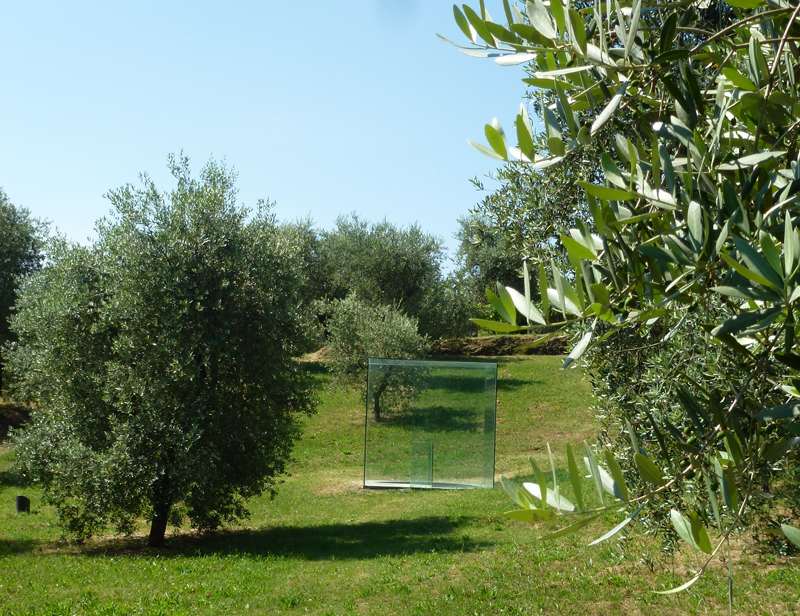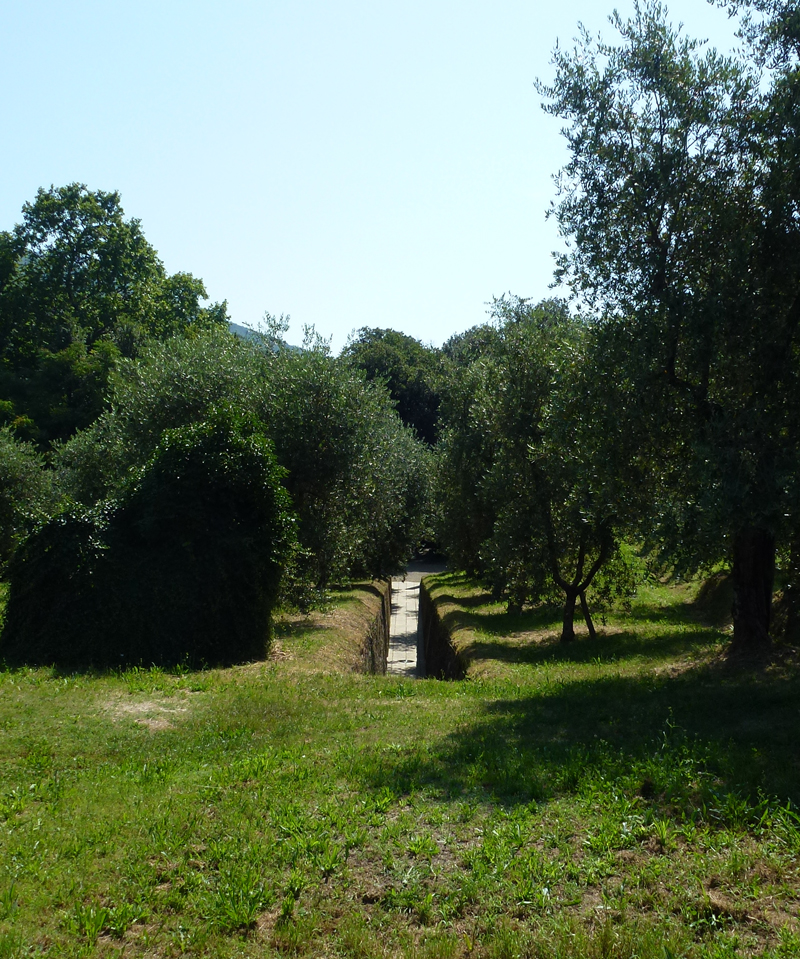 When I exited this installation by Bukichi Inoue at the Gori Collection, I heard the wailing of my child. He desperately wanted to go back and do it again! But the timing, the tour, and the group leader told us that we must  stay together and continue on. I let him cry because how many times will your child tantrum over wanting to see more art???
The artwork begins with two towering straight lines that flank the entrance to a narrow path. On either side of the path are stone walls that increase in height following the slope of the hill. You pass over a small fountain in the ground and continue straight for the door. Inside the dark concrete space, the path twists and turns. Cuts in the walls and ceiling provide dim light and glimpses of tunnel-like path. A short meander underground ends at a completely silent spiral staircase. Exiting the stairs into a glass cube, you are flooded with light, quietness, and sky. It was a short journey that felt long, like being lost and discovering you haven't even left home.
Bukichi Inoue created a series of sculptures like this called "My Sky Hole" during the 80s. The one we visited is part of the Gori Collection in Pistoria, Italy, which I've written about a few times (here). The other Sky Holes are mostly in Japan (with one in Madrid). Remembering my four year old's cries makes me want to return to get to know this artwork better.