While traveling on winter break, we made our first visit to Isamu Noguchi's Playscape, a playground and a sculpture. Noguchi made furniture, gardens, dance sets, etc. and collaborated with people like John Cage, Merce Cunningham, and Louis Kahn. He was committed to the social role of art, and playgrounds are a big part of a parent's social life.
In 1976, when this "sculpture of space" was built, Noguchi said, "I think of playgrounds as a primer of shapes and functions; simple, mysterious, and evocative; thus educational." (source)  The playground is "safe" art for my kids to explore how fast or how high they can go. It is a beautiful place, reflective of an artist who dedicated a lifetime to the experience of simple things that are not straight forward.
The Playscape constructs balance and rhythm without prescription. He made structure open and playful rather than (the easier to build) structure that is planned or bossy. Not only is the design inspiring, but the intention is also an invitation to see (or remember) that living is a form. The fact that they call it "Art" reminds me to look for art and that helps. It is a special playground because of it's unique elements, it's connection to Noguchi's journey, and because Art has a social role.
The colorful, minimalist playground is a short walk from the 12th Street Gate at Piedmont Park (an Olmsted design). The playground, shaded pavilion, and close proximity to the entrance make it possible for a short stop to stretch your legs before lunch in Midtown. We found street parking easily because it was a holiday, but I recommend looking on 10th Street. It would also make a great destination after a bike ride or stroller jog on the park trails.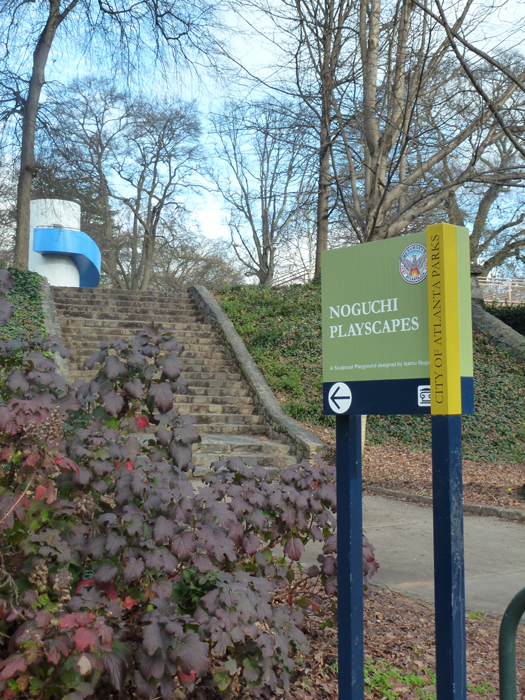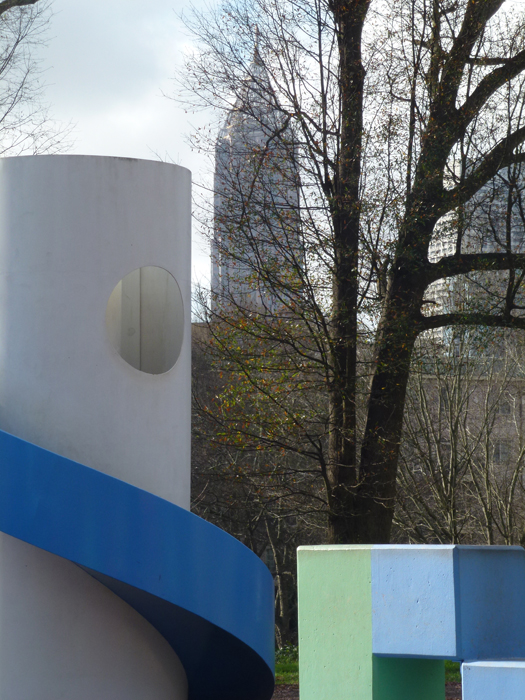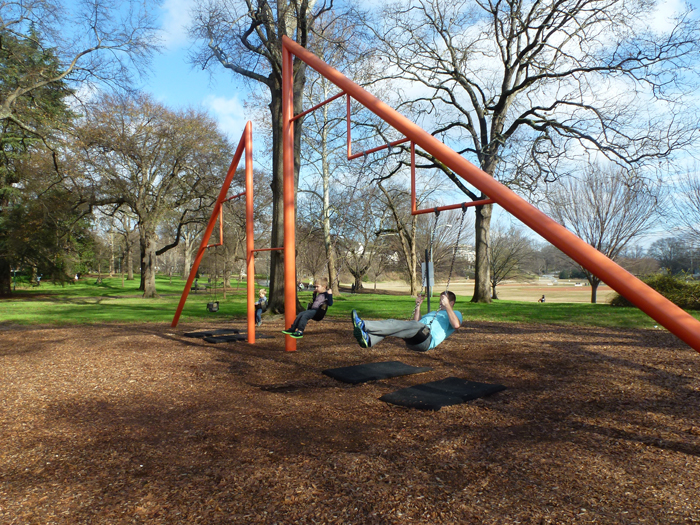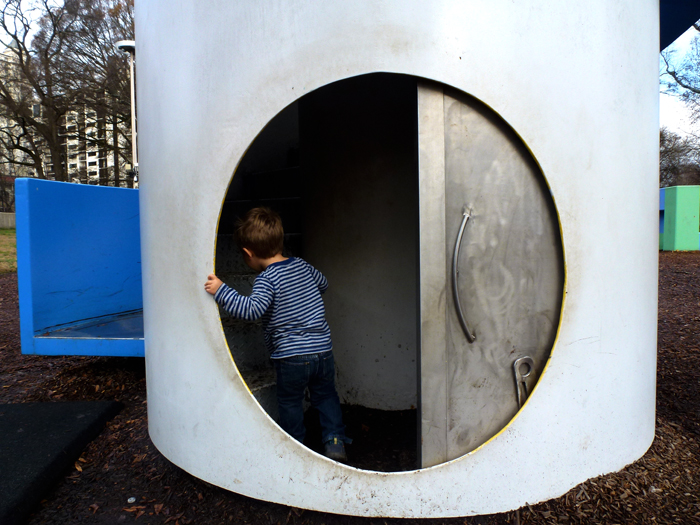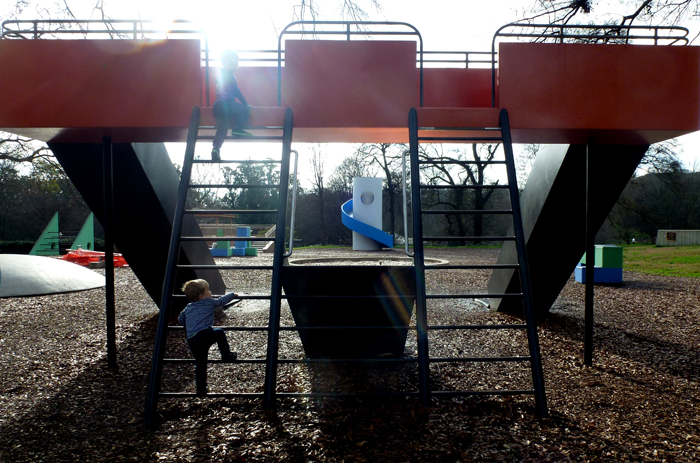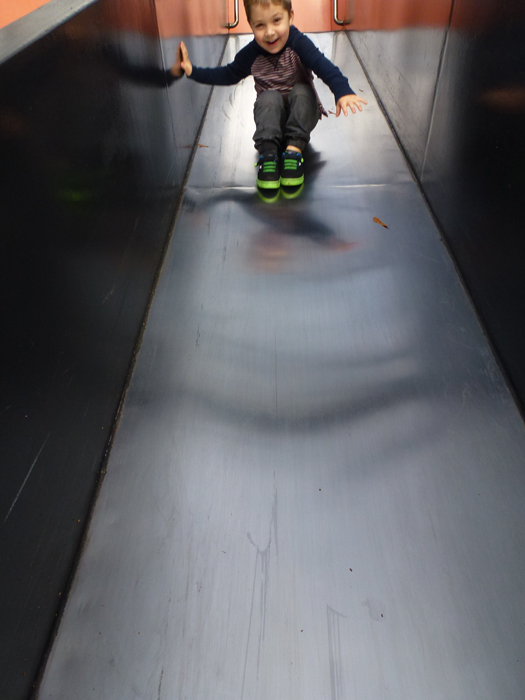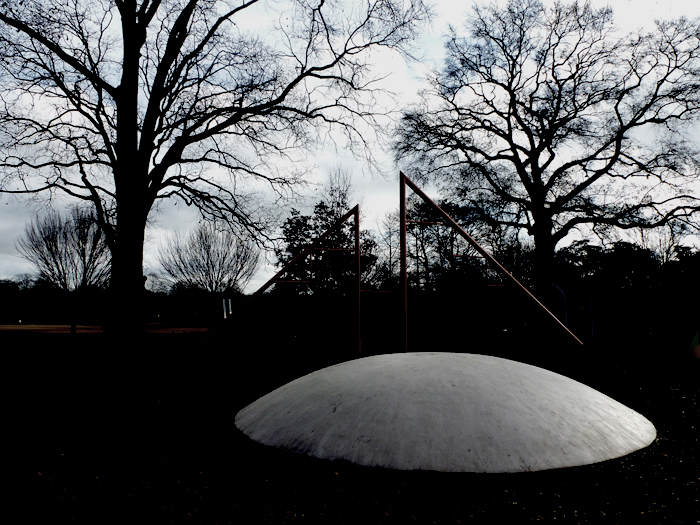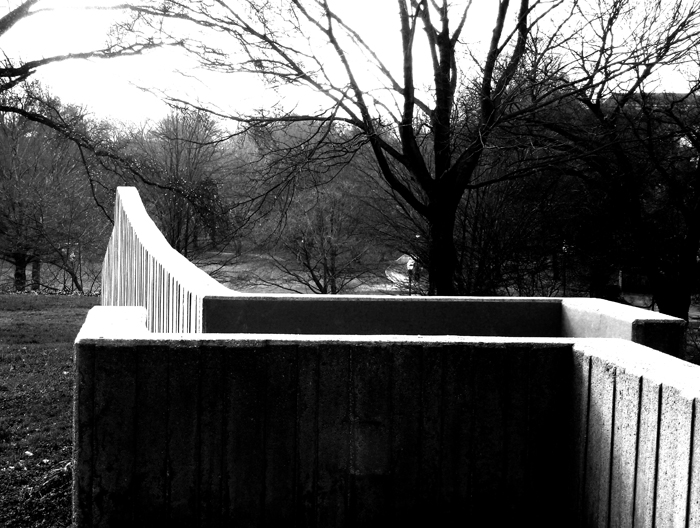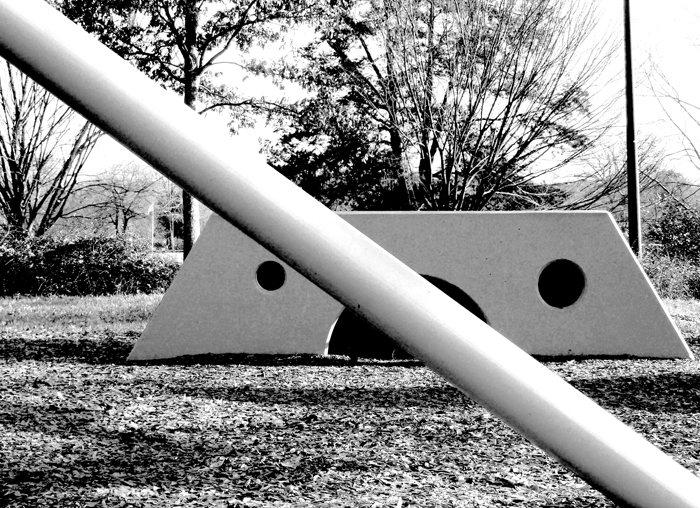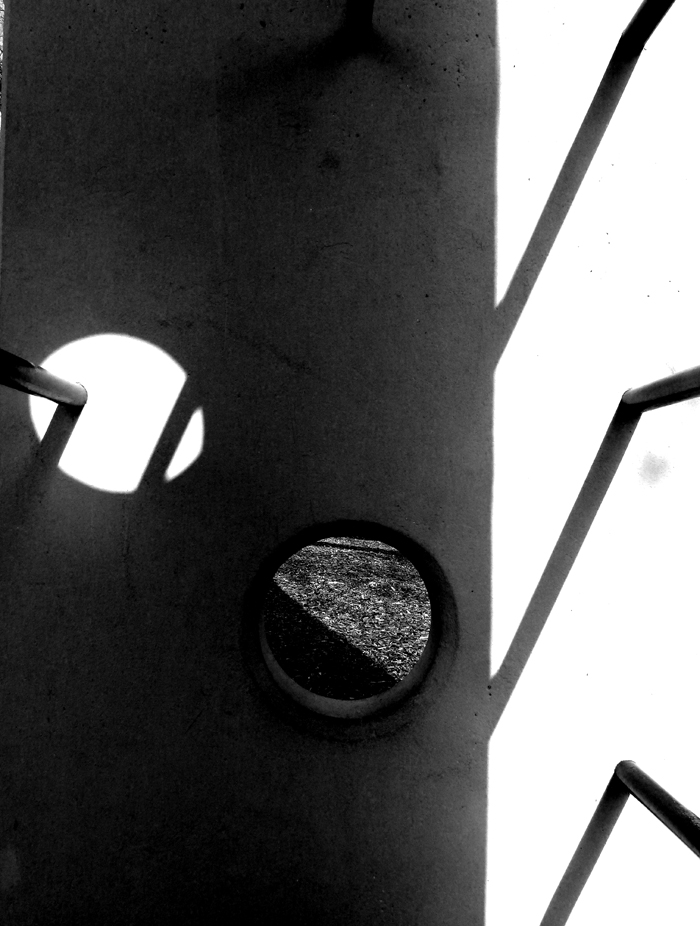 More on Noguchi:
Noguchi Museum and Gardens in Queens
"The Great Playscapes" by Alexandra Lange
a short history by Susannah Darrow for Burnaway
"5 Public Landscapes of Isamu Noguchi" by Diana Budds
Slide Mantra at Bayfront Park in Miami
Moerenuma Park in Japan
Map of Noguchi's projects in New York
Children's Books illustrated by Noguchi: