Jackson Pollock's work is something to see in person! Encountering a reproduction is not the same experience. But still many people will say that a child could make this. It's a common misunderstanding and that's why the quiz, "Can You Tell The Difference Between Modern Art And Paintings By Toddlers?" is popular.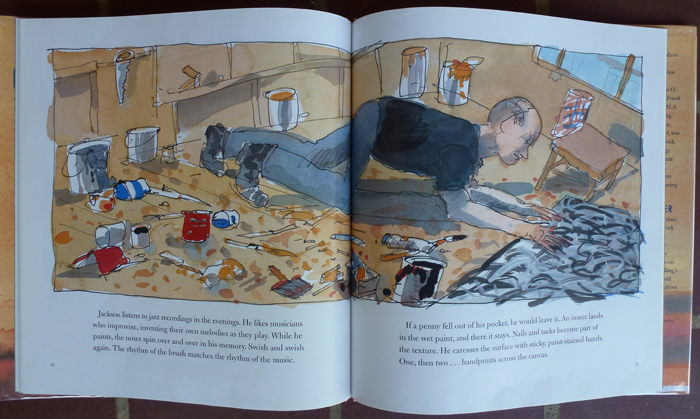 Before we figure out if your child can make this painting, it is fun to read about how Jackson Pollock worked. Action Jackson is a picture book story about his studio. I like how the story connects his abstract work to the places and rhythms of his daily life near East Hampton. It illustrates how an Abstract Expressionist artist observes, reflects, and makes. It may be just as well that it leaves out all of the hard, cutting parts of work. You can learn more about his life in this mini-doc or full episode by bio.com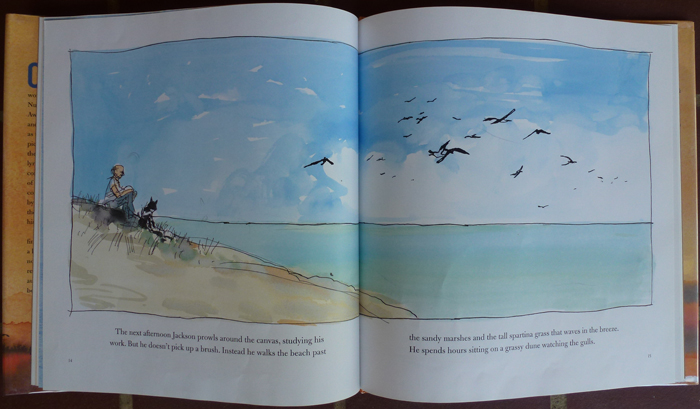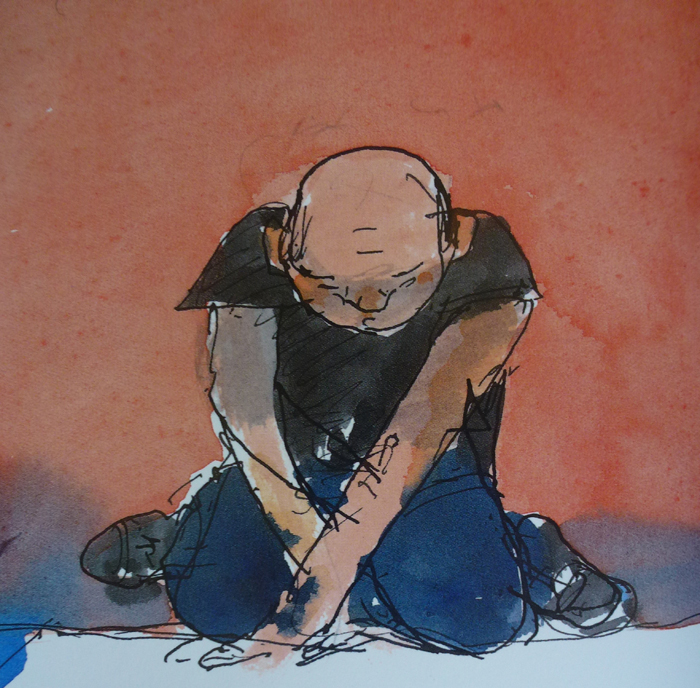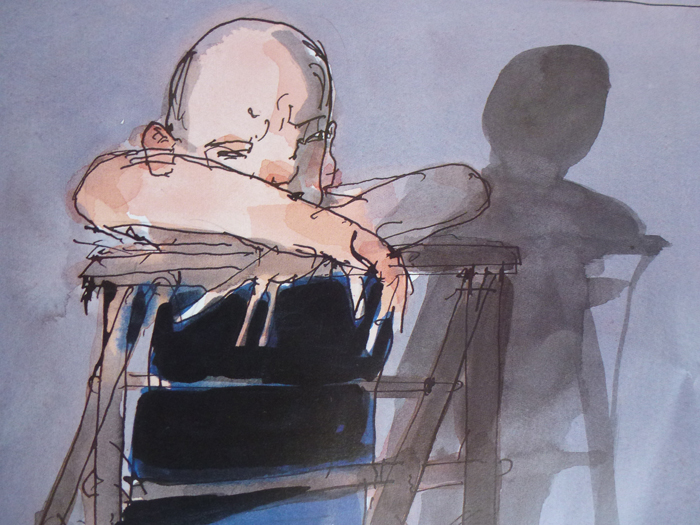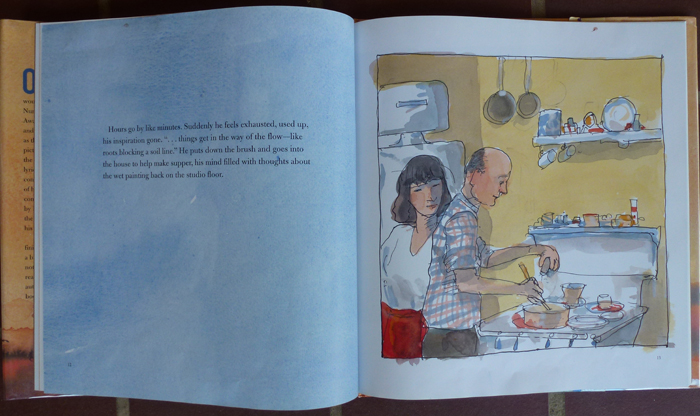 The cottage in the book and Pollock's barn studio are described in the video below. He shared the home with Lee Krasner, who was also an artist. The Pollock – Krasner House is open for tours and hosts family workshops on Thursdays, Fridays, & Saturdays.
When you're ready to get messy, you and your children can try your hand at making drip paintings like Jackson Pollock. I can imagine Pollock using some of the techniques below that other teachers, crafters, and caregivers have translated for kids. But most kids are well equipped to splatter, drip, and dance while they paint. All you need is a large, canvas drop cloth to paint on. On the other hand, if you want to get some email done while your child plays Jackson Pollock, then send them to this website.
Kids Crafts Inspired by Jackson Pollock