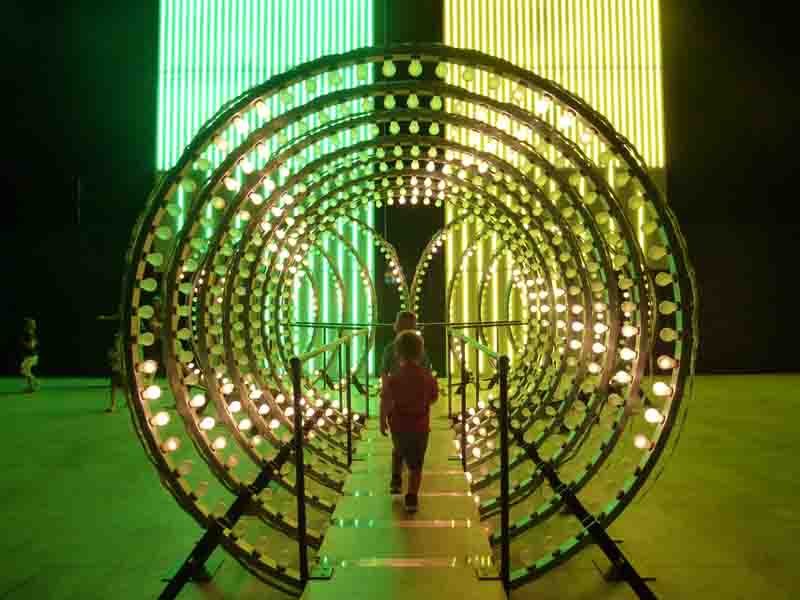 While we were hanging out at Lake Iseo in Italy, we took one morning to drive down to Milan. Hangar Bicocca is on the north side of the city and has a free parking lot next door. Our plan was to explore Milan all day. We could visit the museum and then catch the train to the center of the city, but jetlag trumped our big plans. We chose to have lunch at the museum, and then drive our exhausted family back to Lake Iseo.
One of the exhibitions we saw was "Doubt" by Carsten Höller, and you only have a few more days to get to Milan to see it. I introduced Carsten Höller's version of playground slides in an earlier post. His most recent exhibition feels like a fun factory, but nothing is exactly as you would expect. It was a keen place to listen to my children and learn from their responses.
My children entered the broad dark gallery, with 'Y' (2003) in the center. The flashing lights, high contrast, catwalk-like tunnel was both enthralling and uncertain. Then you choose one of two pitch black doorways to enter. Our first time through 'decision corridors' (2015) three of the four of us were frightened. You walk up and down a series of switchbacks in a pitch black, tight steel tunnel. By the end of our visit to the exhibition they had done both mirrored dark labyrinths numerous times. They loved the unsettling journey in the dark.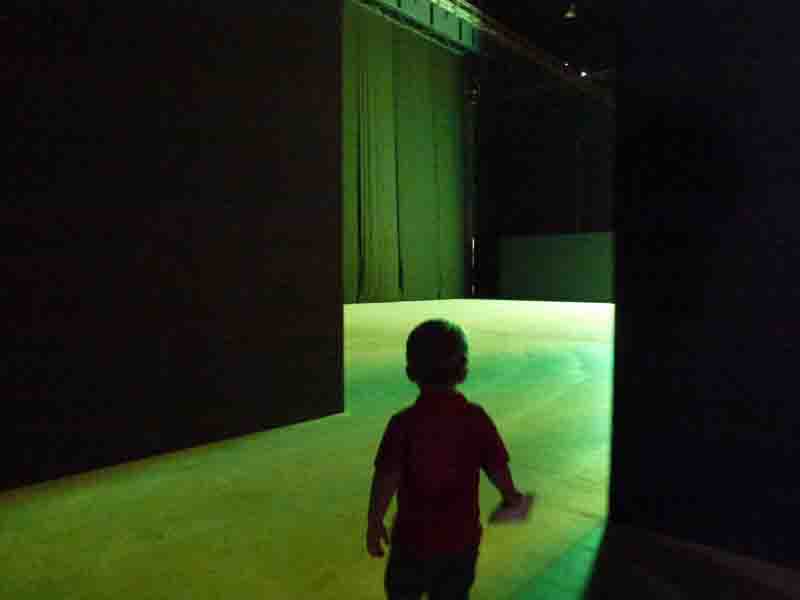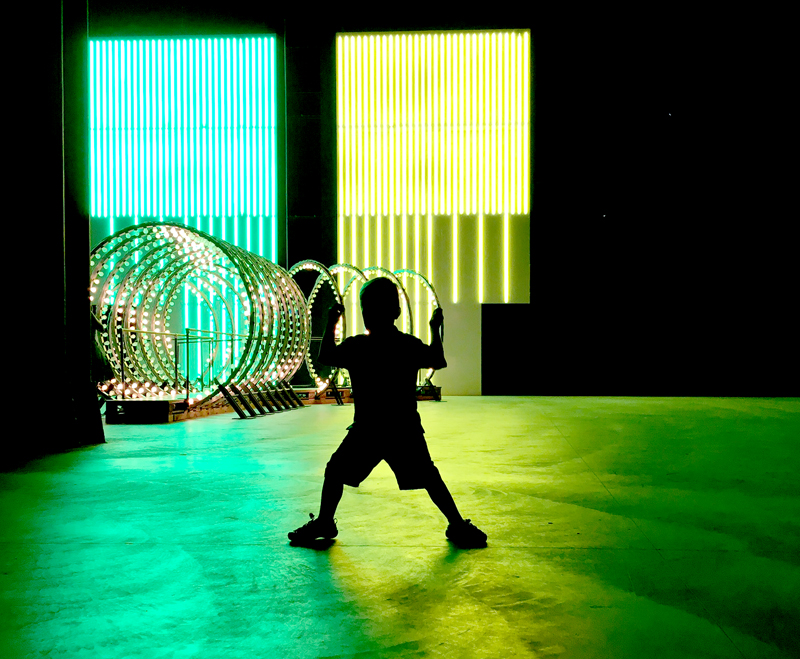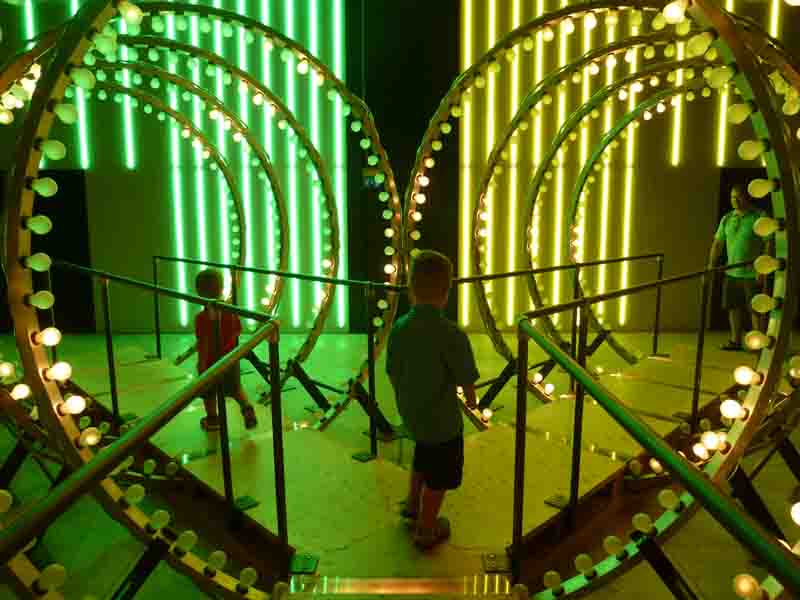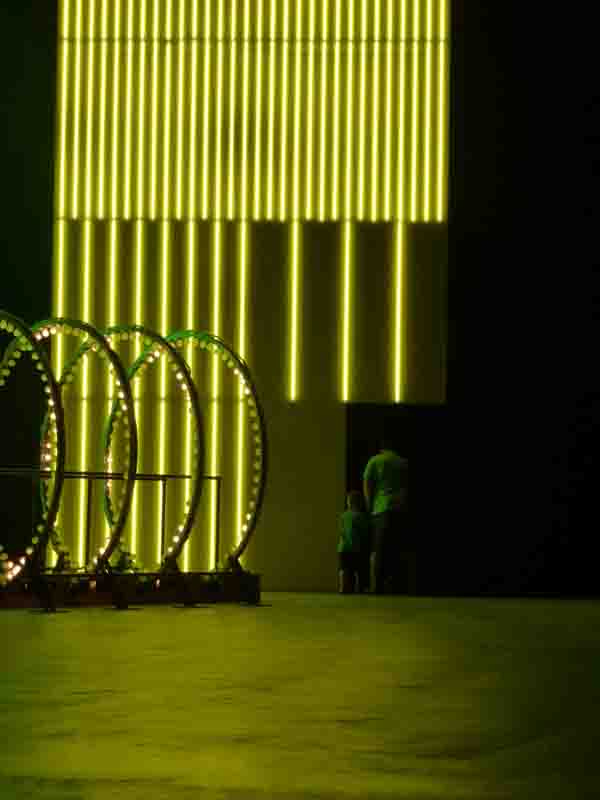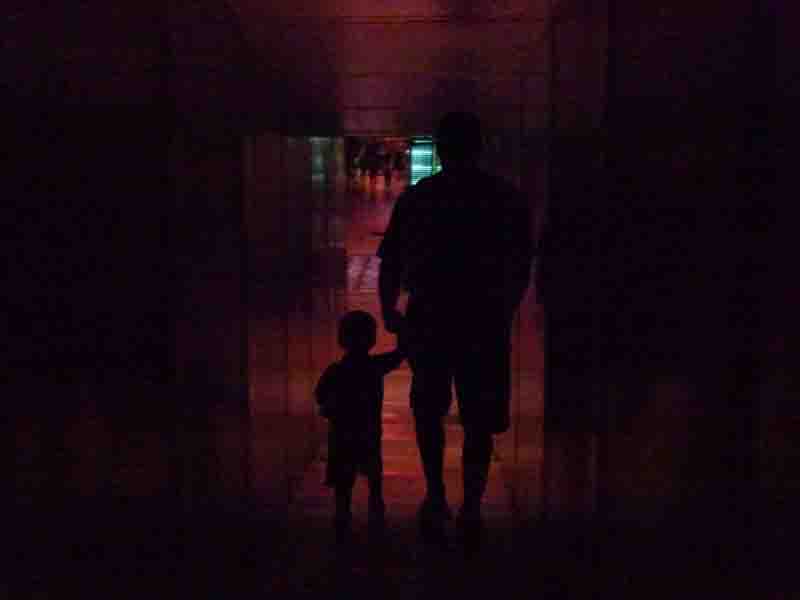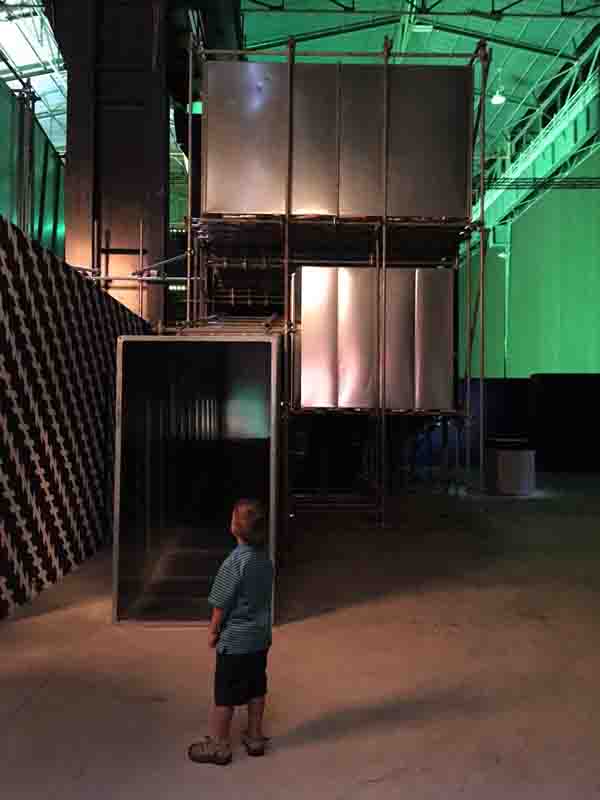 The labyrinth exits into a series of Höller's artworks. They are lined up, so that you only experience one side of each artwork, but can observe others interacting with the same sculptures from the opposite side. The artist says, "You might have the feeling that you are missing out on something because there is always another possibility, or there is always another way to do it." We definitely had this feeling, and spent most of the time chasing my children, who zigzagged across the gallery.
Then we came to the carousel. They ran up with excitement, climbed on, and shortly complained, "Why is it going so slow?!" The clearest thing I learned is that both my little preschoolers prefer to be scared over bored. No one offered us the dizzying upside down goggles that I've read about in other reviews (although I think that is a good thing).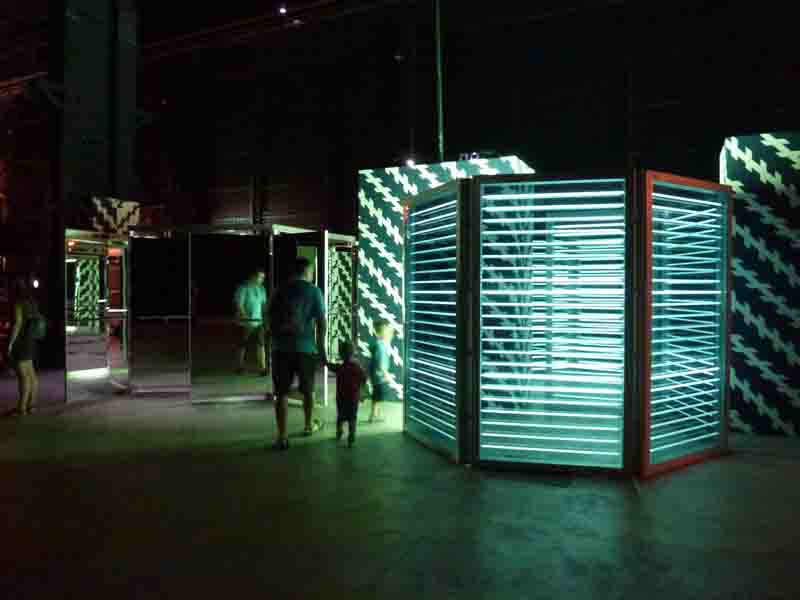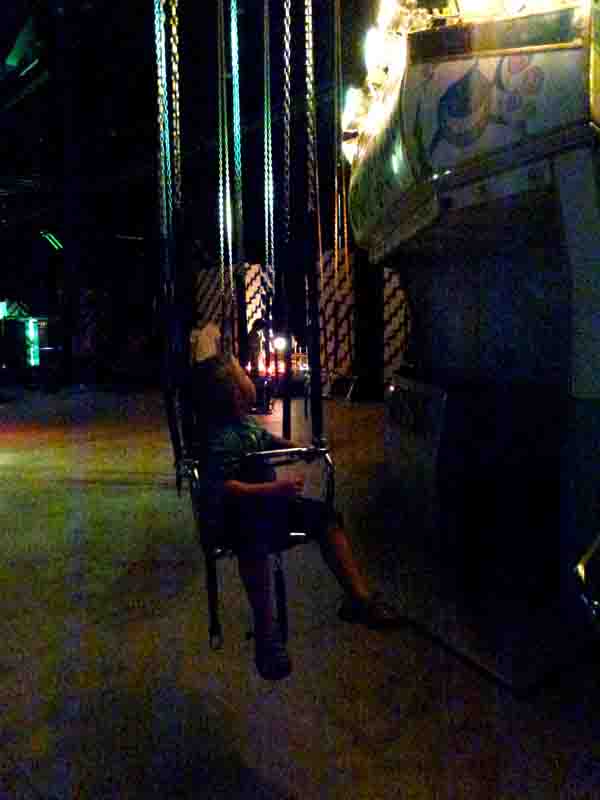 One reason it is so important to me to experience art with my children is because we can learn more about how we react to feelings like confusion and insecurity. We usually steer our children away from these, but art can provide a imaginative place to feel something that isn't fully yours. The gallery is quiet enough to observe my children's thoughts, and the art is striking enough to move us out of our present. My children loved the opportunity to have choices. Although that carousel will always be a disappointment to them.