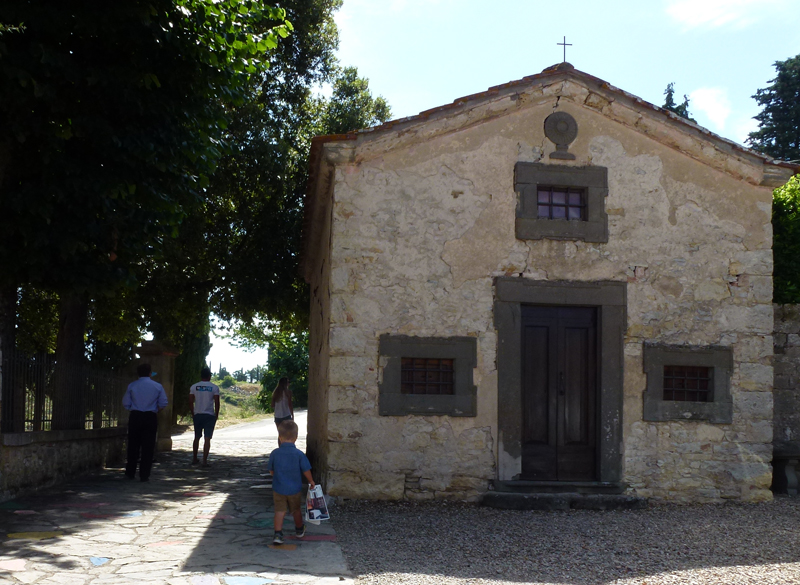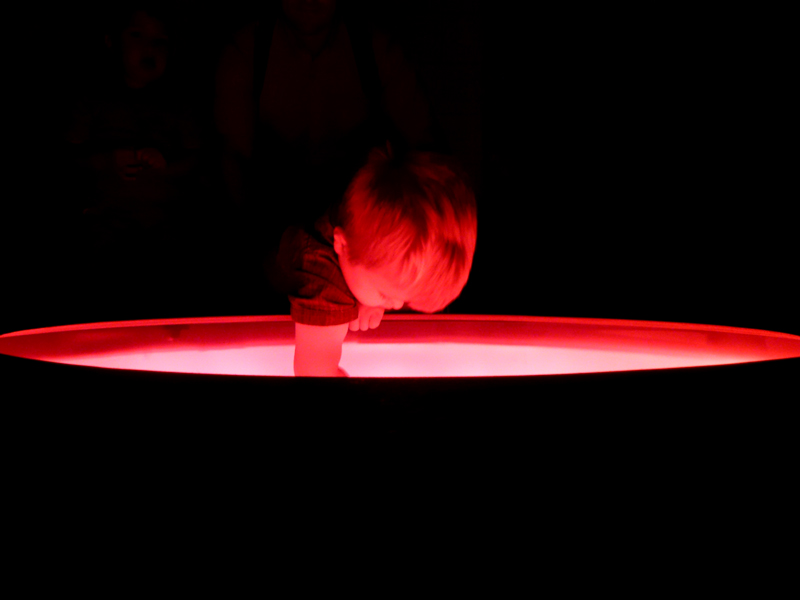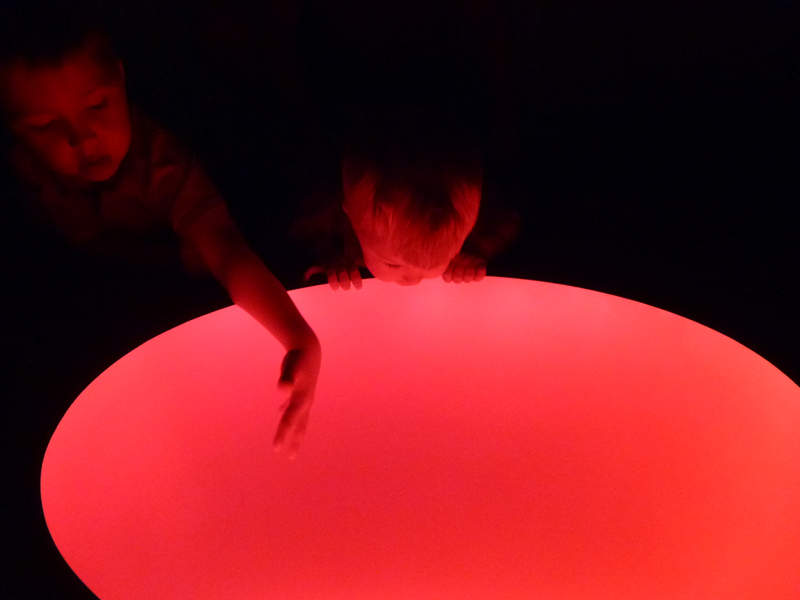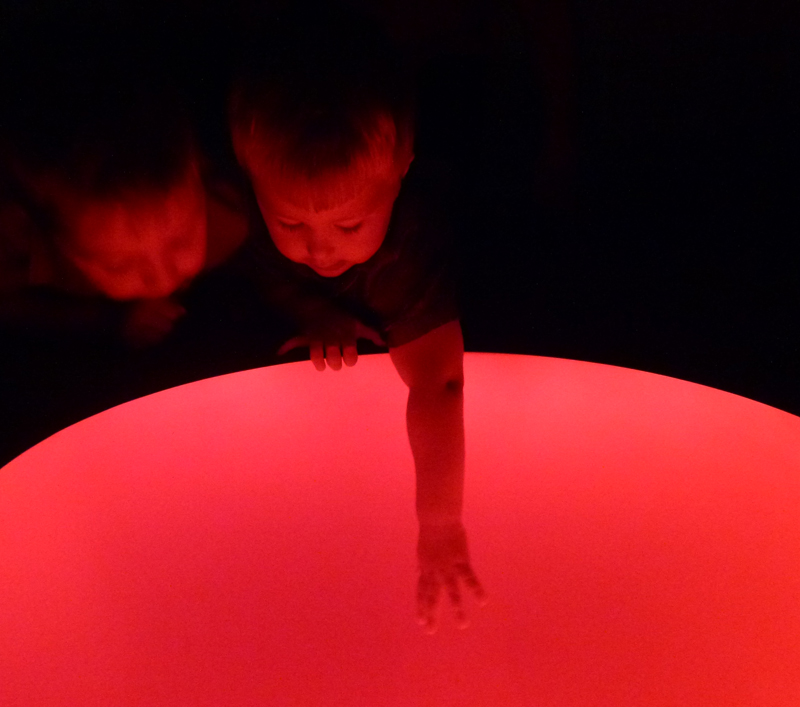 In 2004, Anish Kapoor opened up the floor of this chapel at Castello di Ama. I visited it last summer with my husband and two preschool aged boys. I've been writing about our trip for a while, including my experience touring this art collection and winery. Walking into the oldest chapel in the village, there is no light except the glowing red circle in the floor. We caught a glimpse of the altar when the door opened. Standing against the wall of the small, dark chapel, we waited for our eyes to adjust. You can feel the color and the light, but it is hard to grasp.
After the tour guide introduced the work, I stood on the wall nodding and gazing, but my children laid down on the cold floor and put their noses just on the edge of the circle. They moved forwards and backwards, working up the courage to peer deeper into the hole. It was a real mystery made of color and space. Their curiosity and excitement was contagious, so I crawled onto the floor too. Laying face down in front of the alter, I let myself get lost in the void. But it was not entirely empty. There is a sense that the emptiness is full, even if it is full of emptiness.
To be honest, I was content standing on the wall gazing at the art. I could imagine the void without putting my nose in it. I know who made this artwork, the general flow of his ideas, and how to act like an adult. But crouching around the hard floor (hoping no one falls in), we all learned a little more about what it means to lean into the unknown. And each step of that process unfolded in the expressions of my children's faces. I walked out of the chapel full of thoughts on how wonder changes from childhood to adulthood. I will remember this place for how it made me want to look at art like a child.