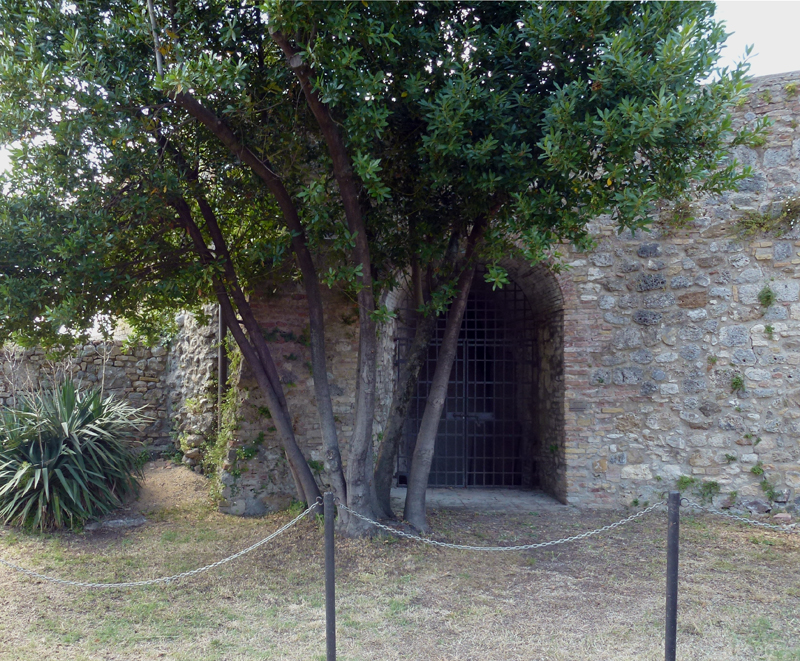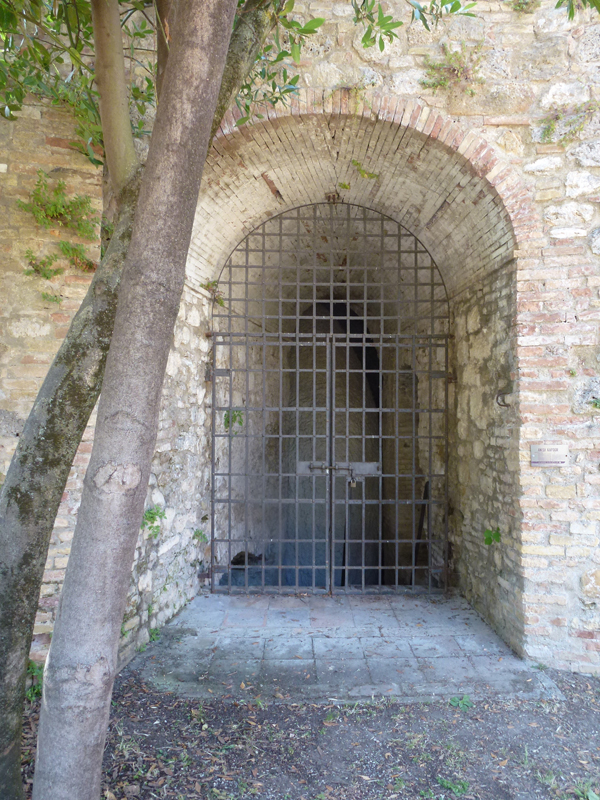 Yesterday I wrote about our visit to Galleria Continua in San Gimignano, Italy. The hill town is a walled city famous for its towers. We followed a gallery staff member around the city to unexpected gallery spaces and art installations. Then she told us that Anish Kapoor had a permanent public artwork inside one of the old towers. We were happy to walk across town to discover this discrete installation by Anish Kapoor in the historic wall.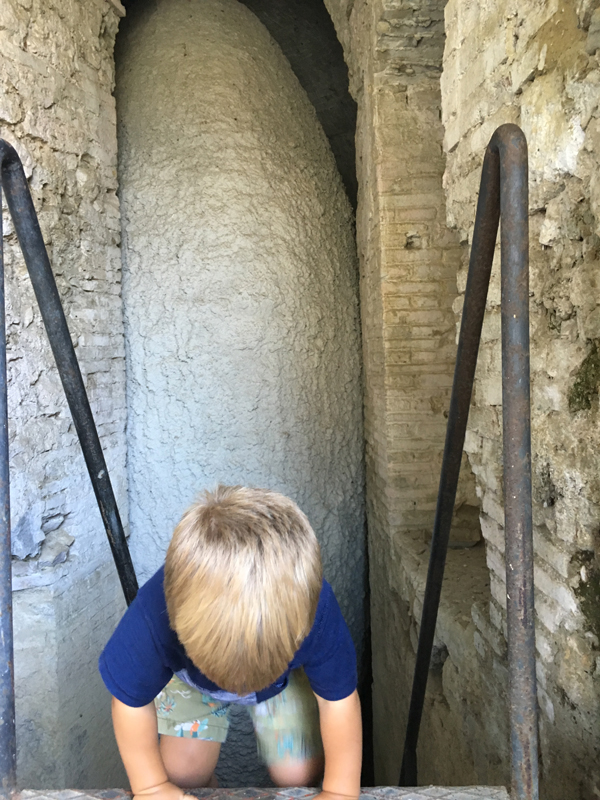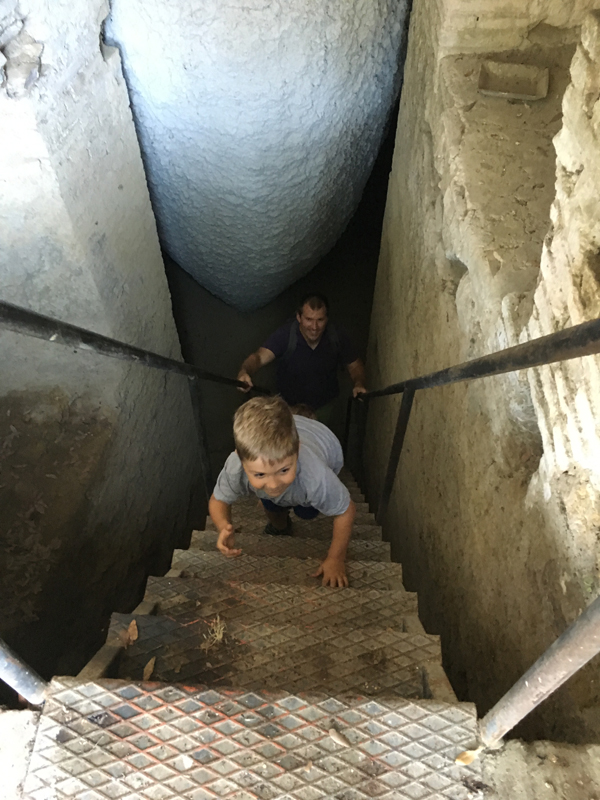 For some of us, hearing "a site-specific installation by Kapoor in a remote and unexpected location" is all it takes to put San Gimignano on our tour. For adventurous children like mine, all they want to know is that they get to climb down a steep, metal ladder into an underground chamber.  As you tentatively descend, the journey is made more sensorial by Kapoor's massive concrete sculpture. The heavy, textured object both hovers effortlessly in the space and seems to push all the air out.  Deep shadows and shards of light make the limited space feel like it holds millions of stories. It is what the best childhood forts and adventures are made of, but few are rarely made this well.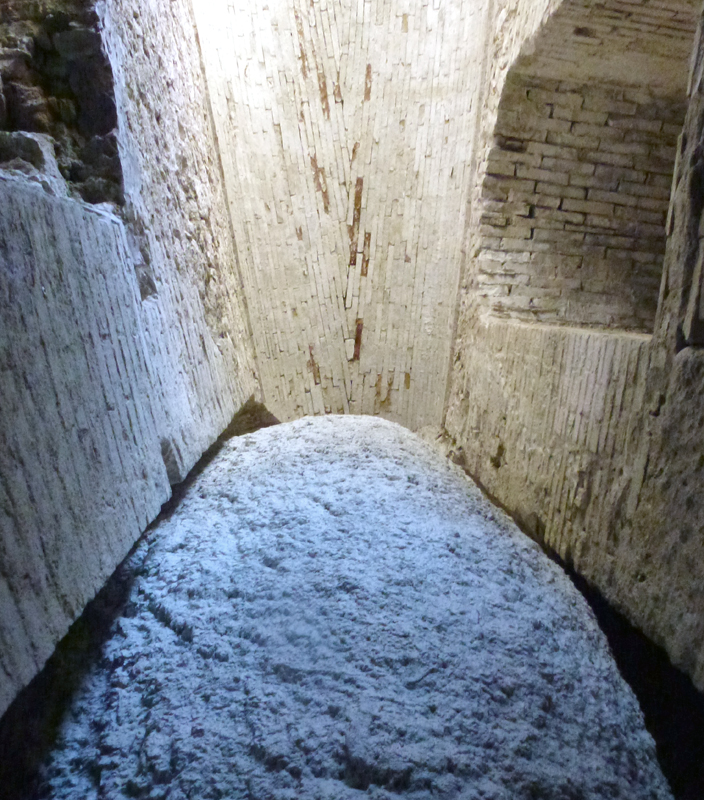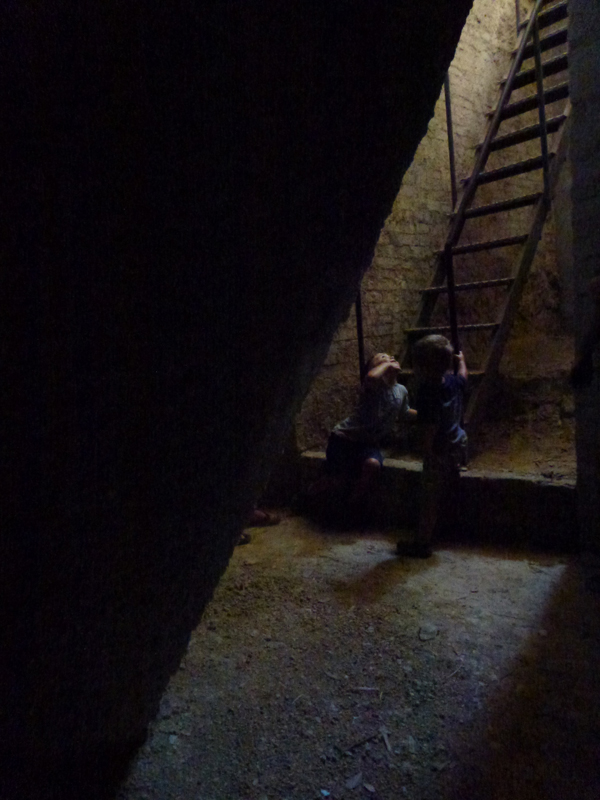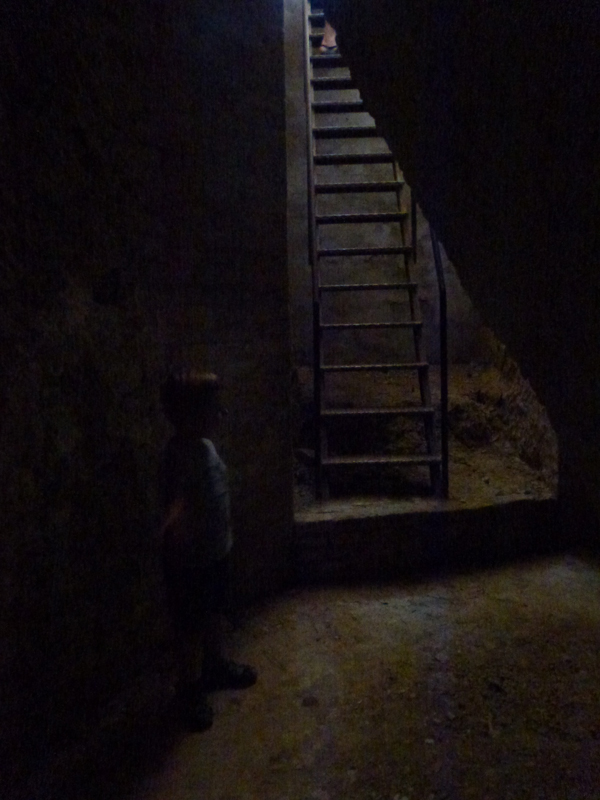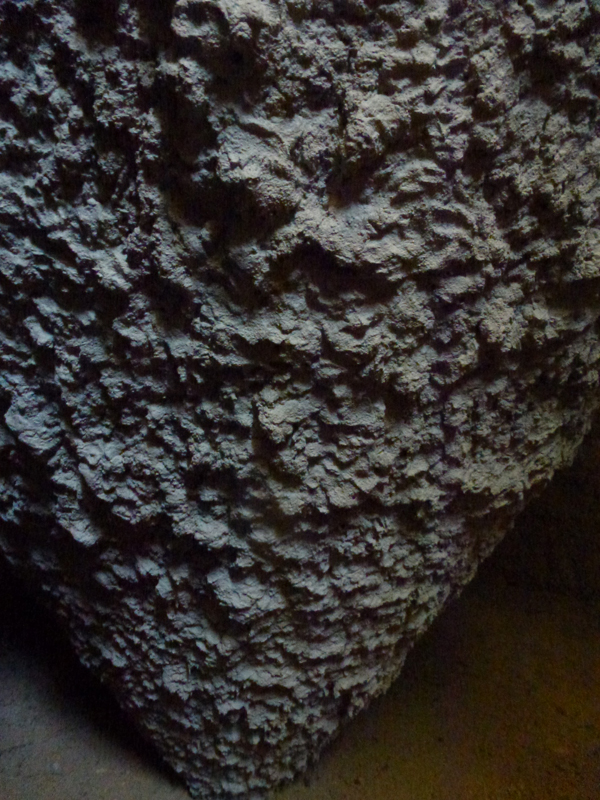 Anish Kapoor is the same artist who made the cloud or bean that you can see in Chicago. But this "dirty corner" in Tuscany is very different. Sit down with your children and browse the links below to his work/play in cement. And if you are crazy-brave, let them make a concrete artwork like Anish Kapoor or Anslem Kiefer. We saw works by both artists in Italy, but I am still working up the courage (or energy) to let them play with wet concrete. These links include images and videos of art, power tools, and machines (which means the whole family likes them).
Greyman Cries, Shaman Dies, Billowing Smoke, Beauty Evoked, 2008–2009
Between Shit and Architecture, 2011
Dirty_Corner, Instagram
To get to Kapoor's underground dirty corner, go passed the crowded piazza, down a few winding streets, until you get to the not crowded piazza. Find the quietest exit off the piazza and head for the city wall. Then find someone with a key to unlock the tower. If you have more time to explore San Gimignano, below is a map of 11 contemporary art installations that will take you to all corners of this hilltop.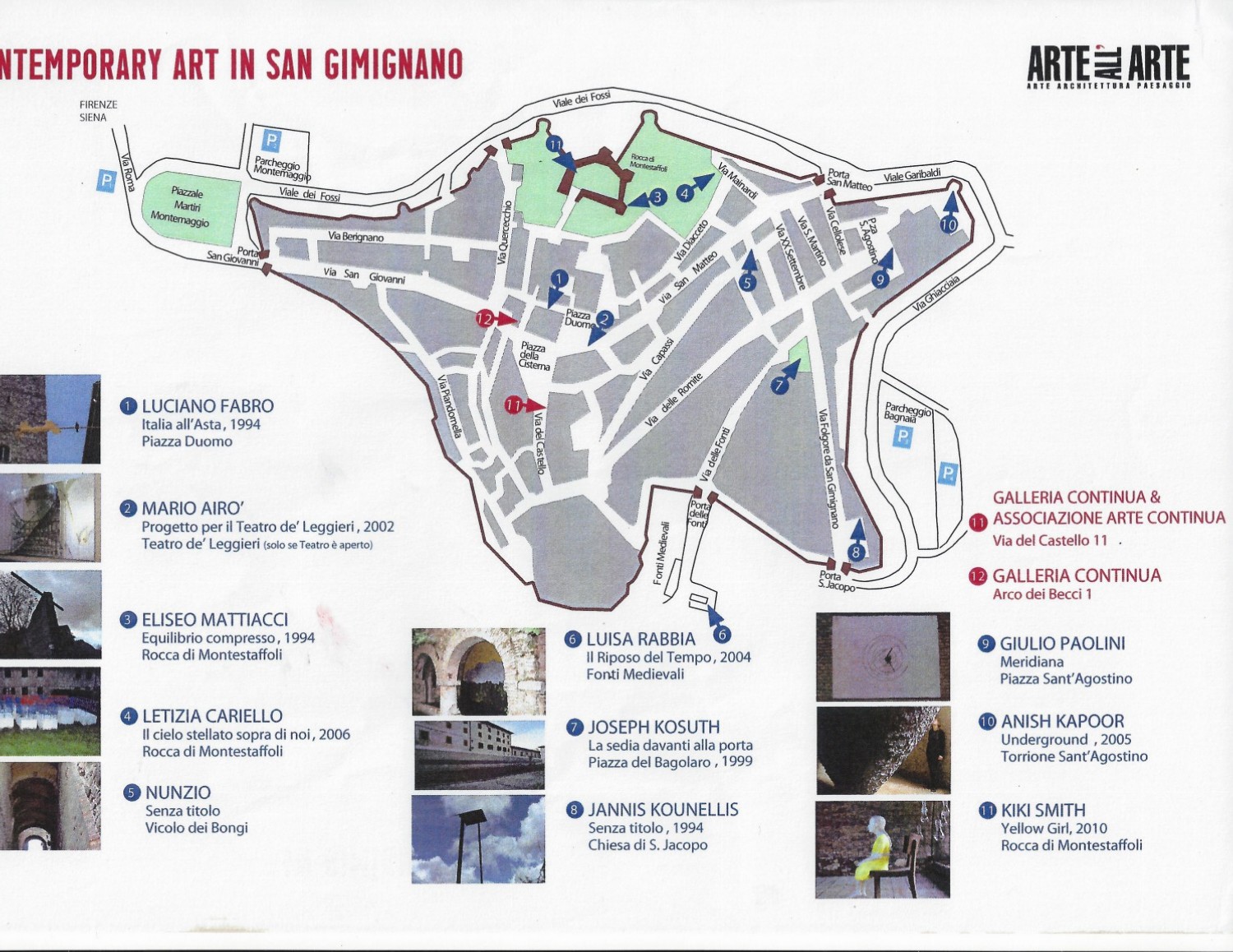 Read More from Lines-Between