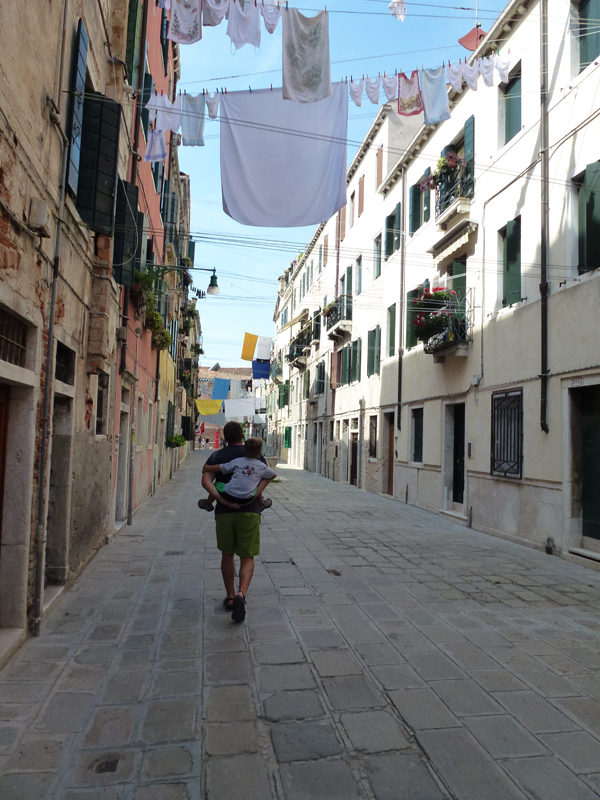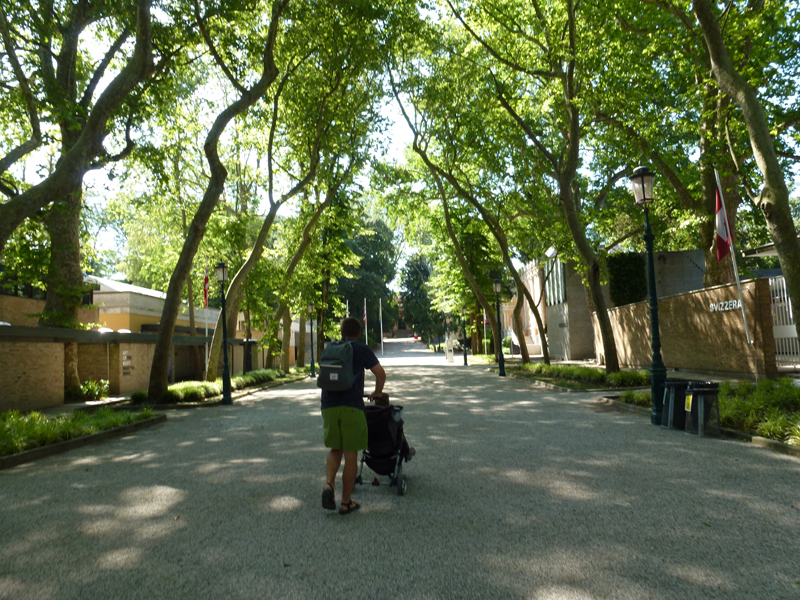 Past the crowded streets of Venice's highlights is a quiet public garden called the Giardini. It hosts the Venice art and architecture festivals on alternating years. Underneath the canopy of trees are 30 pavilions representing specific participating nations. The 2016 artistic director, Alejandro Aravena, called architects from around the world to create exhibitions that reflect not on architectural problems but on some of our biggest global problems (like poverty, pollution, or segregation). My family and I went to the Biennale for the first time. We didn't visit in order to analyze global problems or assess the current pulse of international architecture. If you want to experience every inch of the theories, then I recommend you don't take your children.
I took my family with me because I want to be around people who want something bigger than they can make possible. Architects discontent with global tragedies and preschoolers processing new spaces have this in common. In this exhibition, architects survey the worst and the best of the past while also proposing something better for the future. This is not the field's specific purview. Their wheelhouse is more along the lines of explaining why McMansions are killing our soul or how glass and steel can be transformed. But Aravena wants a different perspective on the world and on the work of architecture.
Likewise, my children naturally want something more than what is in their wheelhouse. They don't know when they are crossing boundaries or asking for the impossible. Sometimes it makes us laugh, sometimes it causes problems, but when I ask them to experience art with me, it makes the art better.  When my children hit an exhibition, they want every space and object to do more than just be good. Their sincere inquisition leads them to look for ways the installations can be played…at all costs. Adult audience members quickly comprehend an artworks intended purpose. This one is for reading. This one is for smelling. This one is not for touching. Children don't know those signs, so they just challenge every sense to be more playful. I'm not talking about inhibition. It's a curiosity and freedom to pursue the impossible.
In the courtyard (between Britain, Germany, France, & Canada), Pierre Bélanger has placed a white marble circle flush with the ground. In the center of the circle is a little gold circle with a hole in it. I'm still asking myself if it is an artwork, when my children ask if they can lay down and look through the hole. "There's nothing in there." "Yes, there is, wow, oh man" "Let me see." "What is it?" "My turn!" "I want to see the whole thing." "Is this gold?" My children are leading the argument while the attendant amuses at their "getting it."  The peephole is essential to knowing this artwork, and we were the only one's I observed looking through it. But to be honest, while they found the micro video inside the peephole that can only be viewed when you prostrate yourself between some great nation's pavilions, they did not comprehend the political discourse in the work. Being in this garden, both my littles and the world's best architects asked their everyday, and their work, to do more than maintain the status quo (even meaningful & good status quo).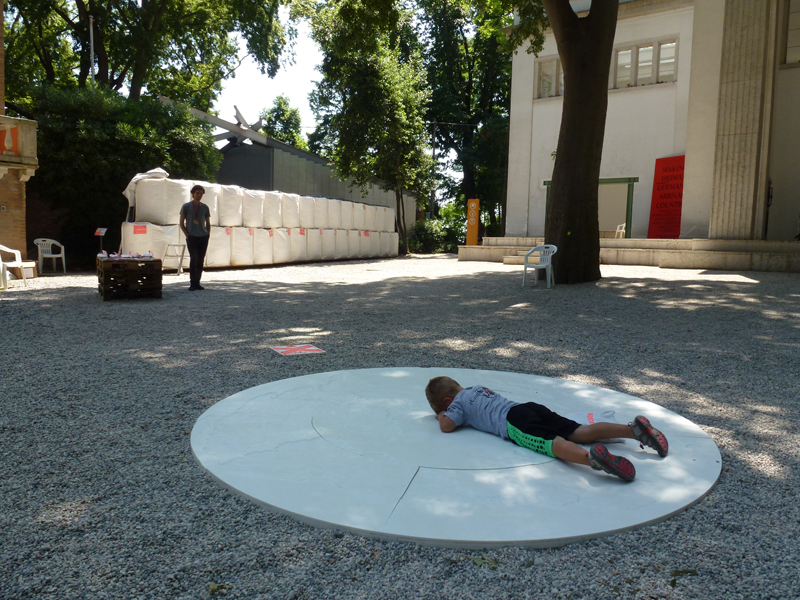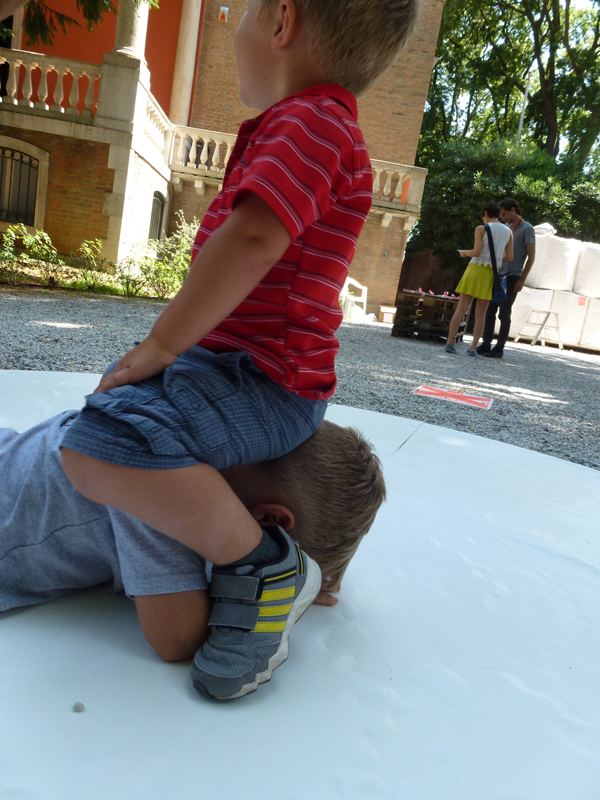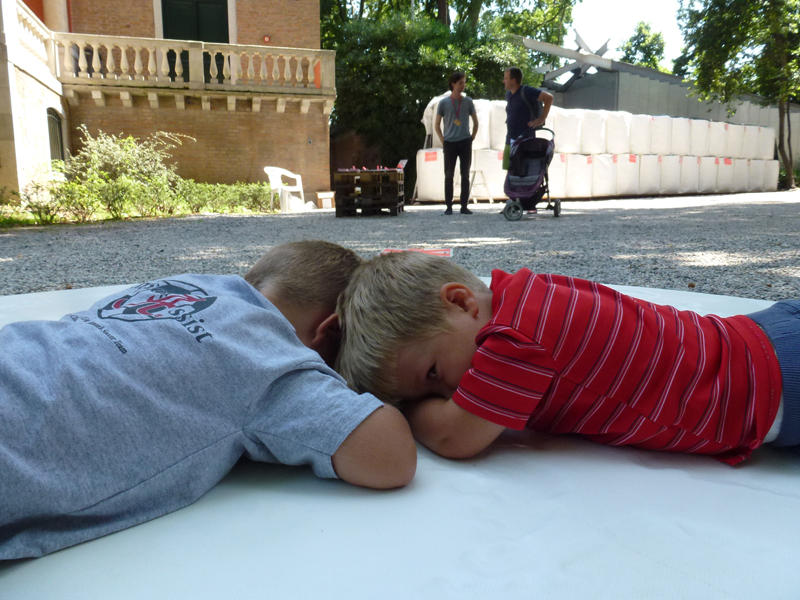 There is a lot of debate about the theme of this biennale (the theme two years ago was "fundamentals"). In Aravena's essay on his rationale, he calls us "against scarcity to inventiveness" and "against abundance to pertinence." While these might be key for architects on the front, it is also key to preparing the next generation for leading life in whatever garden or wasteland they inherit. I have never seen "inventiveness" or "pertinence" listed in primary school character curriculum. So we will keep trying not to break the art (as pictured below)
---
Pezo von Ellrichshausen **So happy to see my friends work after such a long time! The last time I saw Pezo & Sofia was here. Miss you both!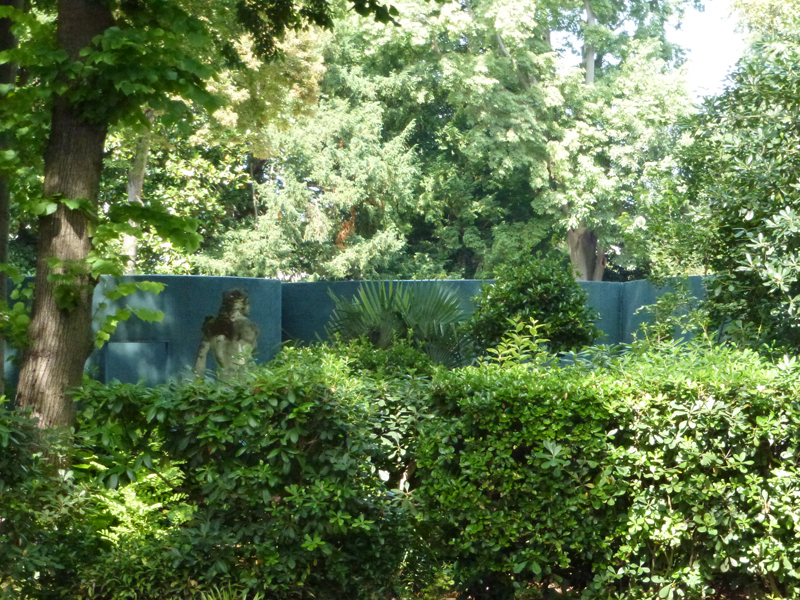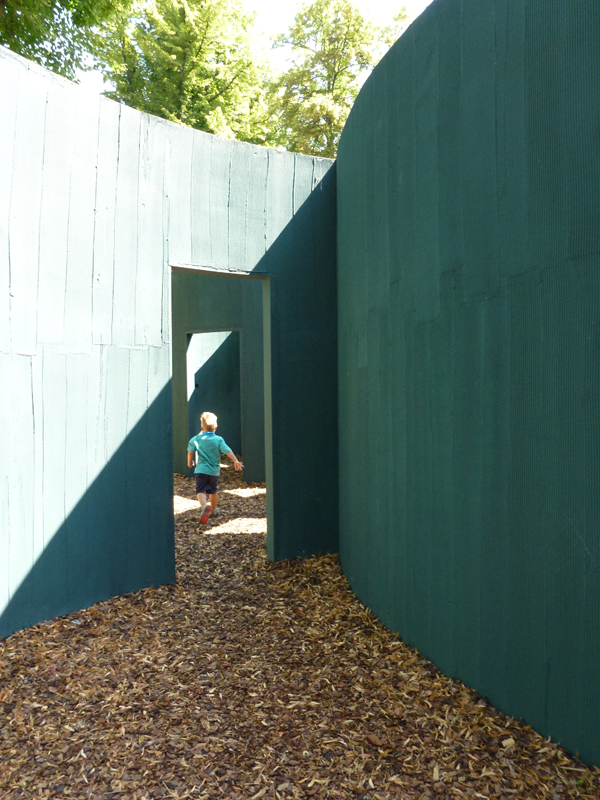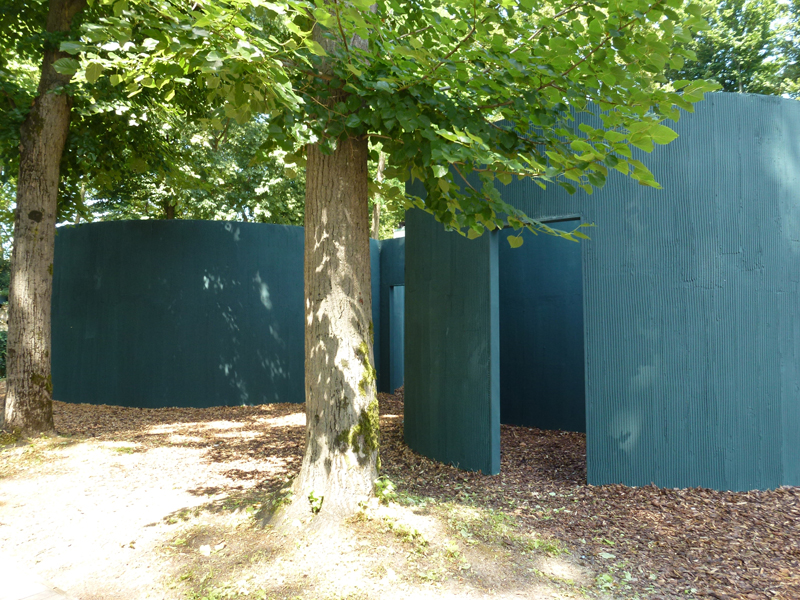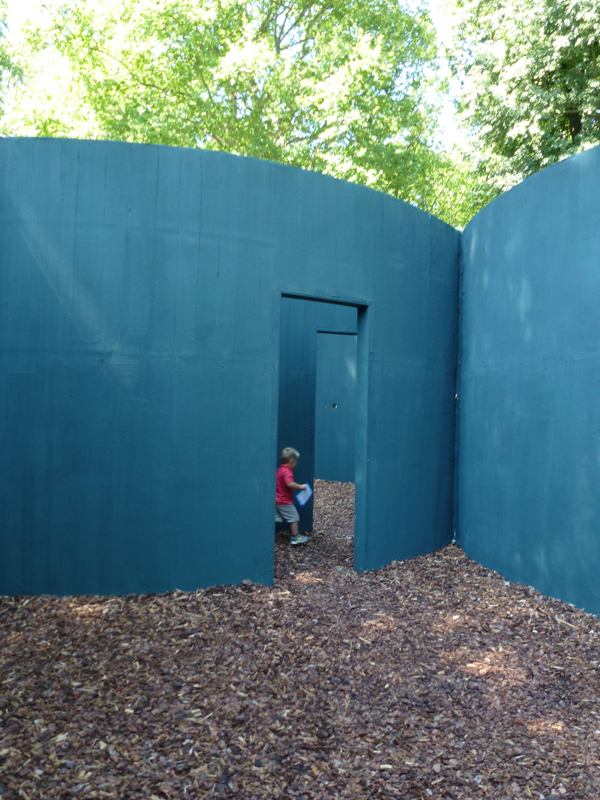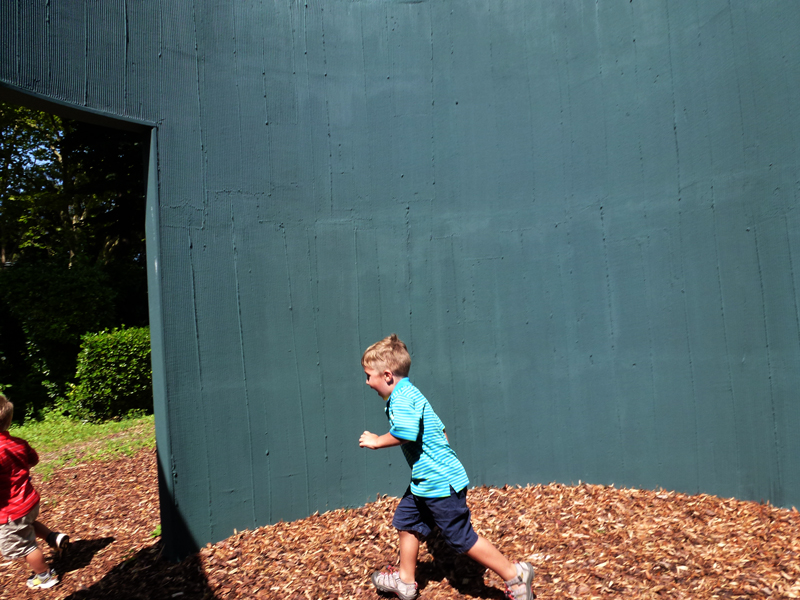 Switzerland: Christian Kerez's "incidental space" **The construction video included in the exhibition was captivating. I wish the kids and I could watch it over and over again.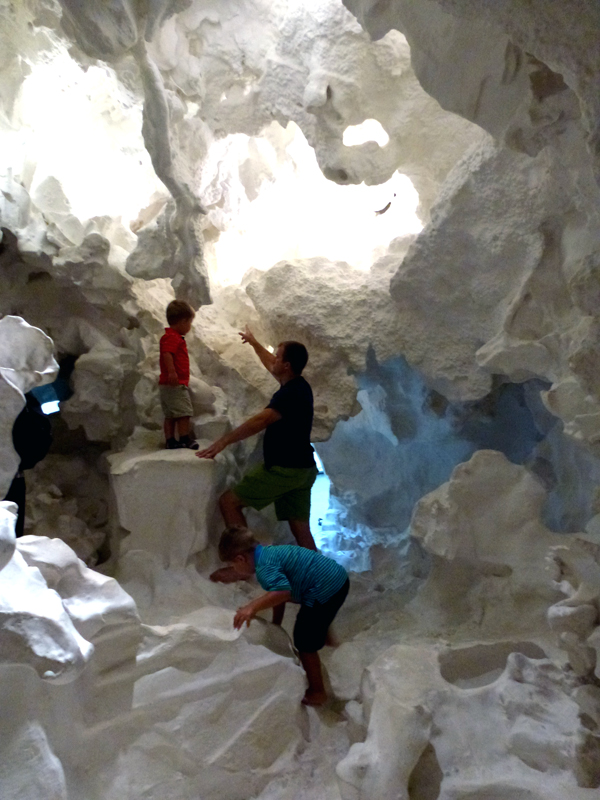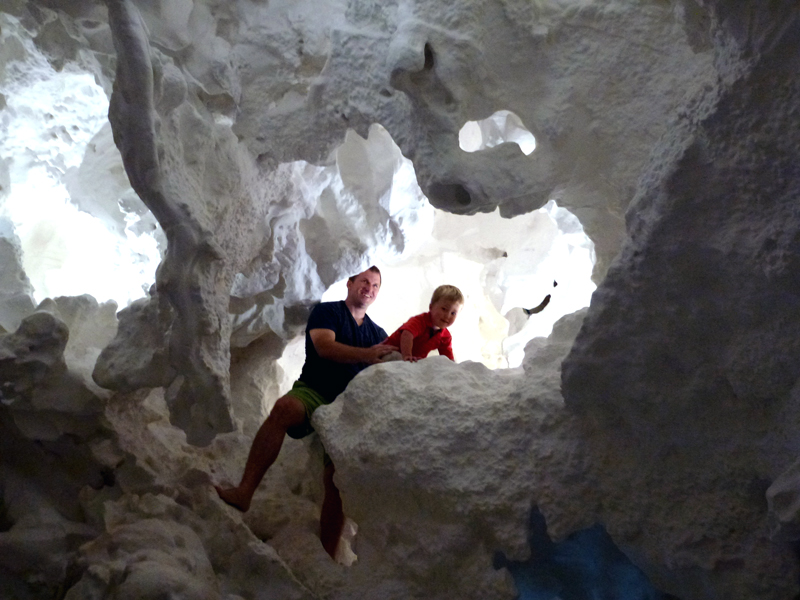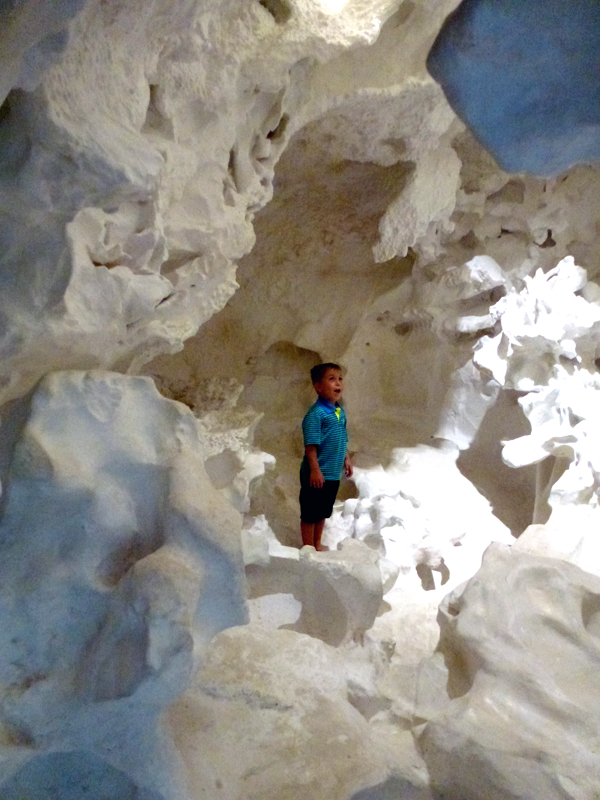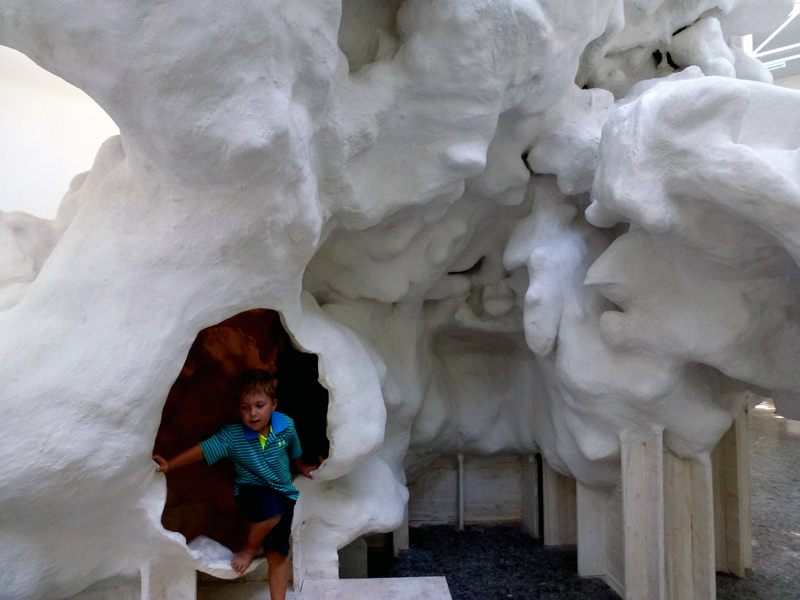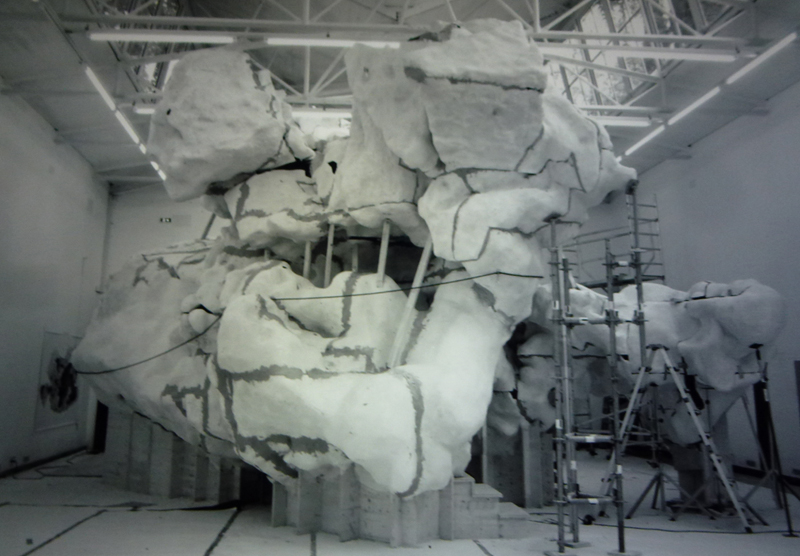 Australia: The pool **All they ever wanted in life was to find a pool in Venice. And if you want to see what the pool is like when my kids are not splashing, then here is a well made video with interviews.
Great Britain: Åyr's smartphone bubbles for "Home Economics" ** Yes, we would sleep, eat, live inside of this bubble.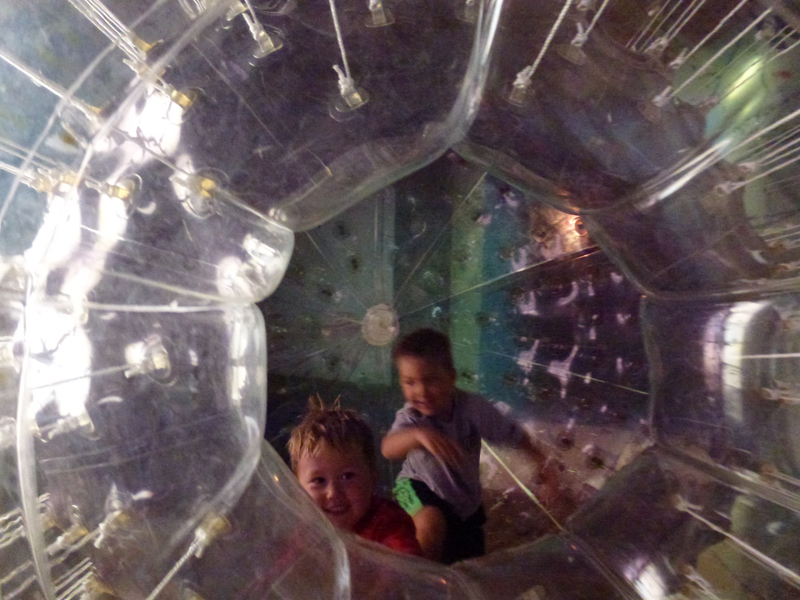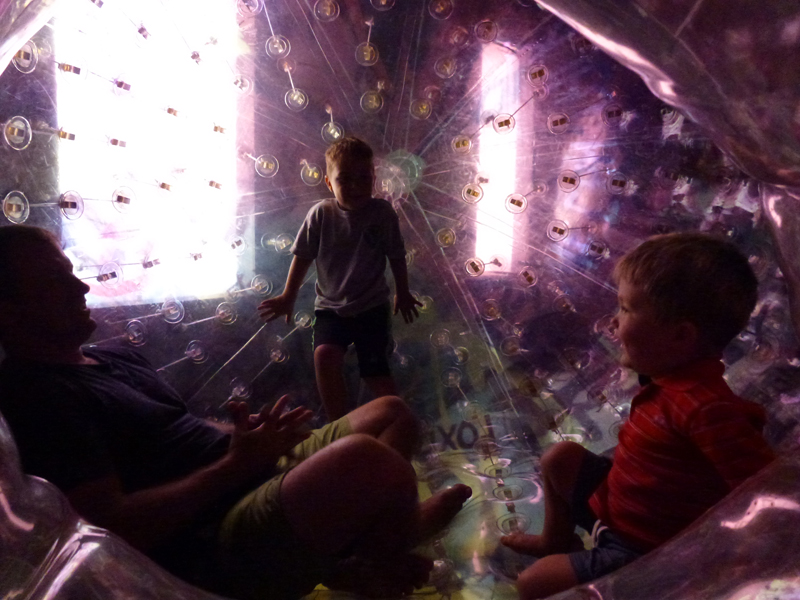 Nordic Pavilion: Sverre Fehn's "In Therapy" pyramid for touching the ceiling **Touching the ceiling.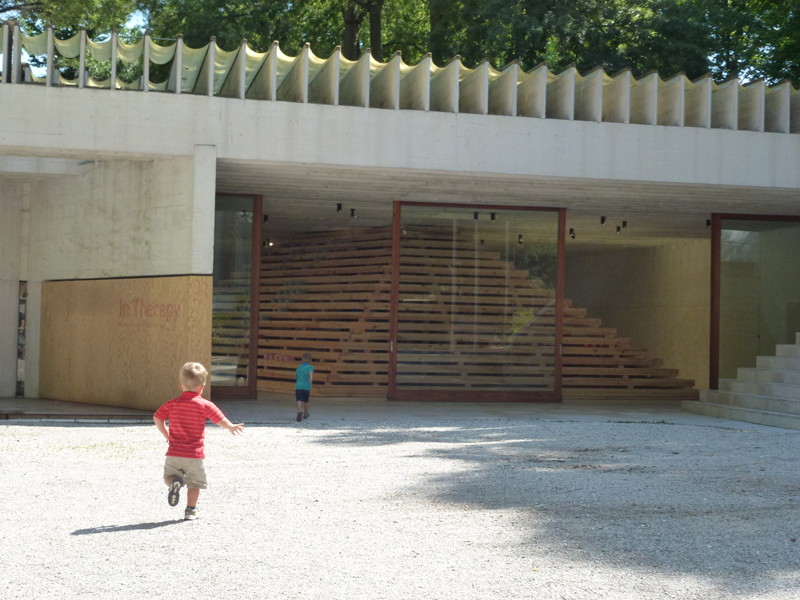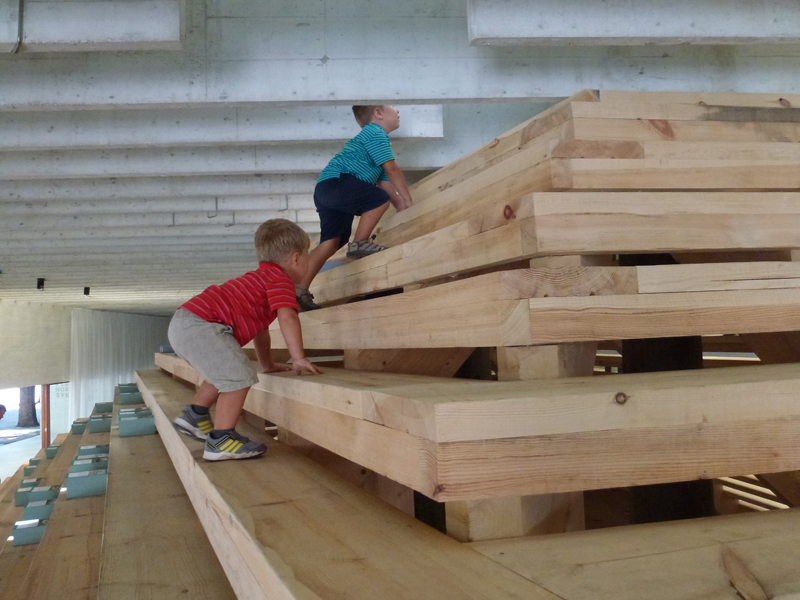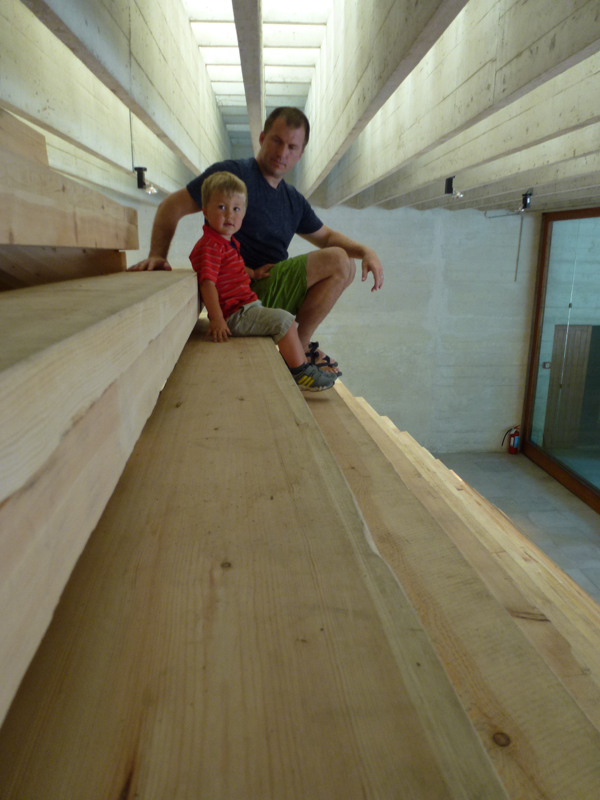 There is so much to see at the Biennale. You need at least two days.