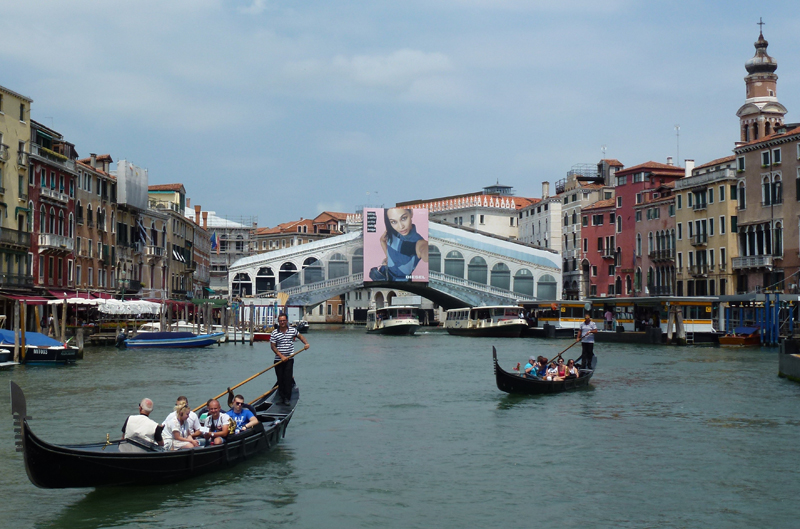 One of our Italy stops this summer was Venice. My  Rialto bridge experience was a good reminder to skip the important tourist stops, to avoid standing in line with kids, and not to expect food as good as Tuscany. Instead we ate hot dog calzones in small piazzas, road boats, got lost, and went to the Architecture Biennale (which I'll post about next). The magic of Venice with littles is moving slowly on less traveled paths, where you can truly experience the life and architecture of a city on water.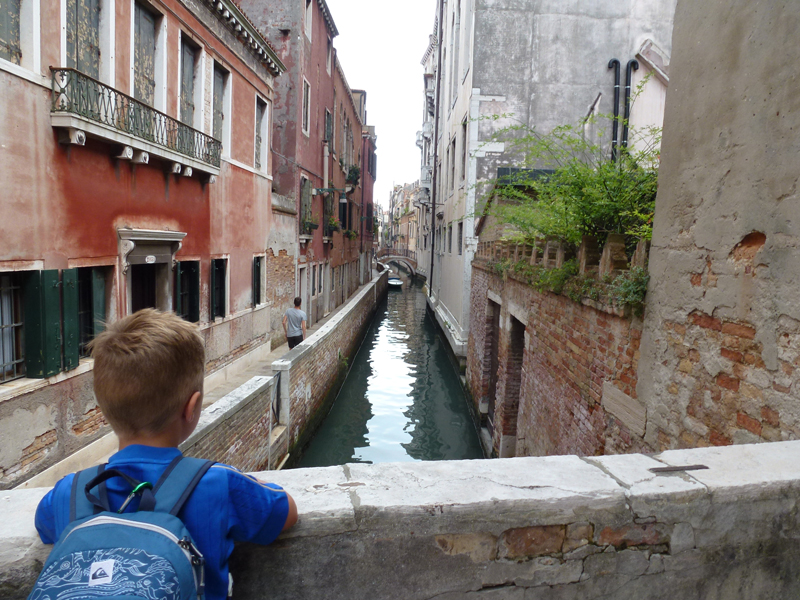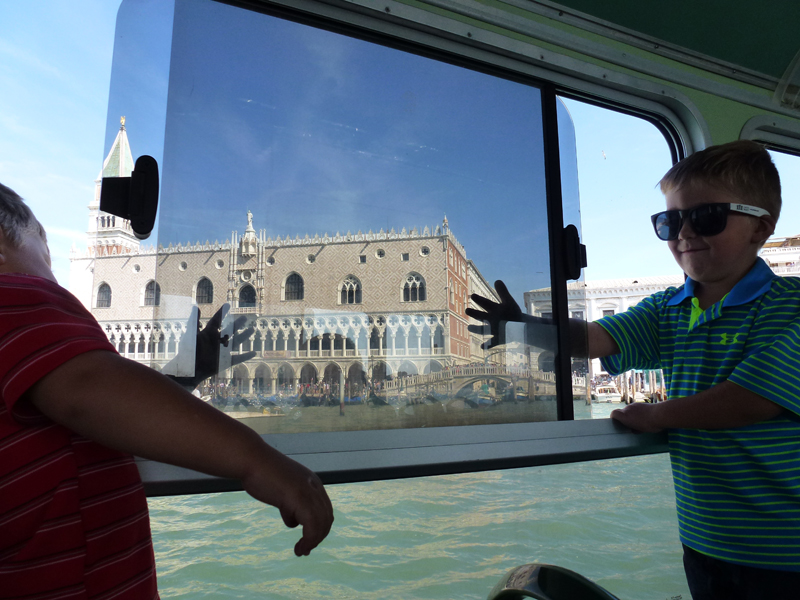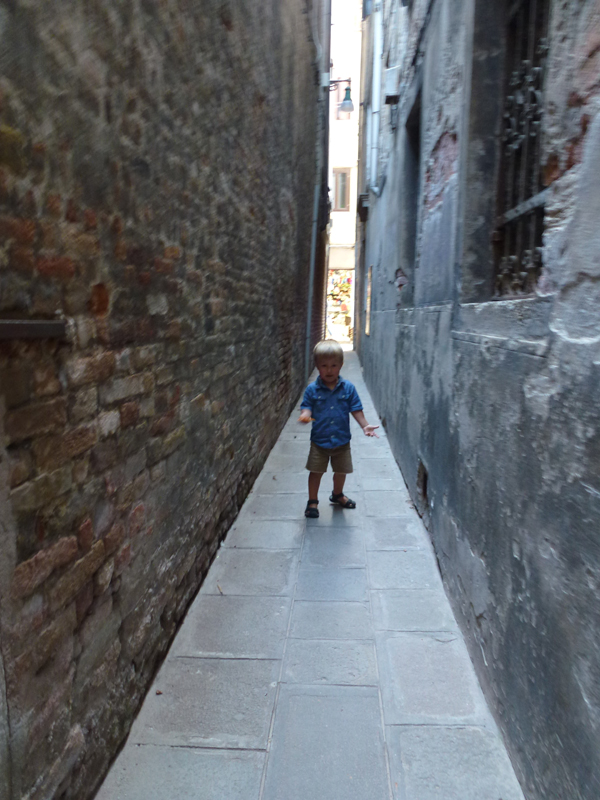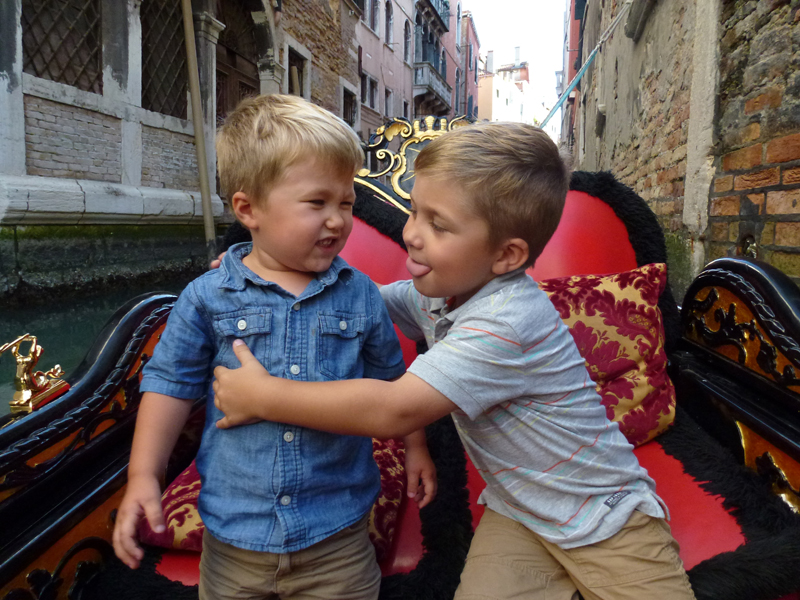 SLEEP
Hotel Al Ponte Mocenigo – Spacious family rooms with loads of charm. Charming breakfast courtyard. Quiet neighborhood. Gelato right next door. Staff are remarkably hospitable. Private canal side door for taxi boats. Easy Access from parking or train station.
EAT
Gelateria La Mela Verde – This is the best gelato! And we ate enough to have an informed opinion!
Torrefazione Cannaregio – Coffee that is worth seeking out! And your littles can have some average gelato from across the street while you savor your cup.
PLAY
Playground at Parco Savorgnan – If you want to relax in a playground in Venice, then you have to look for it. We found two, but only by making them our destination. This playground has a spacious area for both preschoolers and older children. There is equipment to challenge your older monkeys who want to hang and climb. There are tall trees that provide plenty of shade over benches.
Playground at the Giardini – Close to the west entrance and the vaporetto stop, is a big playground for preschoolers. At the time, a second playground was under construction.  The entire Giardini is shady and is the location for the La Biennale di Venezia.
Ride Boats – Vaporetto No. 1 goes the whole length of the Grand Canal.There are lots of sites to peak at out the windows. The boys thought they found a treasure every time they could spot a building from their Venice pop-up book! The airport taxi was a much better value for us than the gondola (just saying).
Get lost in a quiet neighborhood – Our favorite areas to meander were the Castello and Cannaregio neighborhoods. They are on opposite sides of Venice, but they both lack the overwhelming, current of tourists walking in the same direction to Venice's top ten list. Let your children be in charge of choosing what alleys, paths, and bridges to go on. Follow them to dead ends, tunnels, and canals you would never have discovered. When you are well lost, jump on gps to get out. Venice is small enough that the risk of getting very lost is low. Design Sponge has a short and helpful neighborhood guide for Venice.
La Biennale di Venezia –  This international exhibition of art and architecture (alternating annually) is the reason we made Venice a destination.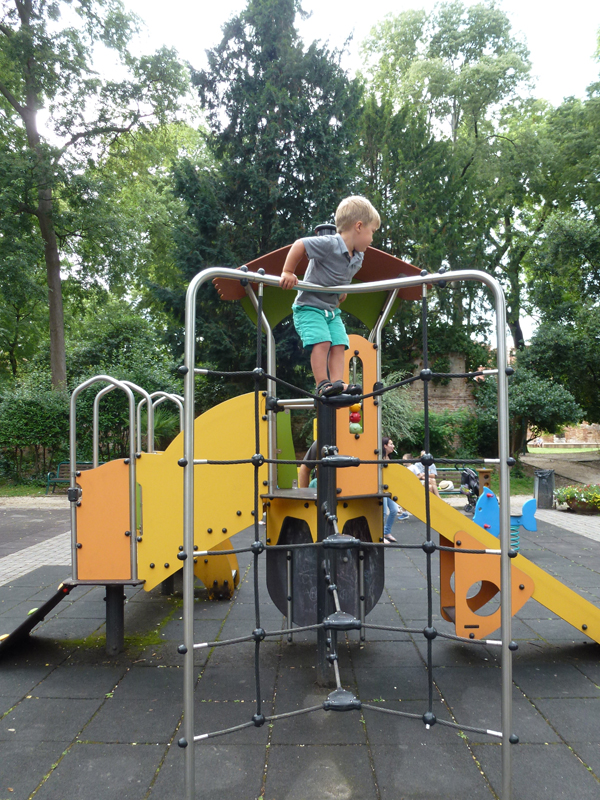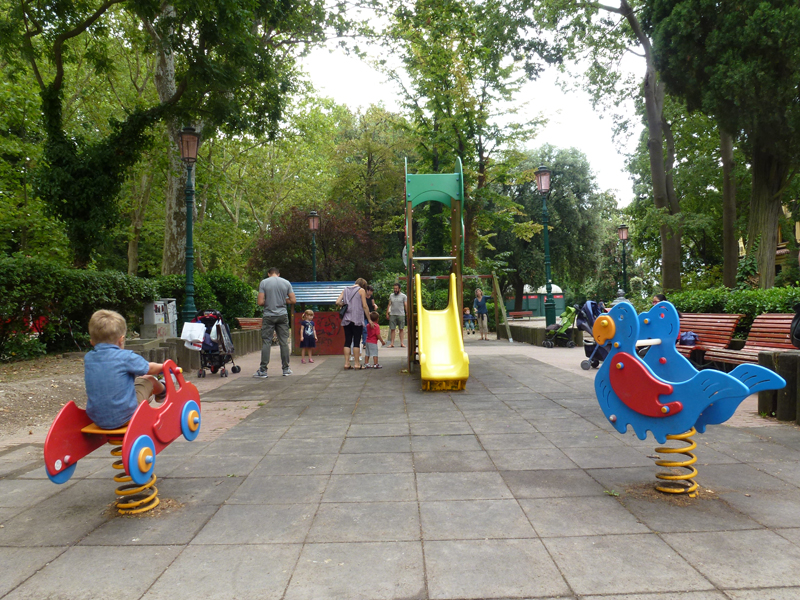 Our favorite book about Venice: