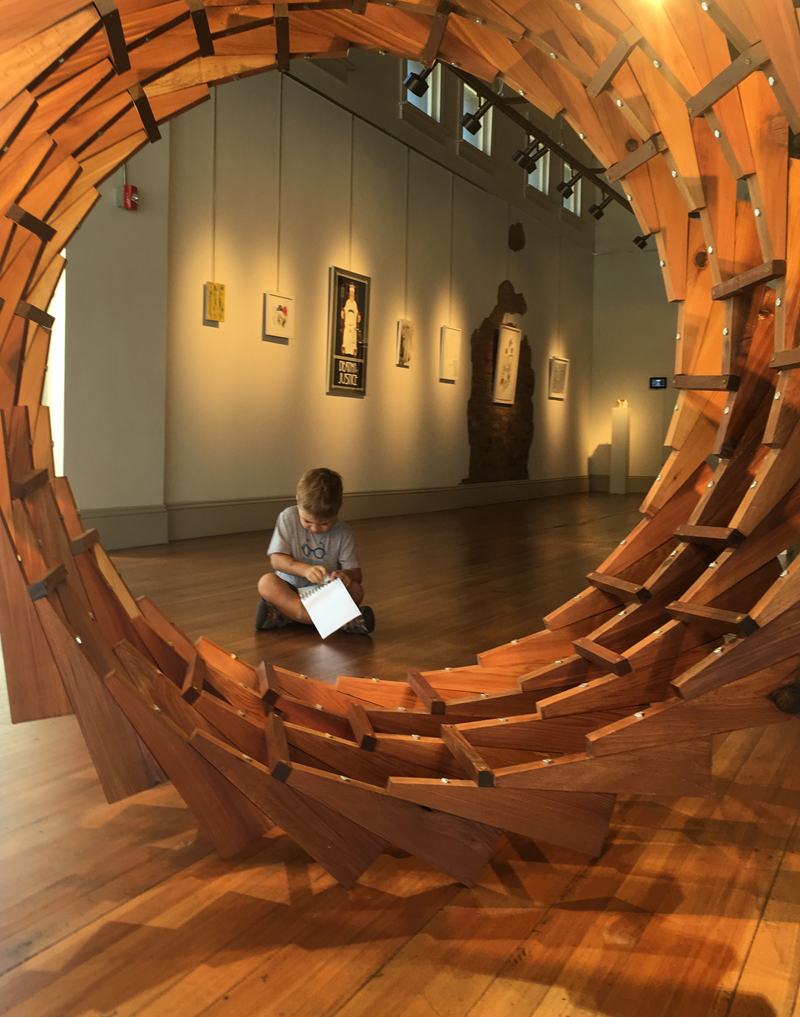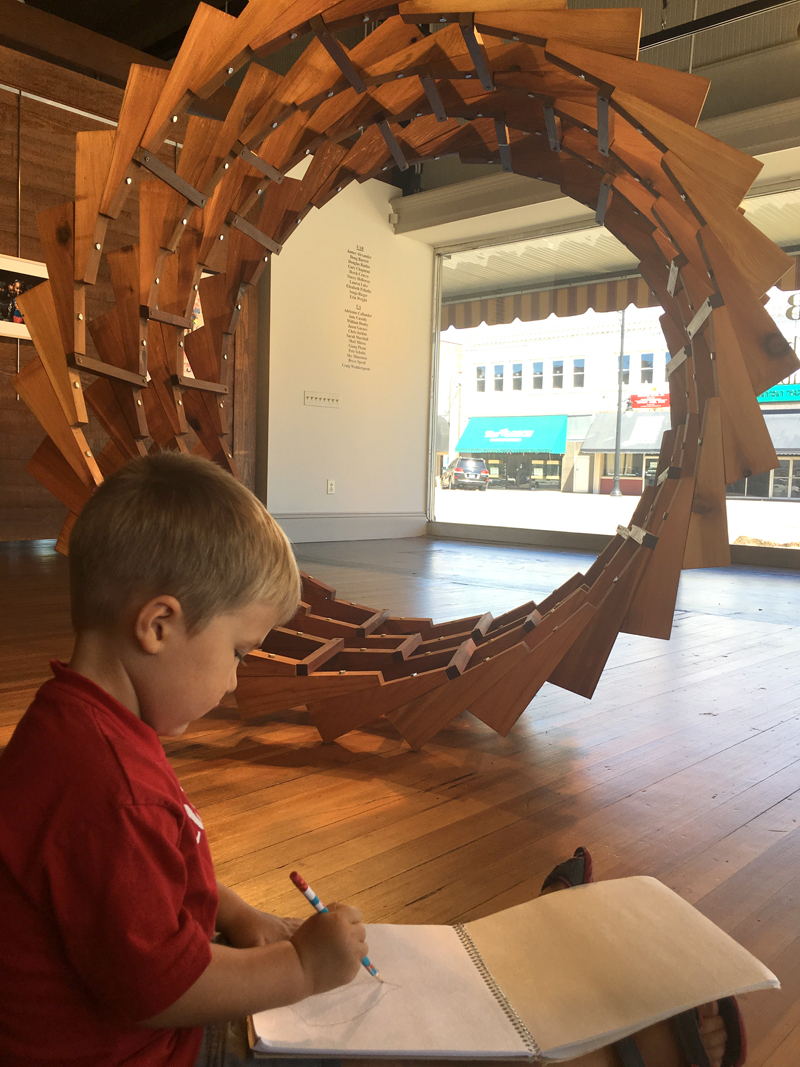 Today is the last day for the UAB/UA Faculty Exhibition at the Dinah Washington Art Center in Tuscaloosa. I'm disappointed that I just got to the show this week. Included in the exhibition are three female artists that I want to see more from.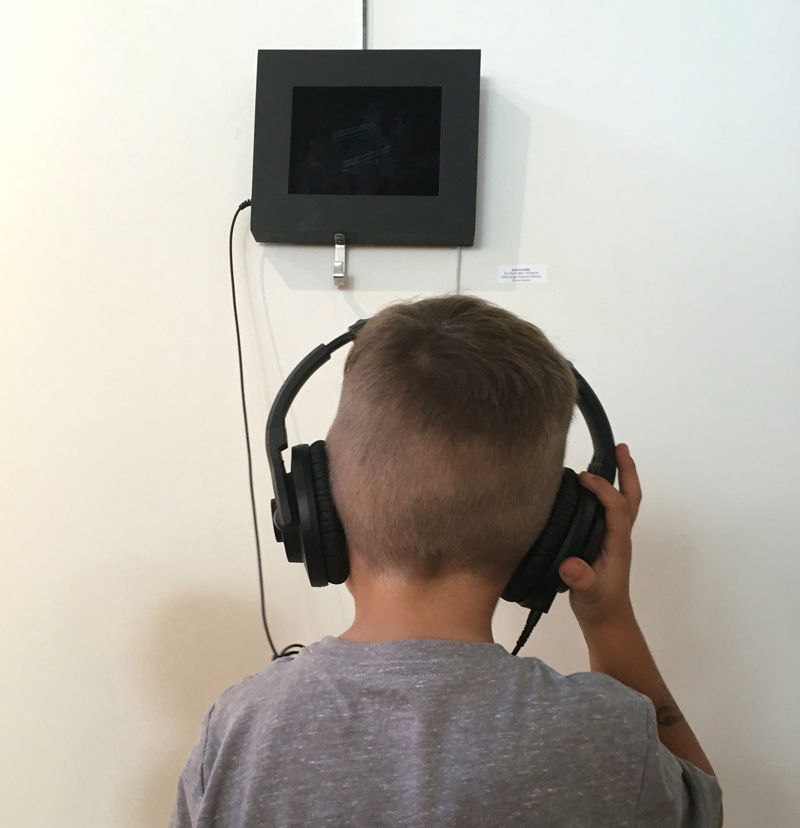 Jane Cassidy is working in Tuscaloosa making sound and video installations. Her work is full of humor and usually involves more than a few outer space references. My children are familiar with her media: animation and music. But her abstract forms cause them pause and give them something new to dream about.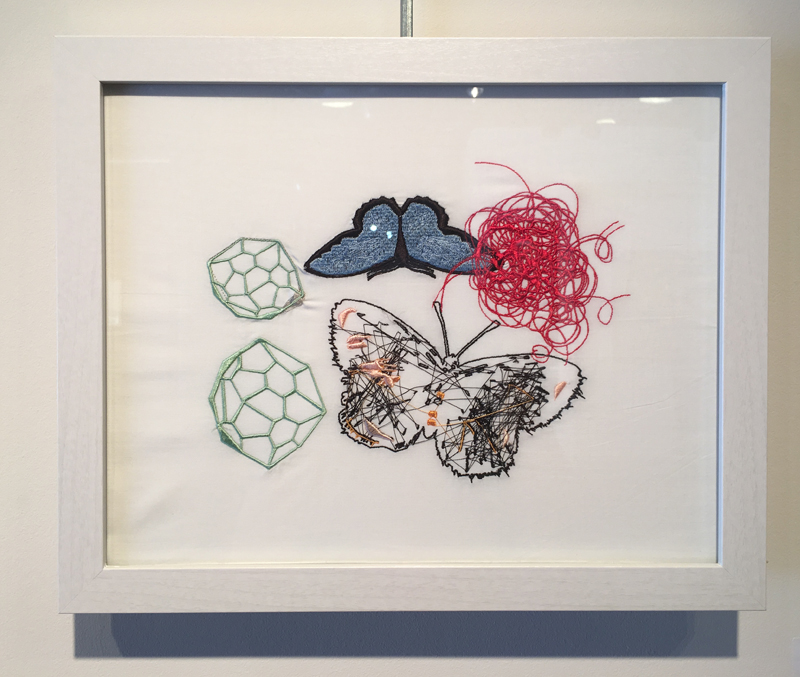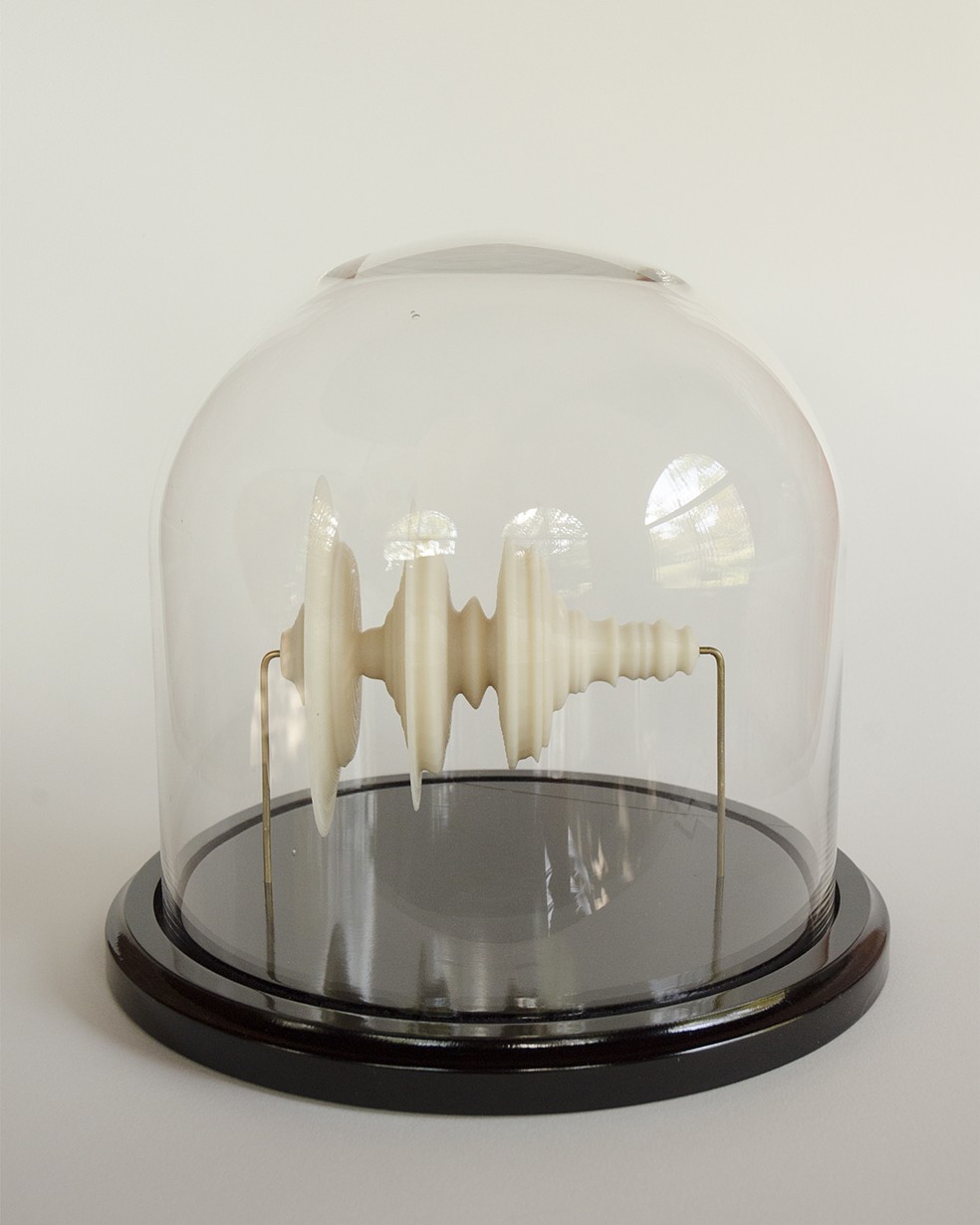 Elisabeth Pellathy is based in Montevallo and makes inspiring connections between the outdoor world and the digital world. Like the above sculpture of a bird song, her work illustrates that she loves spending as much time outside as I do with my boys. But she uses digital interpretations to give us a new window into what's around us. Her videos, embroideries, and installations use many different materials, but clearly include a strong sensitivity for the materials.
Stacey Holloway's "Bridge to Comfort" (pictured above) is a small object that fascinated both the engineer and the social butterfly sides of my children. They really wanted to snatch the sculpture and try it out, but contentedly tried to imagine how it might work and what it might feel like. Jake and Zach agreed that this was their favorite artwork in the exhibition.
Opening next Friday in the gallery is a photography exhibition by Ines Schaefer. There will be a public reception on October 7th from 5:30-7:30pm.
More from Alabama: