JR made two site-specific installations in Paris this summer that I am excited to visit. The first is at the Louvre. It opened on May 25th, including a 24 hour performance event, and in less than a week has over 100 news articles reporting on it. I followed along on Instagram, and it looked like so much fun! However, Google can only find a handful of articles covering his installation at the Centre Pompidou's children's gallery (which opened April 16th). In my brief research, most of them are simply event listings.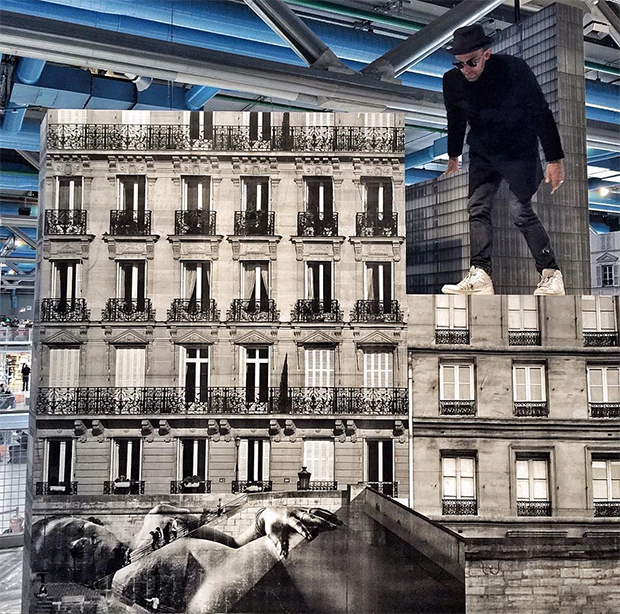 When you go to a children's gallery, you expect the art to be "playful" and sometimes when you go to an adult gallery you are surprised that the art is playful. But does playful mean that it is not serious?  When art is designed to enthrall children, then is it also less critical or lower quality than the work the same artist makes for adults? I respect that children explore life differently than adults, but I am curious if that means there is less to analyze about the work. As a parent, I'm looking for art experiences I can share with my children that are amazing, thought provoking, and reflective.
I am thrilled that an artist like JR is making something specifically for children along side a large-scale public artwork. Both the Louvre and the Centre Pompidou are excellent institutions that see plenty of tourists. I've been following JR's work since he was working in Israel and Palestine. At the time, you couldn't just search "jr" and find his website like you do now. We are going to see his work because he is an interesting artist. But I'm also going to hopefully better understand how he chose to make work for "children" vs. for the "public." Is it possible for the installation at the Pompidou to be worth discussing over a bottle of wine, writing about in a prestigious art magazine, or remembering in the history books? When we get back from our trip to Europe, I will share my thoughts about that question, and which art my kids preferred better.