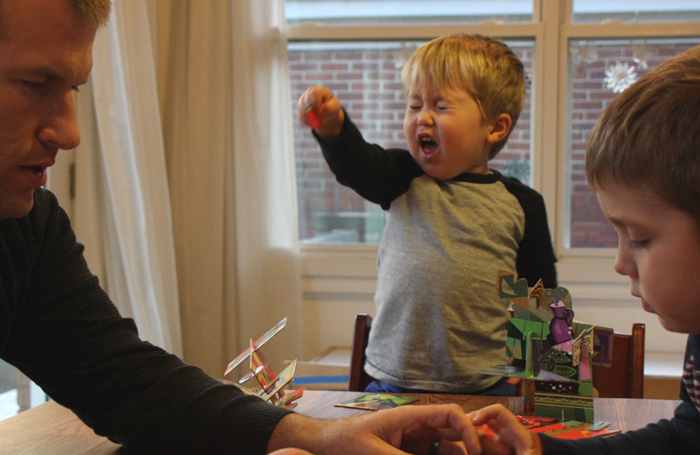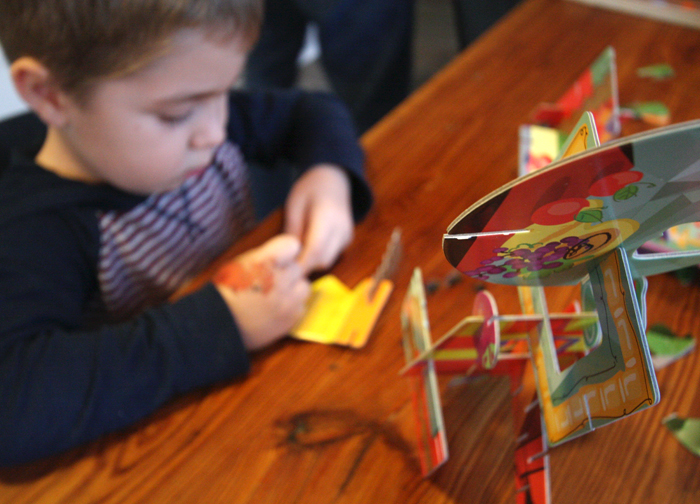 The Master Sculptz is a 3D puzzle that really brings out my children's imagination.  Similar to models and puzzles, this toy challenges kids to solve problems, but there is no right answer.  As they build, they are inventing stories and places. They can fit the pieces together any way they want and tell me where the piece should go. The images nod to famous paintings from each movement, but don't require you to replicate them. It gives you a chance to investigate the movement rather than just copy it. Cubist or Surrealist? At this point, we mix them together and make giant structures.
Added Value: no right answer, broad color range, art historical
Developmental Skills: Fine motor skills, thinking in three dimensions, open ended, construction
Ages: The official recommendation is ages 6 to 106. My two preschoolers can fit them together, but still need help balancing the structure. A few pieces have been destroyed that would probably be intact if we waited another year to play this game.
3 Ways to Play:
Make a collection of small sculptures and hang them with a Kikkerland Mobile
Tracing for fine motor skills (pre-writing)
Put it in the center of your table and play eye-spy (giving you time to finish an entire cup of coffee)
Purchase: