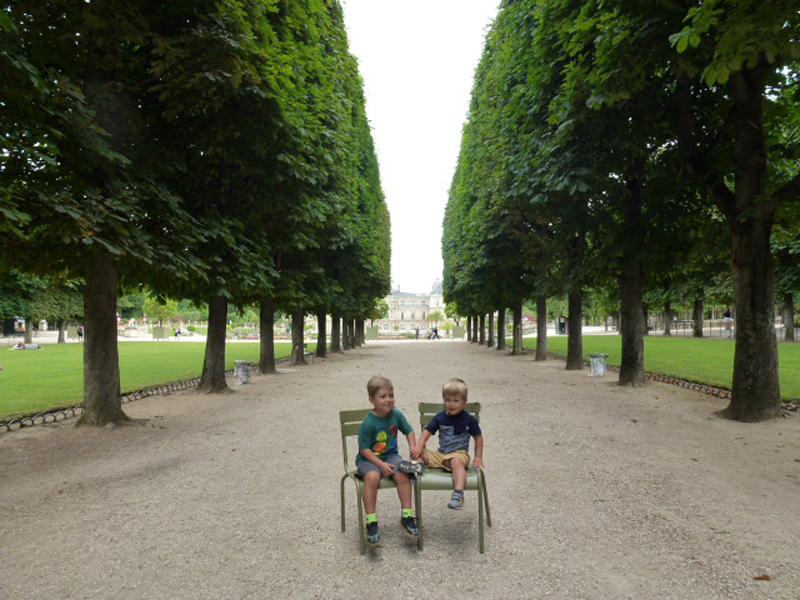 Sail wooden toy boats, play soccer in the parks, and have a sword fight with baguettes… these are just a few of the new memories we made when we took our children to Paris. We've been to the city a few times without children and once with a 6 month old. Even though we were traveling with a 3 year old and 4 year old this time, we enjoyed some of the same things as before, like buying macaroons every time we saw them, picking up fresh bread every morning for breakfast, chilling out in historic gardens, and art-ing. However, we did de-emphasize the restaurant scene and trimmed down our itinerary for plenty of playground breaks. Below is our travel list from our most recent trip: sleep, play, & eat in Paris!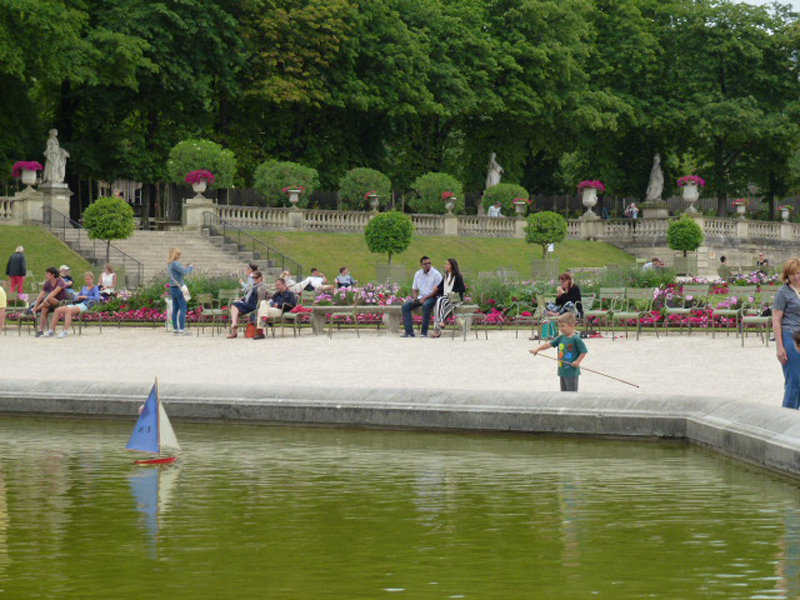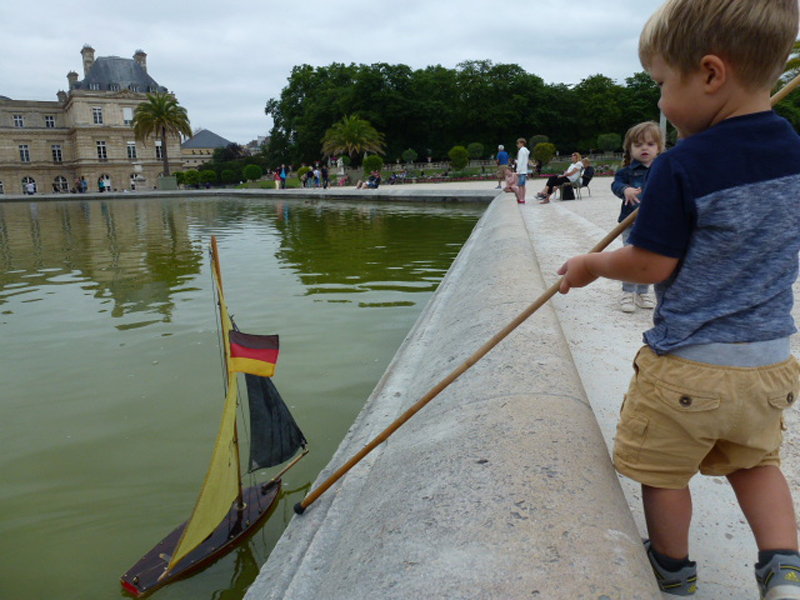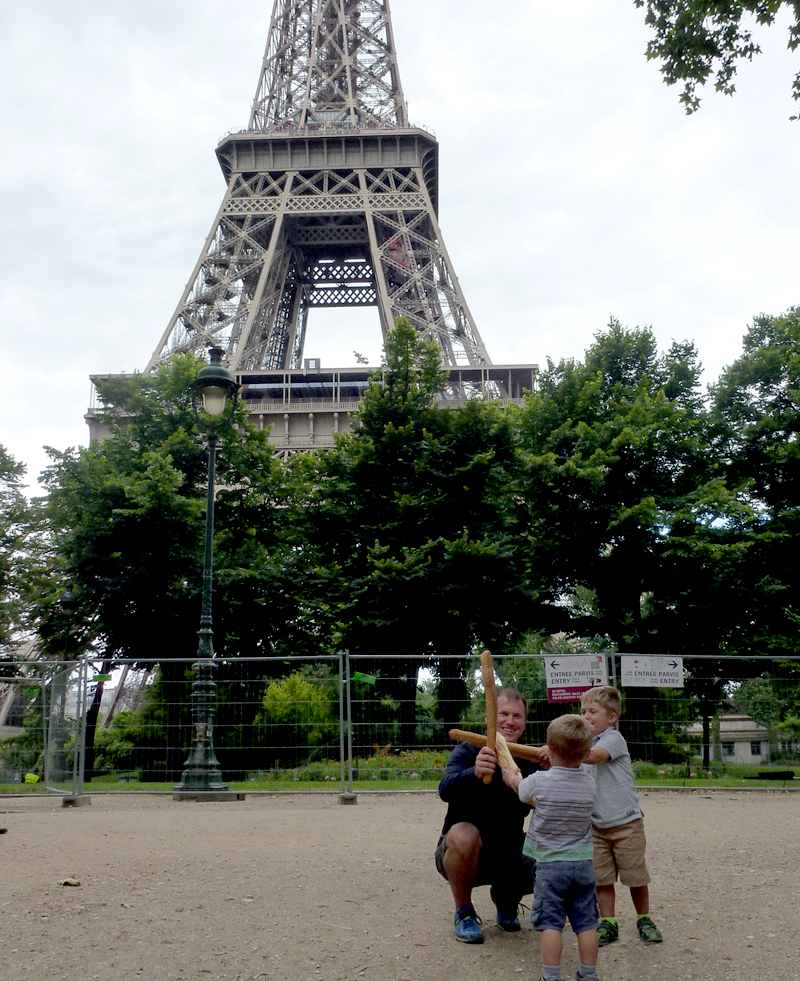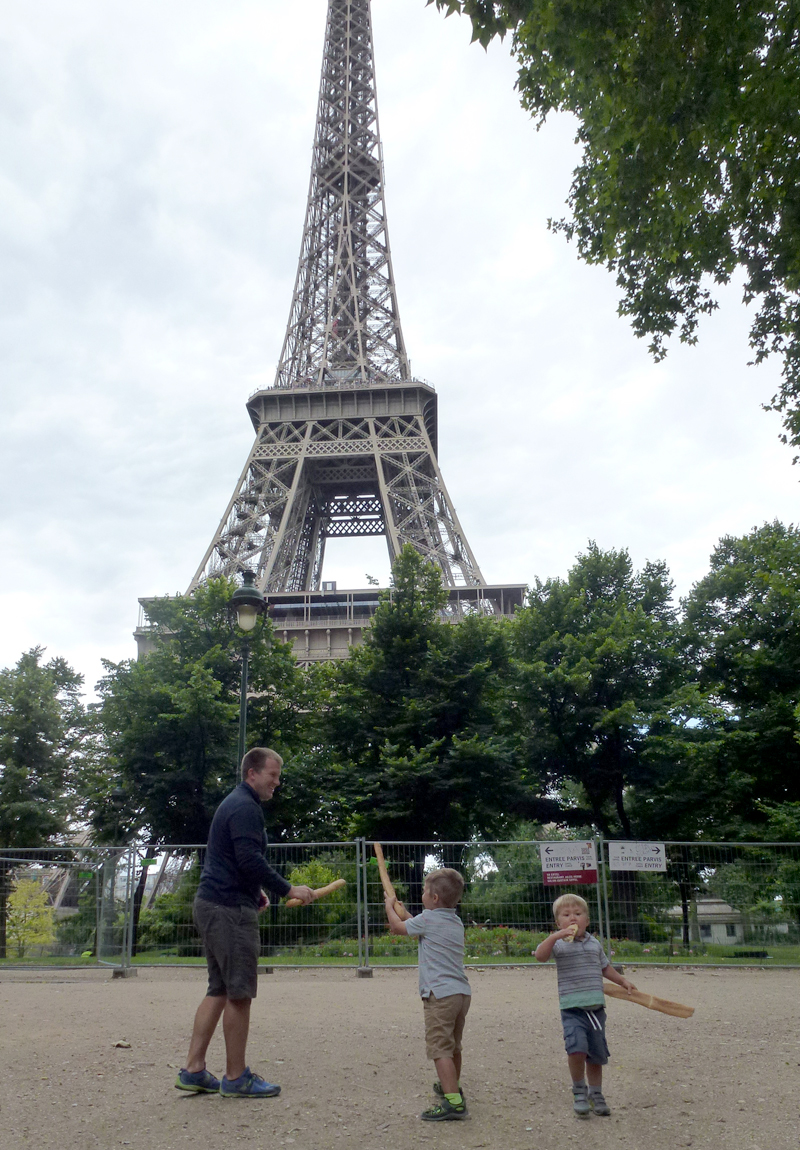 Sleep
The Georges Bernanos Residence:  This three bedroom flat is just as the listing describes and was perfect for us. It is right next to a metro stop with handicap access (a rare treat for stroller users in Paris) and the southern most entrance of the Luxembourg Gardens. This entrance has a grand fountain, lawns for playing football/soccer, and two playgrounds for young children. As you walk around the park, you will find pony rides, sailboats, crèperies, and a huge playground for little and big kids.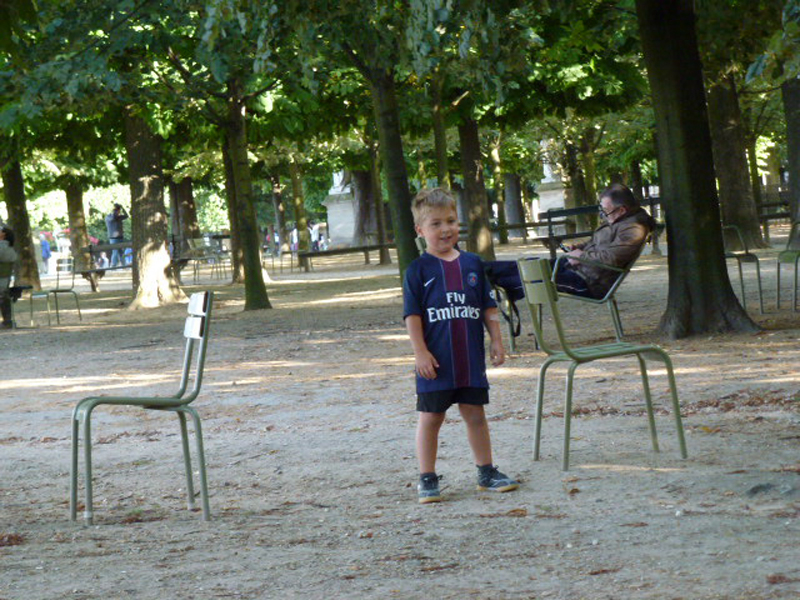 Play
Jardin du Luxembourg: There are so many fun things for children to do in this park and you still feel like you are in Paris. Let them push a vintage sailboat around a pond by the palace,  play on the playground, or ride a pony, while you finish that espresso. Each of these costs between 2 and 3.50 euros, but we thought the money was well spent. The large playground opens at 10 am and the other activities around 11am.
Palais de Tokyo: One of my favorite museums in the world, not only for the architecture of the building but also for how they curate exhibitions. Outside of the two restuarants at the museum, the food (and transportation connections) are a hike from the museum (one that feels very long with preschoolers). Check their website for children's programming.
Pompidou: In addition to the art, visit the Pompidou for the skyline views, the incredible architecture, the plaza out front, or the eclectic neighborhood. The museum has a permanent children's gallery, a large children's book selection in the store, and children's workshops.
Versailles: Children are free (woohoo). You can take a stroller, take the tram, or rent a golf cart to cruise the huge park. Just outside the official Chateau gardens are more casual spaces for playing and picnicking. The fountain shows are impressive, but those days mean there will also be more crowds. If you want to take your children inside the Palace, then consider visiting on an off peak day or be ready to wait in line.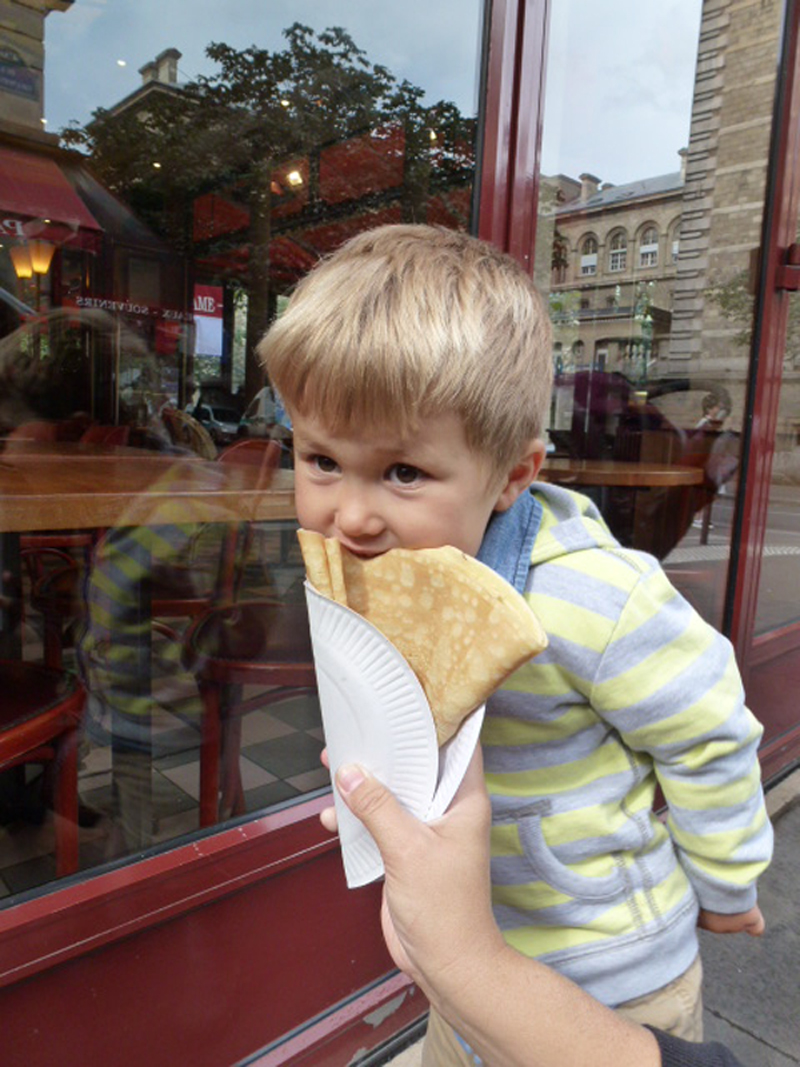 Eat
Rue Vavin near Luxembourg Gardens: A quiet few blocks that are just off the garden. The variety of chocolate macaroons from Jean-Paul Hèvin or a picnic from Boulangerie Julien. You will find unique children's boutiques and a toy store.
Rue des Frances Bourgeouis near The Centre Pompidou: Macaroons, pizza, baguette, ice cream… There are a lot of stops for quick bites on this street, beginning near the museum.
Rue Saint-Martin near The Centre Pompidou: This shopping street is a great place to find a cafe or even better, a good falafel.
Sola: Our night out without children was planned by my husband. The highly composed dishes, blend of Japanese and Parisian flavors, sparkling sake, and atmosphere of this restaurant made it the perfect choice!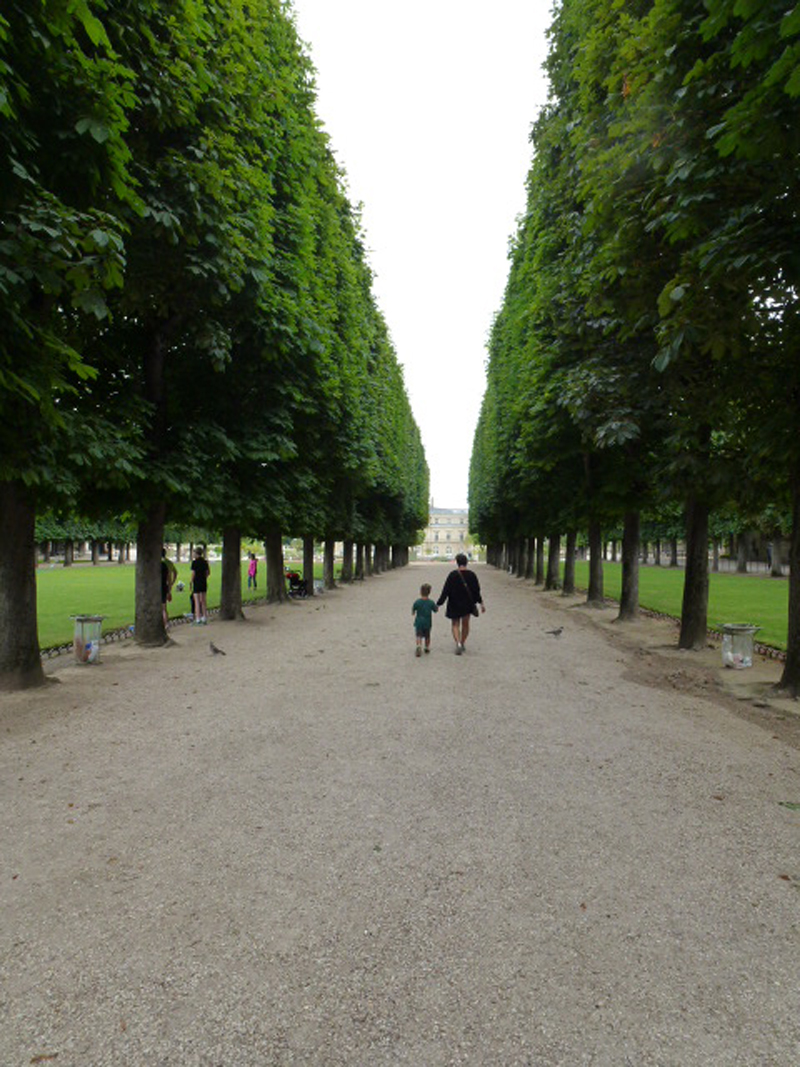 Read More About Our Trip to Paris