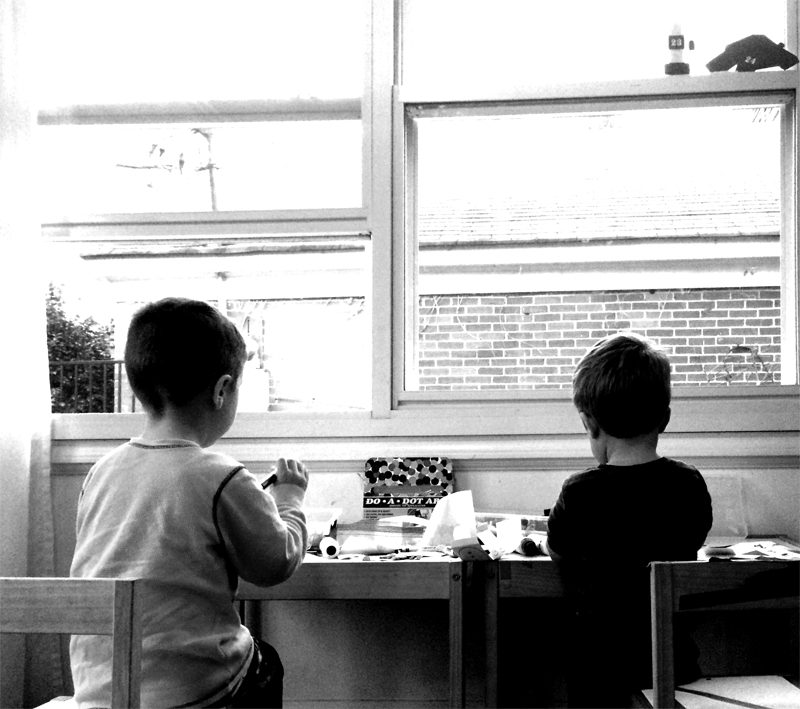 On a long holiday break, I break out a new activity book for everyone. Coloring books for adults have filled the market. Most of them are too feminine, romantic, or predictable for my taste. However, below is the short list of options that I am choosing for each person in our family. You can see a longer list of art activity books in my Amazon recommendations. Let me know if you find one that you love!
For Parent A:
I predict that his coffee gets cold, while he zones out following the numbers and patterns in these books… as long as no one else draws in his book.
We picked up the above book on our Europe trip this summer (time to break it out).
---
This should be appropriately challenging and a compliment the sticker-by-number book that I listed below for my 5 year old (& his mini-me).
---
For Parent B:
She will have little time to complete any of the drawings in these books, but will be thrilled to just think about them.
An adult coloring book with contributions by Vito Acconci, Rita Ackermann, John Baldessari, Jeremy Blake, Will Cotton, R. Crumb, Keith Haring, Sol LeWitt, Robert Longo, John Lurie, Robert Mapplethorpe, Jason Middlebrook, Julian Opie, Laura Owens, Alexis Rockman, Kenny Scharf, William Wegman, John Wesley, and more.
---
An activity book, where you can "complete" works by Olaf Breuning, Dan Colen, Tacita Dean, Sam Durant, Marcel Dzama, Robert Gober, Wade Guyton, Ben Jones, KAWS, Karen Kilimnik, Terence Koh, Jim Lambie, Sean Landers, Louise Lawler, Justin Lieberman, Adam McEwen, Sarah Morris, Matt Mullican, Takashi Murakami, Neckface, Jorge Pardo, Raymond Pettibon, Ed Ruscha, Alison Saar, James Siena, Tom Slaughter, Marc Swanson, Tats Cru, Mary Temple, Rirkrit Tiravanija, Lawrence Weiner, Kehinde Wiley and many more.
---
For the 5 year old: 
This book will definitely challenge his fine motor skills, but he is highly motivated by stickers and counting.
---
This book will take a little extra guidance to help him work through it, but he will be motivated by all the "information" that goes along with the activities.
---
This simple coloring book may be an easier for him to work through independently.
---
For the 3 year old: 
Technically, there is no invitation to draw in this book, but there is a good chance that using a magnifying glass will get him excited to sit still for a little bit.
---
He will like the animals, surprising twists of the red line, and the extra white space to do his own thing. I imagine the red masking tape will be making lines all over our kitchen area by the end of this book (and I'm okay with that).
---