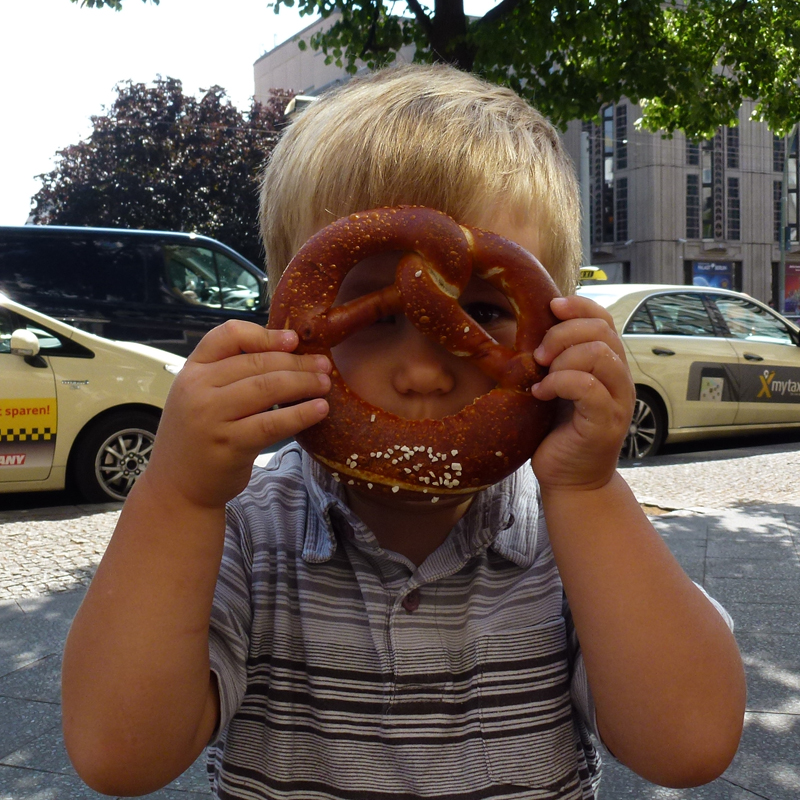 After visiting Italy for two weeks, we took our family to Berlin for a few nights. And I can't wait to go back. I loved that rose gardens and graffiti can go together in Berlin and that there were 5 different playgrounds on the 7 minute walk from out hotel to the KW Institute for Contemporary Art. Below is our basic travel list for Berlin. In truth, we literally played on playgrounds and ate ethnic food most of the time. We did check some other travel boxes like riding trains, scootering on sidewalks, & making chocolate.
STAY
An Apartment in Hotel AMANO– The two bedroom (five room) apartment at the AMANO was clean, modern, and spacious. We did have to walk a few flights of stairs to get to it, but it didn't bother us. The location was surrounded by trendy, Asian restaurants, playgrounds, and a few art galleries. It is close to public transportation, but we spent most of our time walking the neighborhood. It is on the southern edge of Prenzlauer Berg (great for families) and the northern edge of the Hackescher Market (great for tourists).
PLAY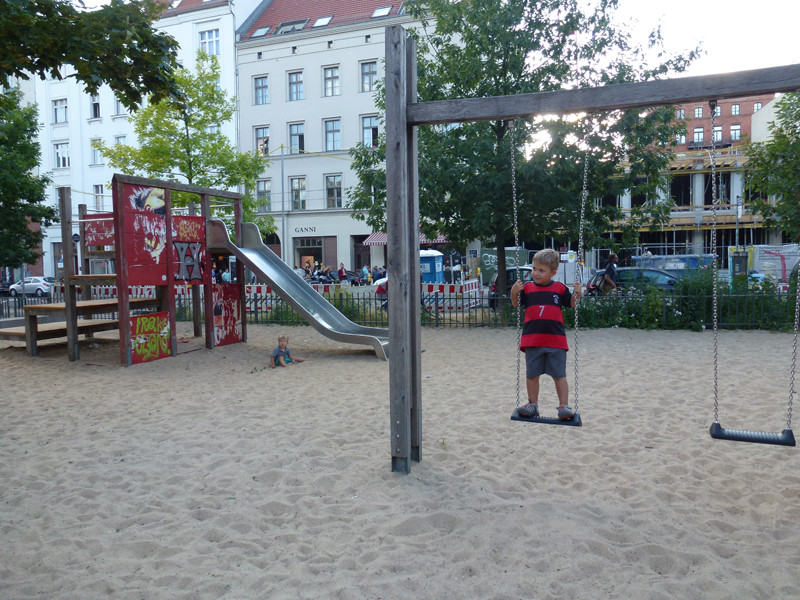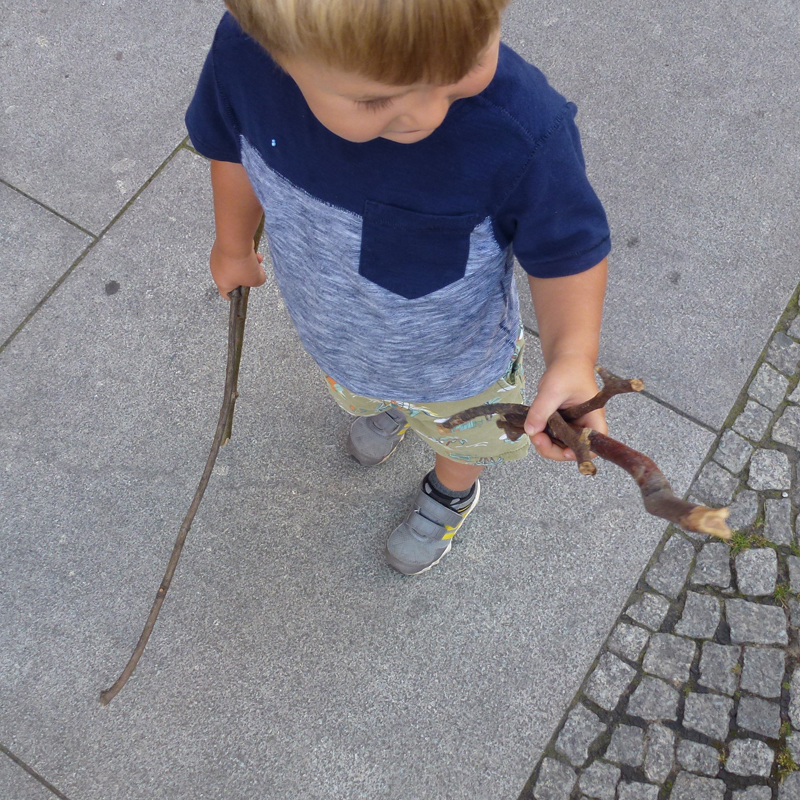 Playgrounds- We came across public playgrounds every time we set out for the day. They became our go-to activity while one of us picked up doner kebabs or a second cup of coffee. They are tucked between buildings and in every park. All of the one's we visited had giant sandboxes. My youngest also developed a German stick collection, which he carried through the city for the entire five days. Below is a map of the playground's that we frequented around our hotel.Volkspark am Weinbergsweg Playground– This is the largest park and playground in our neighborhood. We spent an entire morning there playing on the soccer court, jumping on the trampoline, and watching kids play.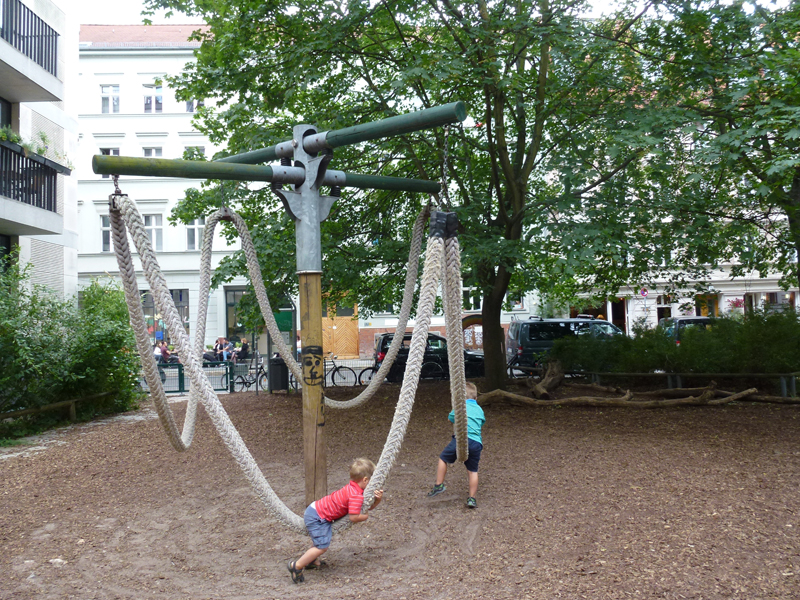 Adventure Playgrounds- Berlin's famous Kolle 37 playground is a self-constructed playscape that began in 1990. Adventure playgrounds are landscapes (literally) built by children and rebuilt every day. They are unique places for kids 6-16 years old to play. This smaller adventure playground was steps away from our hotel. However, they are geared for ages 6-16, so we did not visit one. Next time!
Sammlung Boros- A private art collection in a historic bunker that you can visit by appointment. The exhibition rotates every four years. This 3000 sqm exhibition space is a unique experience of notable contemporary artworks. I'm working on our review of this exhibition to post soon!
KW Institue for Contemporary Art- After passing through a courtyard cafe, you will see the entrance for the museum. The Berlin Biennale is exhibited on all floors, including an ambitious floating video installation by Cécile B. Evans. There are no upcoming exhibitions announced as they are re-visioning with their new director.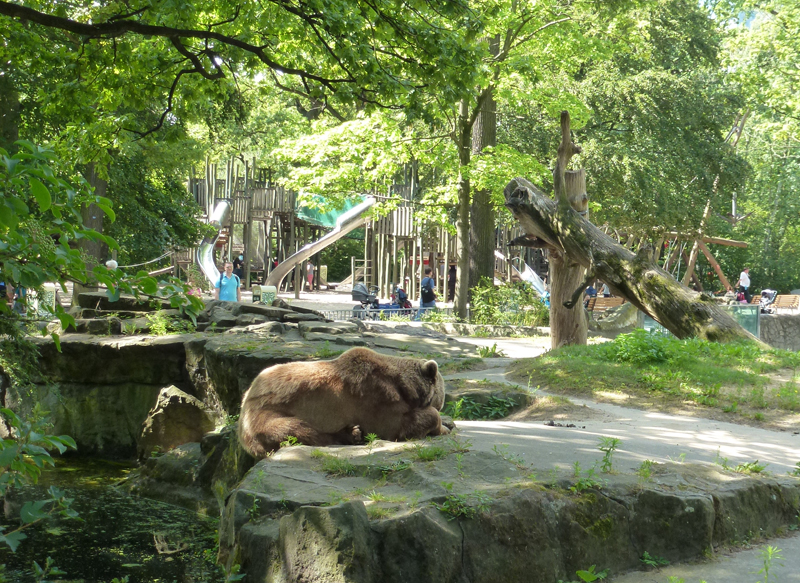 Berlin Zoo- Having been traveling for a few weeks, we wanted to take our children to do something familiar, so the Berlin Zoo seemed like a good fit. It's a large park, but the animal cages are on the smaller & older side. The reason to go is the playground. I know I already talked about playgrounds, but this place was impressive. It had a pirate ship with a dragon that could be climbed in, on, over, and under. It also had two multi-level tree forts with trampolines, pulleys, and slides throughout.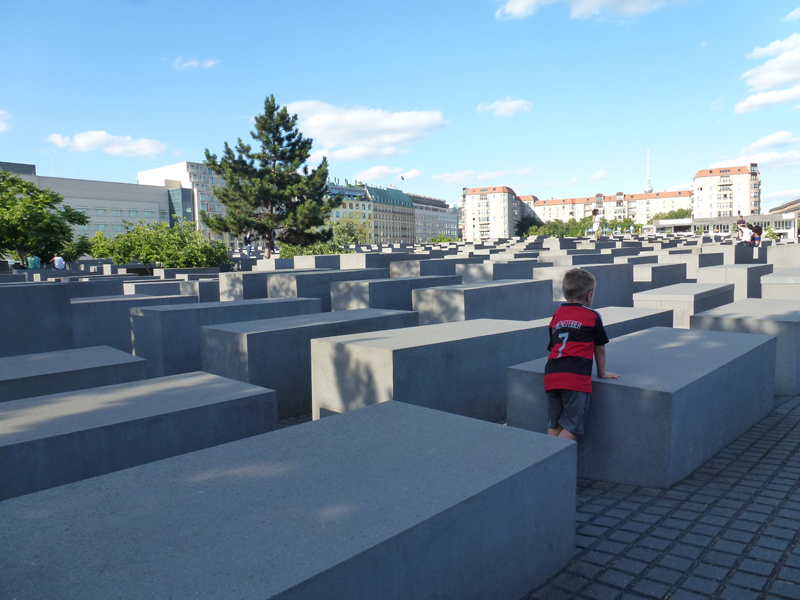 Memorial to the Murdered Jews of Europe- This memorial was designed by Peter Eisenman and is a rare, contemplative space in public life. I lost my child for a few minutes inside it, and my main advice is to put them on a leash.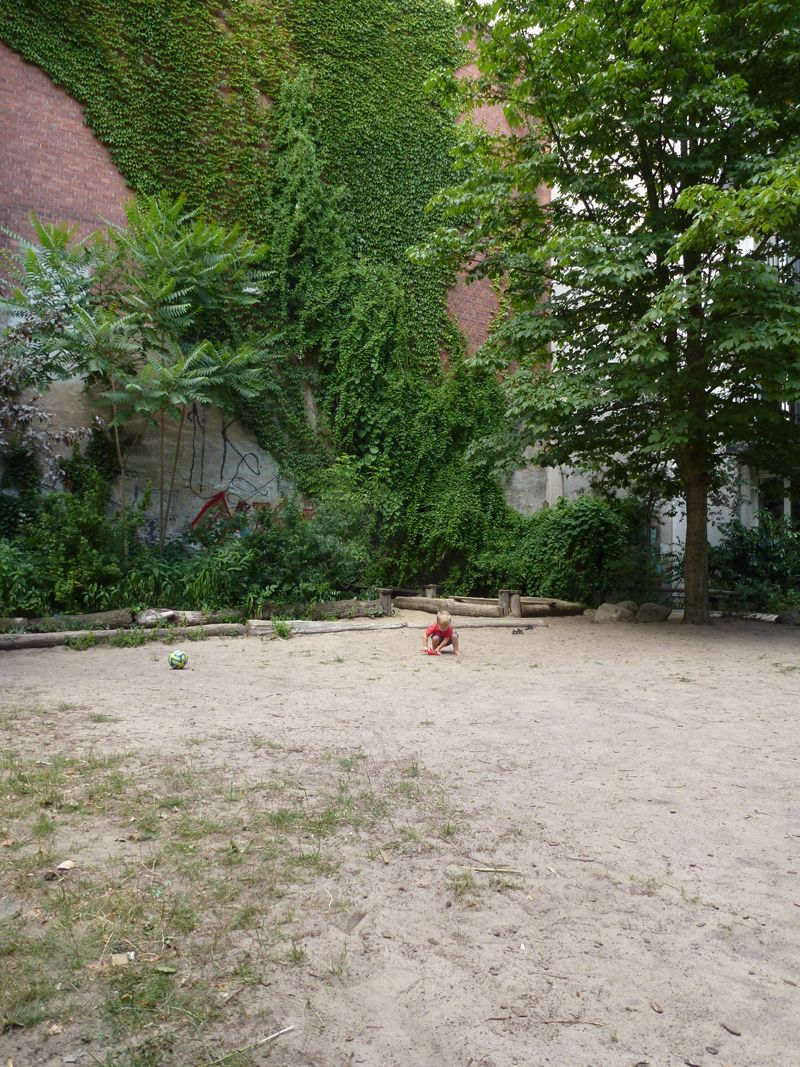 EAT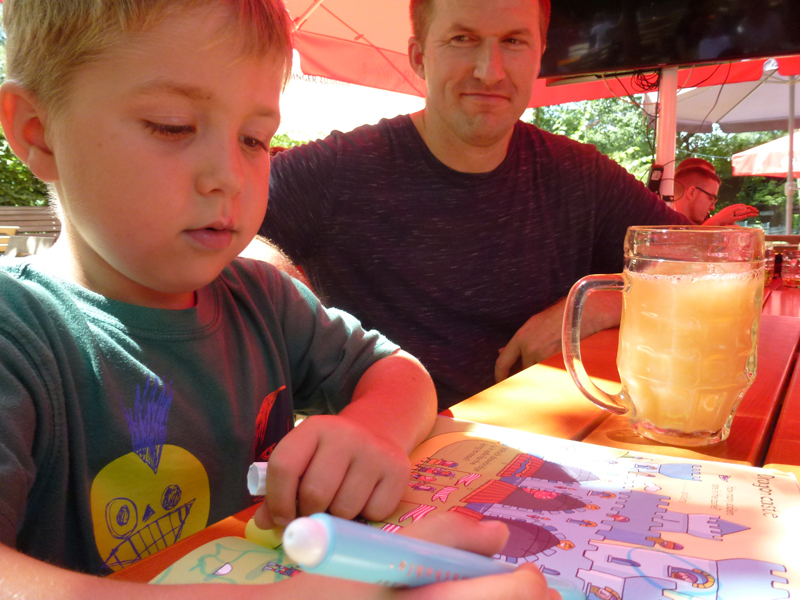 We only needed three food items to be happy in Berlin: doners, brats, and pretzels
Doners- Choose any location. Order the veal.
Brats- Our favorite Schleusenkrug, a beer garden close to the Berlin Zoo, where they also serve apple juice in the same giant steins as the beer!
Asian Food-  Our neighborhood was brimming with international restaurants. We especially enjoyed small plates in the hip dining room at District Mot, Thai from a place that doesn't have a name, and Korean from anywhere that would do takeout.