This fall and winter, Pippilotti Rist has filled the three main floors of the New Museum with her video installations. The extensive exhibition includes video art from the last thirty years of her acclaimed career. She is from Switzerland and represented by Luhring Augustine Gallery in NYC. Her gallery bio describes her opinion on arts' task,  "to contribute to evolution, to encourage the mind, to guarantee a detached view of social changes, to conjure up positive energies, to create sensuousness, to reconcile reason and instinct, to research possibilities and to destroy clichés and prejudices."
My colleague and friend, Wayne Adams, recently took his elementary aged child to see Pippilotti Rist's solo exhibition, "Pixel Forest." Consider taking your children to the New Museum this season. Wayne's overview will help you know what to expect before heading out into the cold for this worthwhile adventure. So thankful Wayne can highlight this not-to-miss exhibition and wish I could zip up to New York City to see it. But more on what's next for me in tomorrow's post.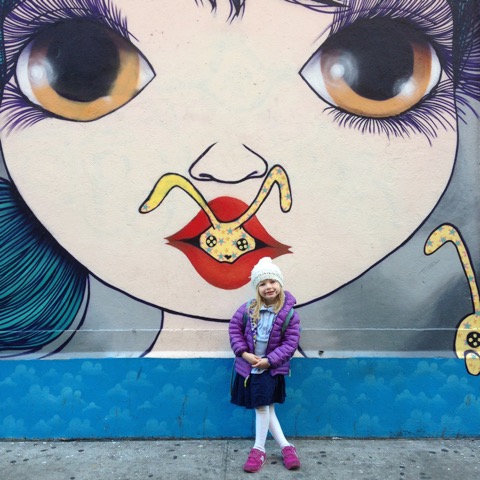 With my daughter in a Pixel Forest at The New Museum by Wayne Adams
I recently took my daughter to see Pipilotti Rist: Pixel Forest at the New Museum in New York City. Full disclosure: we live in Brooklyn, NY and my daughter goes to school in Manhattan (I also work in Manhattan). I had to pick her up early from school, because there wasn't any afterschool program and we had an appointment for a parent-teacher meeting at 5:00pm. So, with just over 2 hours to kill, I asked my daughter (let's call her G) if she wanted to go see some art with me. "No thanks." Ugh. OK, so I tried a different tactic: 1) let's split a slice of pizza on our walk from school to some unknown destination and 2) let's get a cupcake snack afterward ("don't tell mom," she said). After those two things, she was in such a good mood that my deciding we were just going to go to the exhibit didn't bother her at all.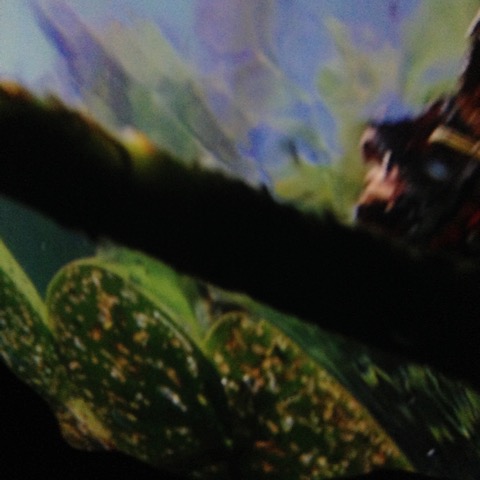 Our first stop was on the 3rd floor: an installation where we found beds to lay on (after removing our shoes) and watched a video projected on the ceiling. It was clear, after a couple minutes, that we were meant to feel like we were underwater, in a pond or swamp with a giant-sized woman swimming around. G loved this. It was fun to lay on the beds and a new experience of art she hadn't seen before.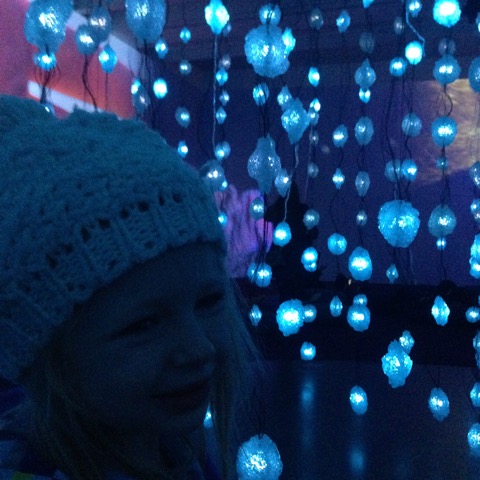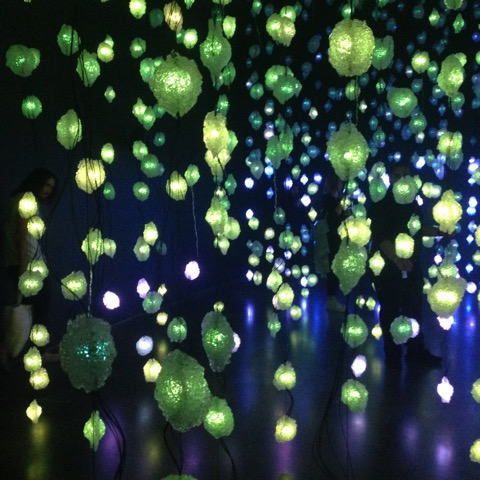 Nest stop, 2nd floor: this installation was called, "Looking Through Pixel Forest" 2016 and involved walking through hanging glass? Lights that shifted colors from pinks to blues to white, while a 2-channel video covering two entire walls that seemed to feature a very loose narrative of dream-like sound track, beautiful landscape and close-up irises and other body parts. G enjoyed walking through the "forest" and the music. The video seemed so-so for holding her attention, but she liked the room overall and wandered through the forest multiple times.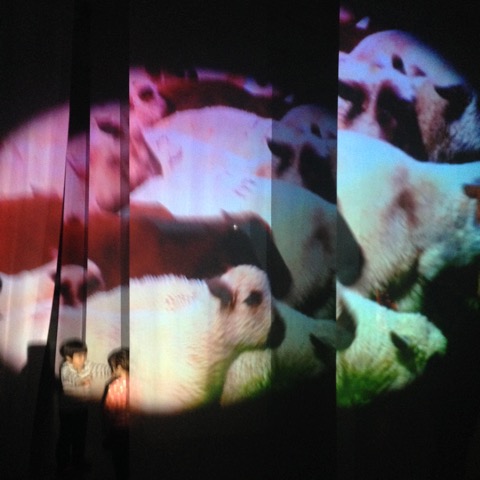 Lastly, down to the 1st floor: there the installation was a bit more segmented, with a hallway of individual video booths, each displaying a video project from Rist's earlier works. In the main gallery, there were two separate installations, one video overlapping a corner and including Rist's seminal piece, "Ever Is Over All." The rest of the space was occupied with flowing fabric hanging from the ceiling, upon which images were projected of a heard of sheep. It was fun for G to walk through the sheep curtains. Surprisingly, she didn't seem very effected by the idea of Pipilotti smashing car windows with a giant flower, but thought it was fun and was interested nonetheless.