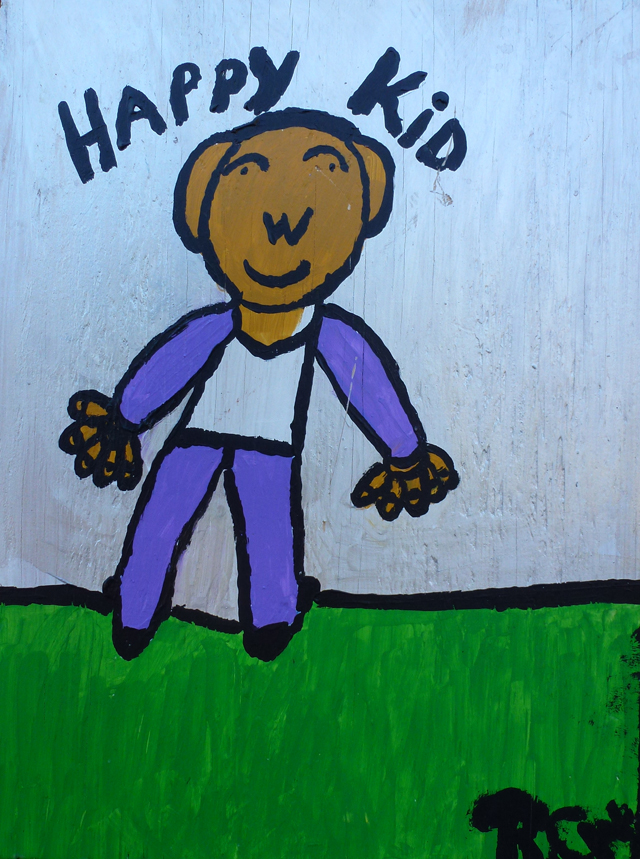 When my son ran up to the artwork above squealing, Ruby (the artist) said, "What's wrong with the world now is that kids aren't happy."  The painting became the first artwork in my youngest son's collection.
"I am Ruby" is one of the few children's books that tells the story of a folk artist from the South. It is out of print, but I snagged one recently. The picture book is also illustrated by Ruby C. Williams. The story is simple, but it includes so many different talking points like where our food comes from, vocation, or how to make a painting. Most importantly, it tells the story of an African American woman creatively making something out of her corner of the universe.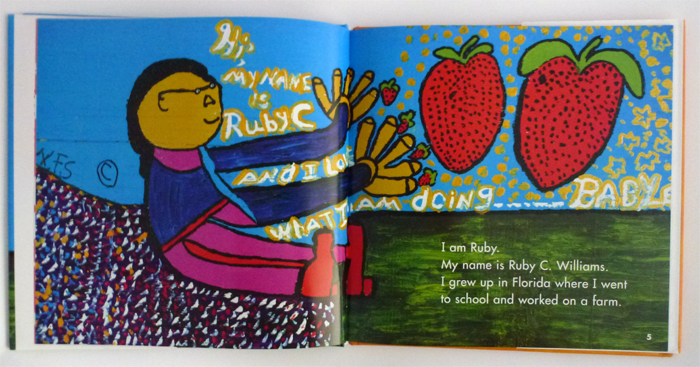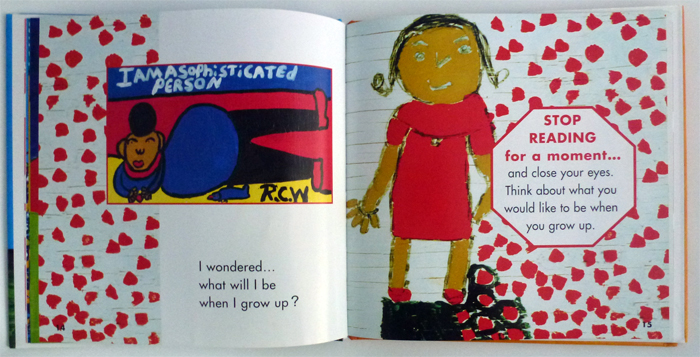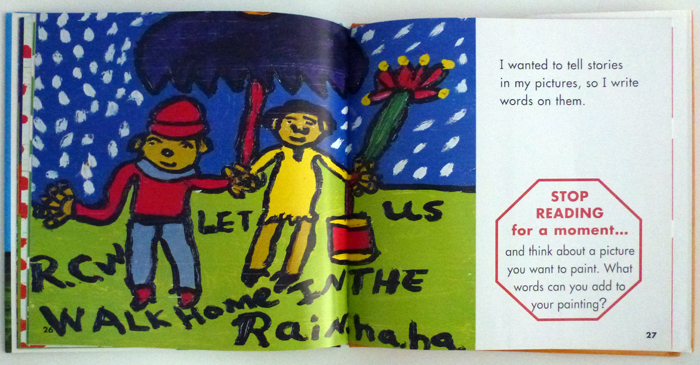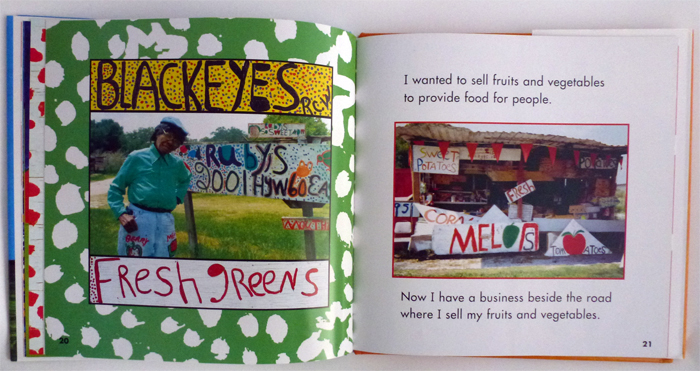 You can see her farm stand and art gallery in the video below. Look for Ruby C. Williams and James A. Snipes (who I wrote about earlier) at the Kentuck Festival every October.