We chose Tannersville, New York as our basecamp for several day trips to different cities and art institutions.  When we travel to see art that I like, I try to make the art part fun for everyone. I also make sure that there is time for my children to be my main focus and to let them choose how we play. It doesn't work if I ask them to be restrained at an art museum, on a car trip, and at a nice restaurant all in a row. They need their time to run, climb, build, and destroy things.  Here are three ways Tannersville, New York made that possible.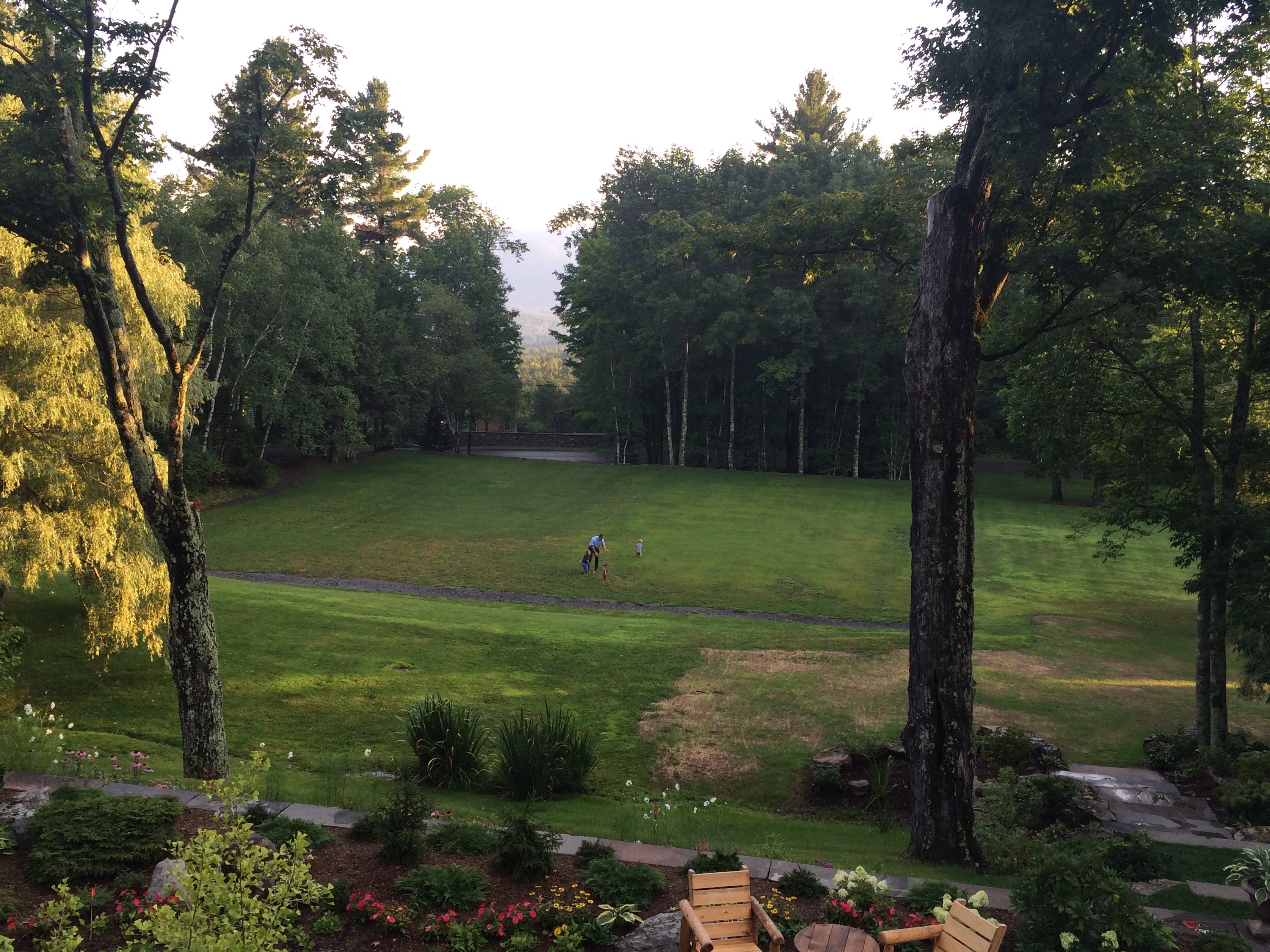 Lodging with open space for the kids to run. We stayed in a cottage at the Deer Mountain Inn. Our children could easily explore the paths through the woods, play stomp rockets in the lawn, and a build a fire for s'mores. Our cottage was beautiful, quiet, and spacious. They stocked it with a nice selection of local breakfast foods. We had dinner a few times on the patio of their restaurant, which looks over the gardens pictured above. I was impressed with both the food and the bar. The cottage also had plenty of indoor and outdoor spaces for us to cook or enjoy takeout. Deer Mountain Inn is the perfect rustic, friendly feel you expect from upstate. And staff know all the area secrets, like the best frozen custard, donuts, and beer store.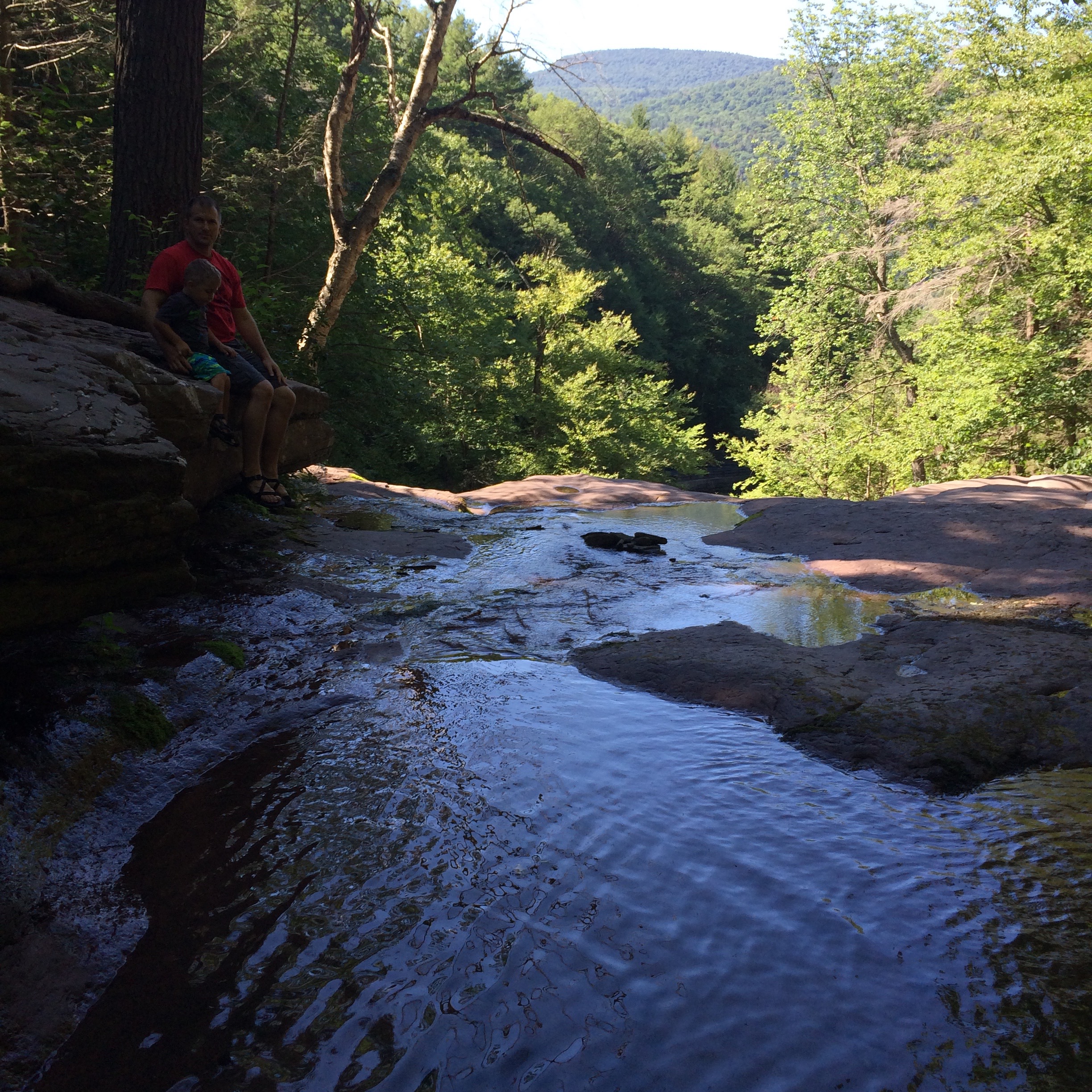 Easy access to streams for throwing rocks. One of the most popular destinations in the area is Kaaterskill Falls. On your way in and out of town, you will see hikers' cars parked up and down the road. We went earlier in the morning and had a peaceful, short, strenuous hike. It is a steep incline, but if you tire half way it is still worth it to play in the streams. The picture above is just over the first hill.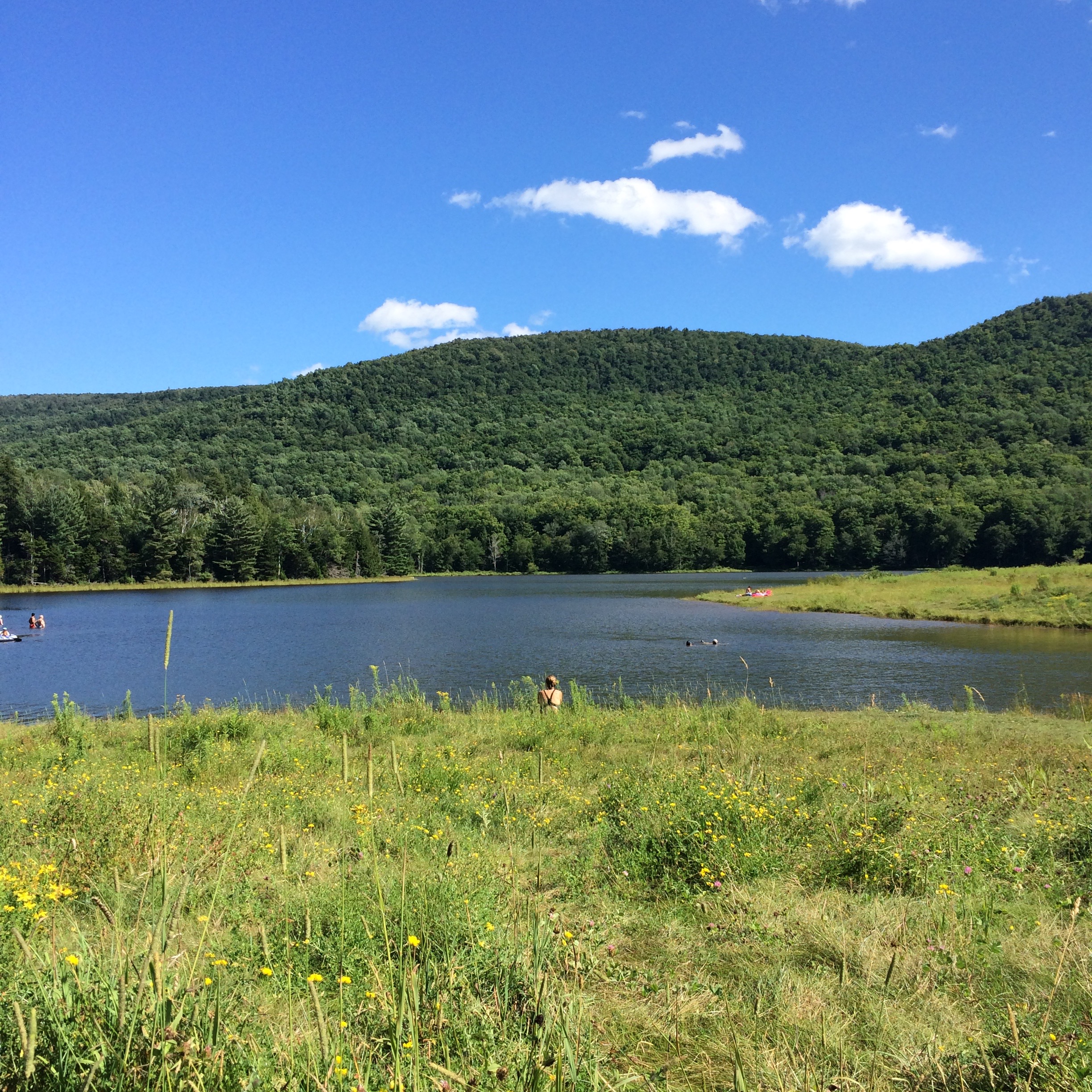 Swimming holes. Just over the mountain from Deer Mountain Inn is Colgate Lake. You can either pave your own path over the mountain (like I did with my mom) or you can take the short drive to the parking lot (like the boys did). In the summer, there are plenty of picnic-ers enjoying the dip in the quiet lake.
There is one more post about our New York trip coming soon about our day trip to Hudson and Art Omi. You can read previous posts about our earlier adventures on this trip in New York City, Beacon, and Storm King.