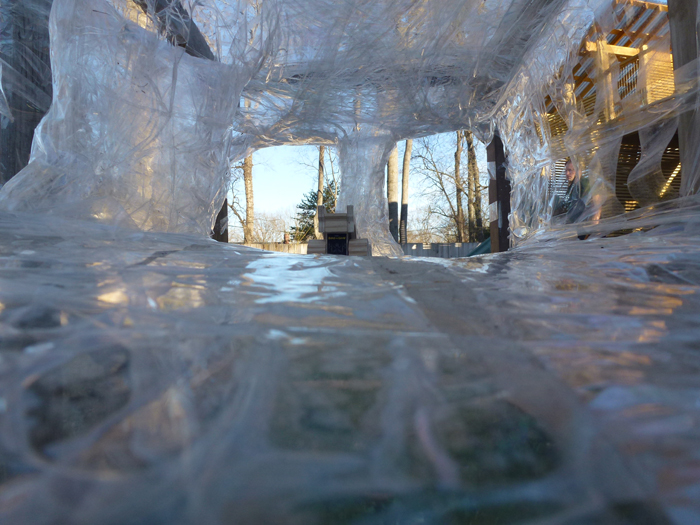 A few weeks ago, I wrote about the artist collective Numen / For Use (you can see pictures of their work here). They have yet to create a major installation in the USA, so I showed pictures and videos of their work to my children. Then we tested our hand at tape sculpture.
We watched and listened:
Then we drew plans and passed out scotch tape. We turned a table upside down to use as our model. The model was pretty fun to play with on its own.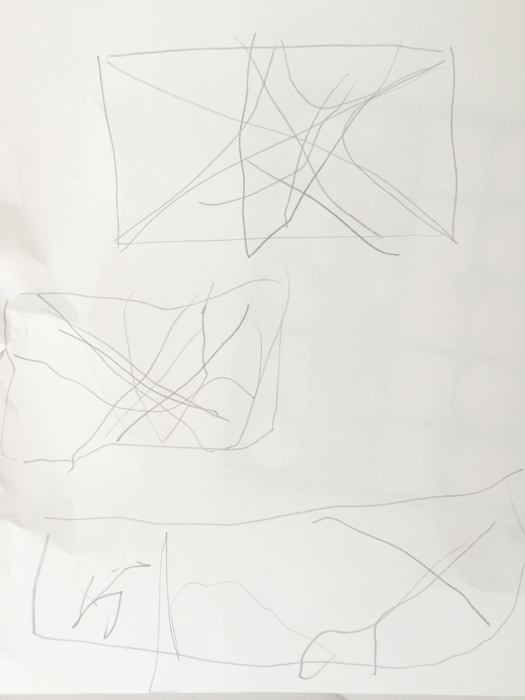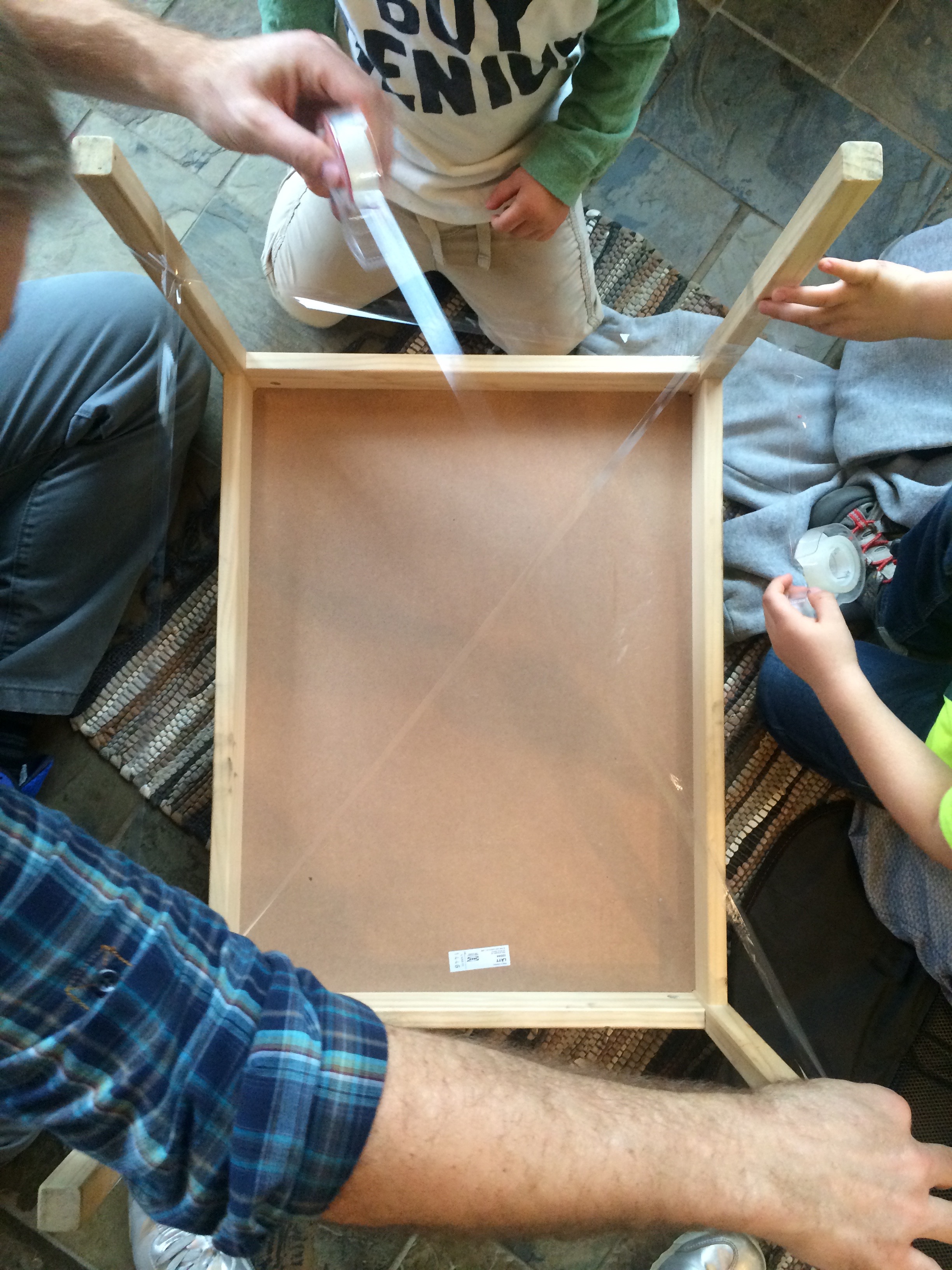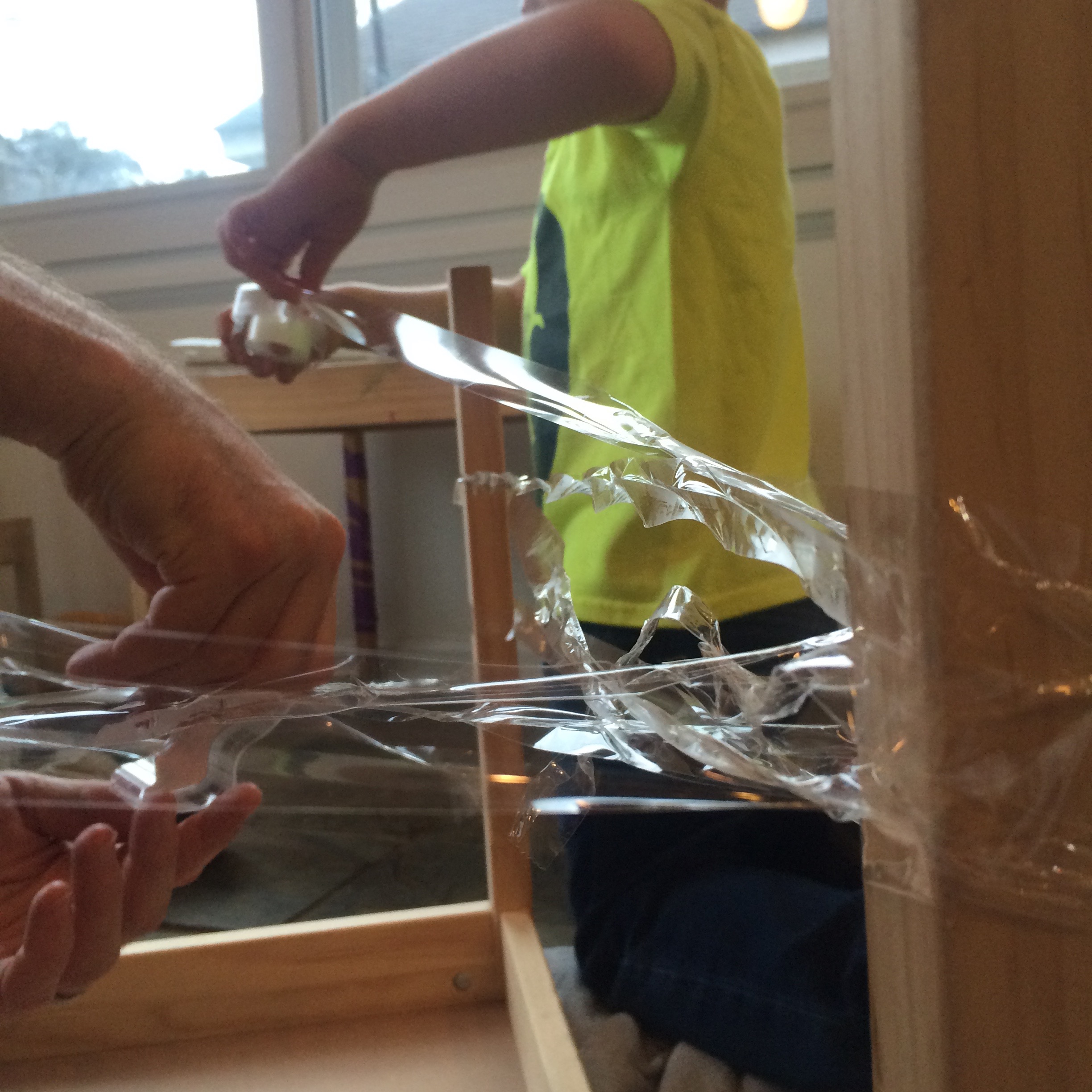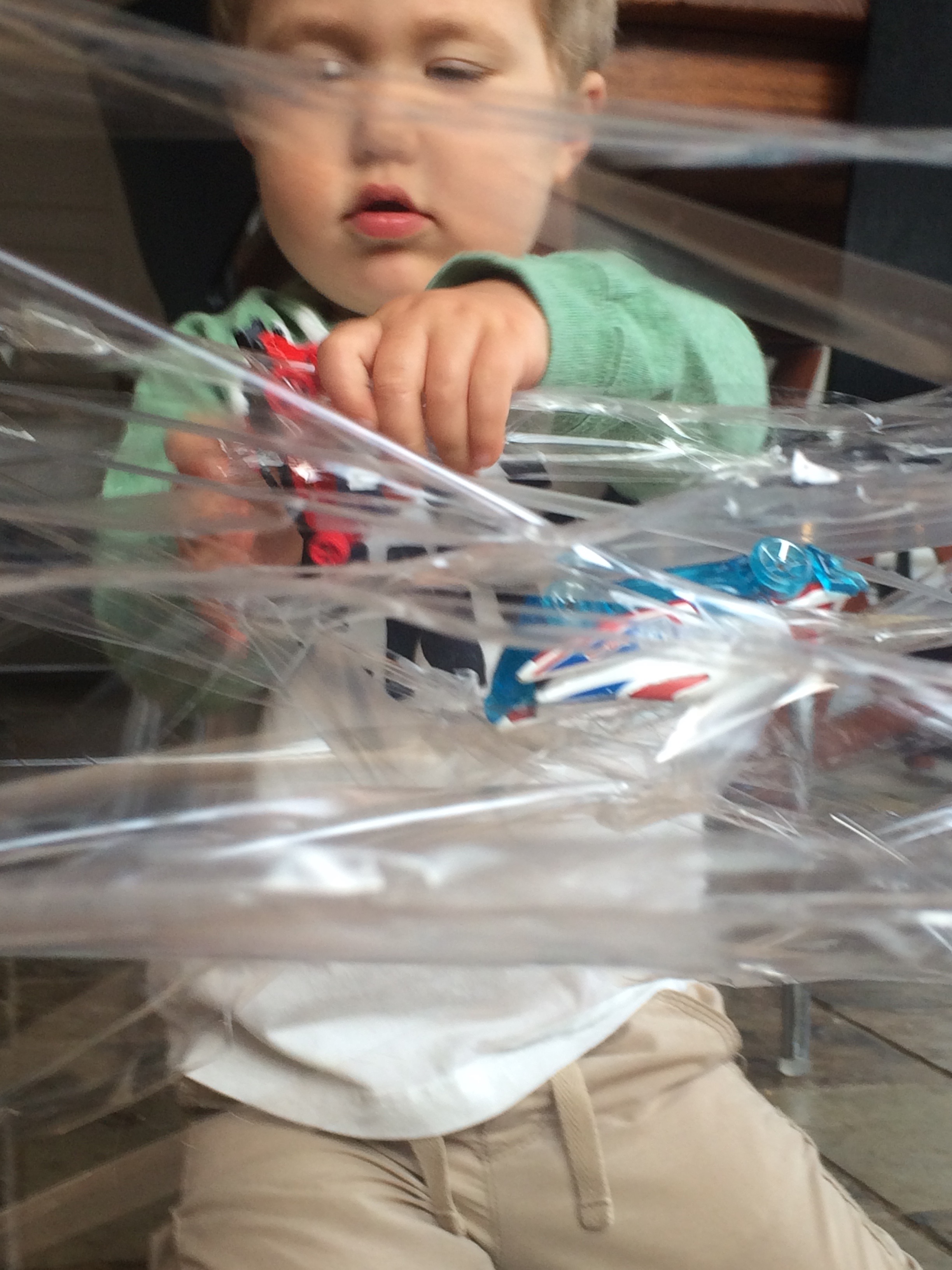 Next, we helped the most skilled "maker," "builder," and "crafter" in our family (which I already confessed is not me here) to build a tape tunnel sculpture, our own "little Numen."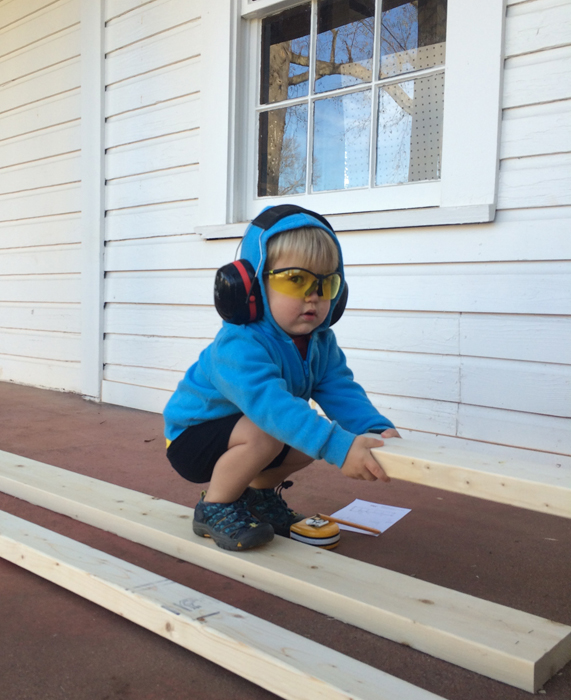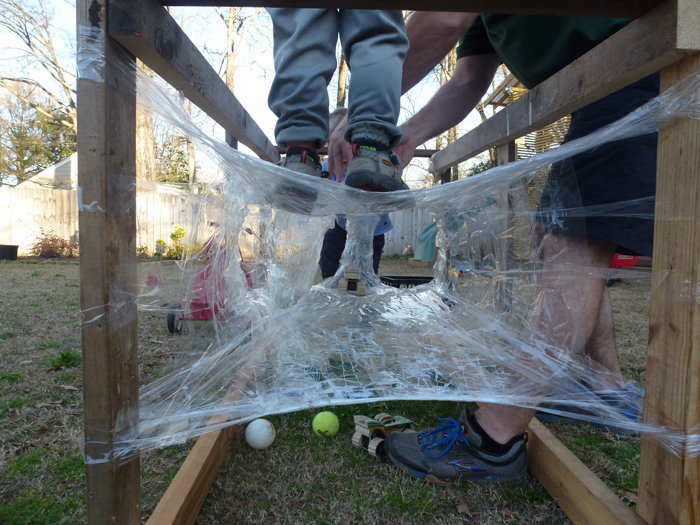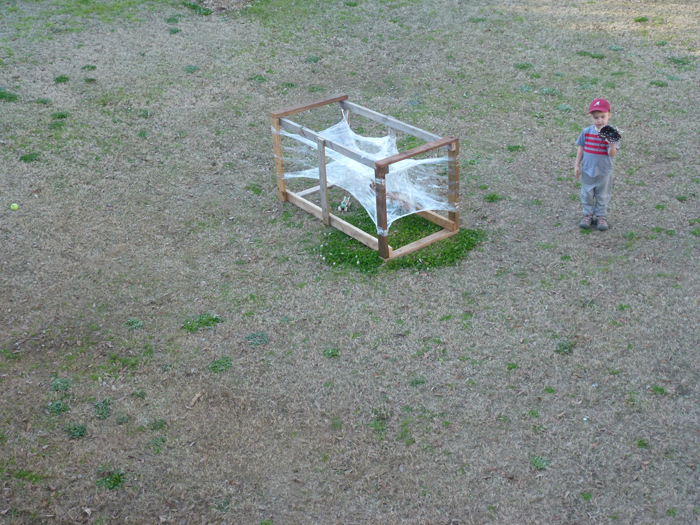 The result was a tunnel big enough for the littles to climb through and strong enough for them to walk across the top. It is as much fun to roll tape rolls back and forth as it is to watch it change color in the sunlight.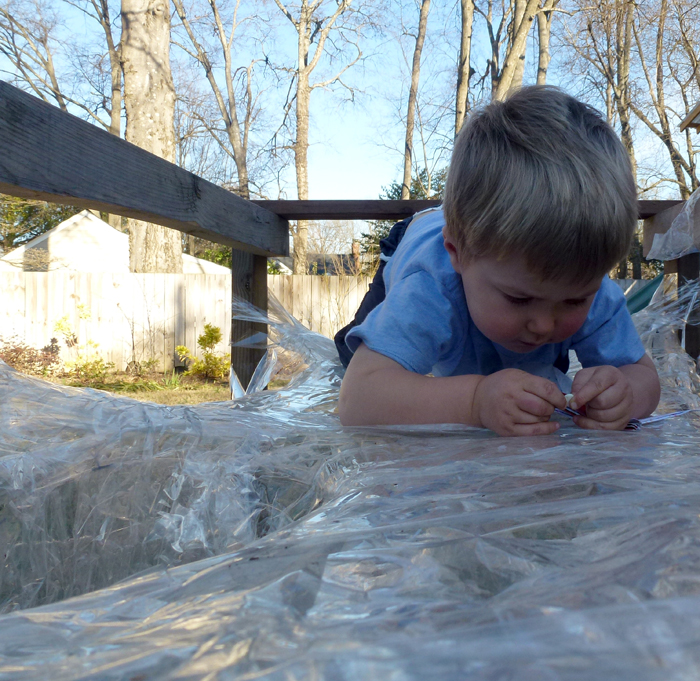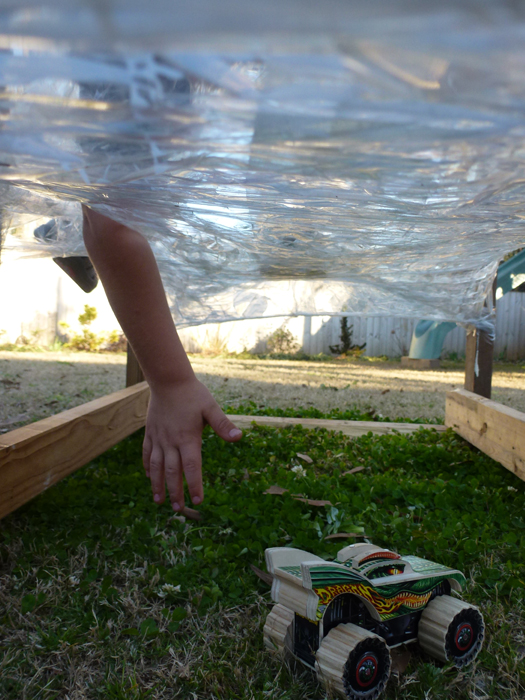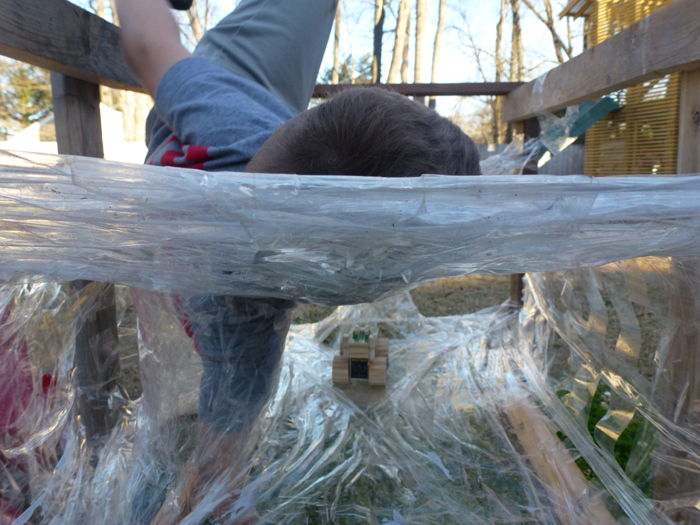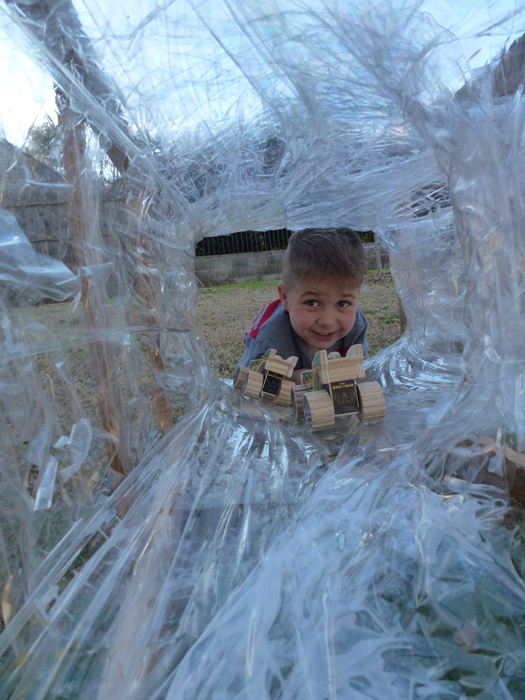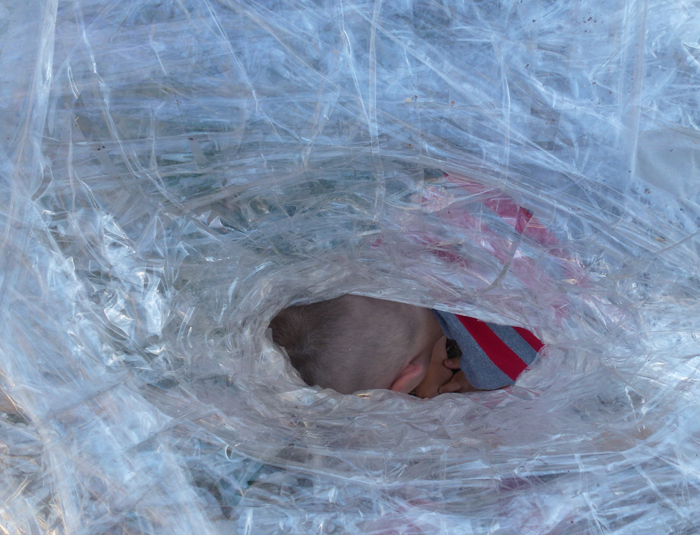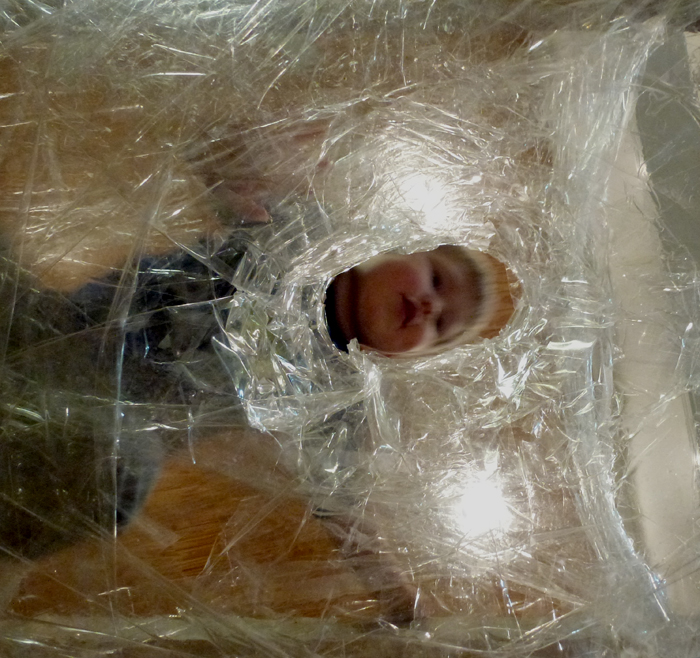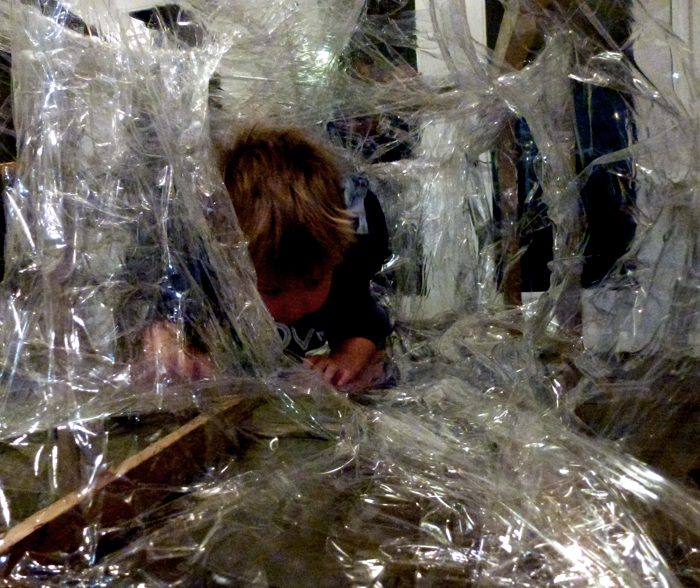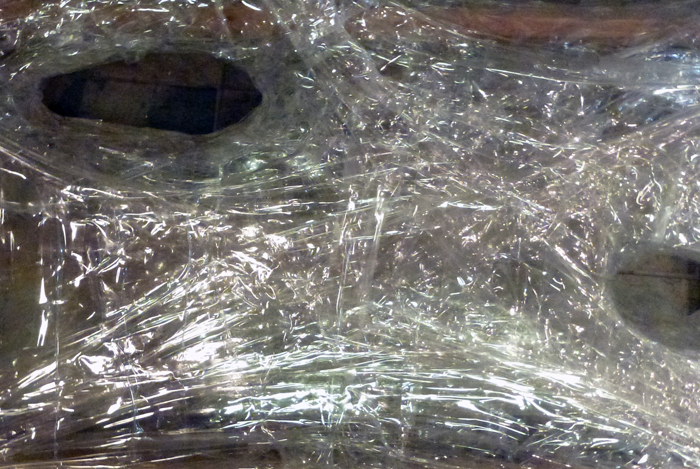 And then yesterday, I found my youngest son working in his sketchbook with tape and hiding chocolate in the tunnels.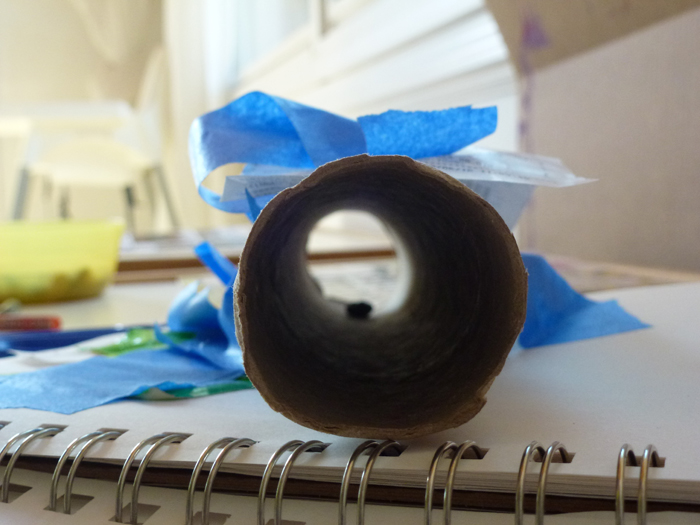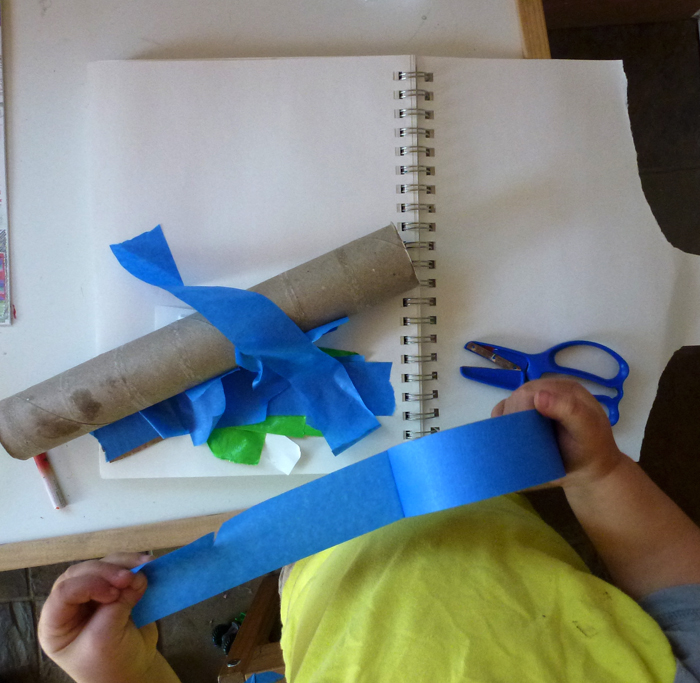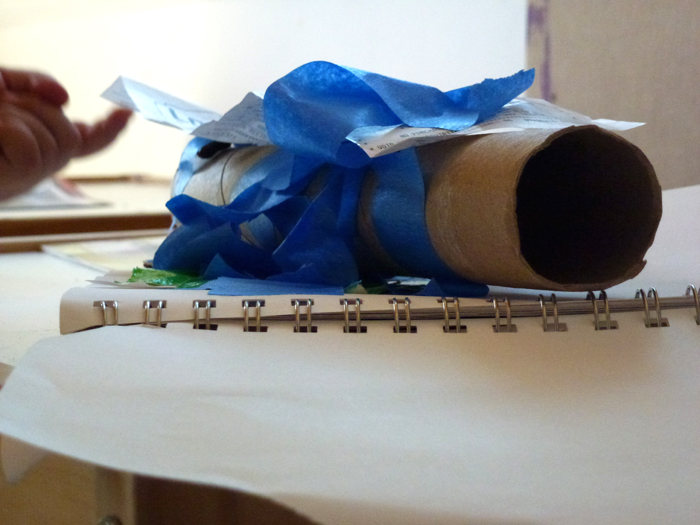 Our "little Numen"