When we last visited New Orleans, we made a whole morning out of visiting the New Orleans Museum of Art, and we can't wait to repeat it! Our perfect family day included a long streetcar ride, beignets, and art.
We went to New Orleans to see Prospect New Orleans (P.3). It is a city-wide collaboration to put on one art exhibition, including pop-up spaces, galleries, museums, and public installations. P.3 was curated by Franklin Sirmans, the new director of Pérez Art Museum Miami. He will be giving a talk at the High Museum of Art in Atlanta on May 12th.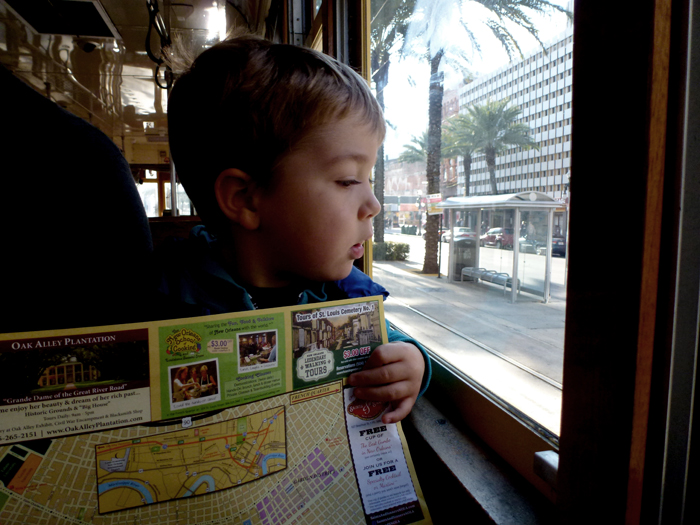 The Canal Streetcar 
We typically start early in the morning, just like the streetcars, so we started our day by riding the entire length of the Canal Street Line. There was not one boring moment. It takes about 30 minutes to cruise through the bustle of the Central Business District and the beautiful Garden District before you arrive at City Park. Lelong/Esplanade and Carrollton Avenues are the end of the line. We all enjoyed people watching, map reading, and listening to the cranks and dings.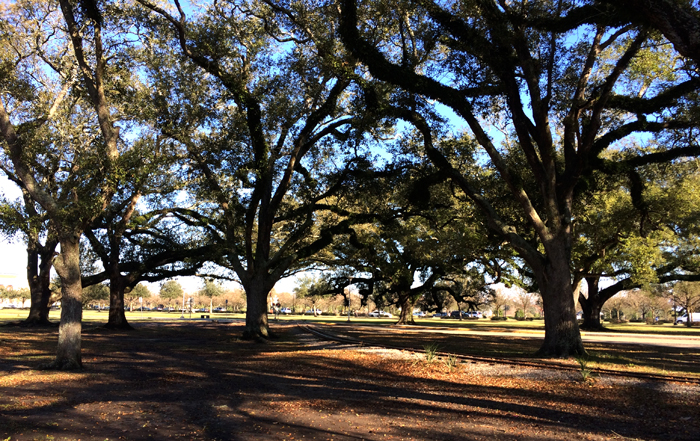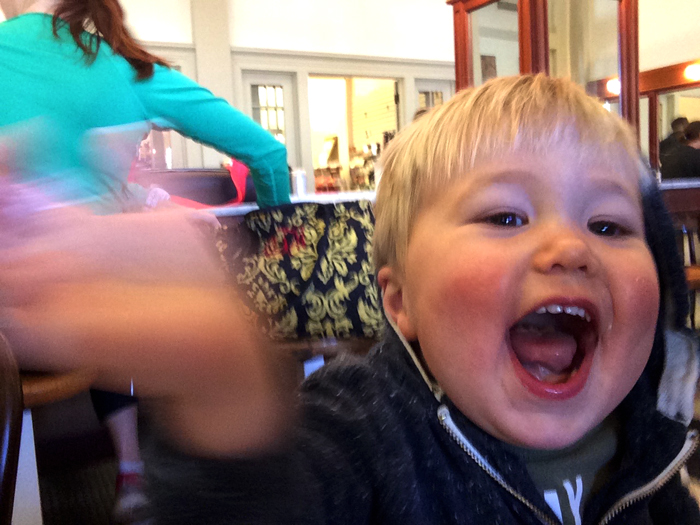 Beignets and Café au lait
Walk through the park a short distance to Morning Call. They have been serving coffee & beignets for over 140 years. The beignets are amazing. The coffee is a tradition. The Spanish Mission Revival  building is one of the oldest in the park. They have a great patio under a grove of mature live oaks. We finished our coffee and ran off some sugar at the adjacent playground (large & geared for preschoolers).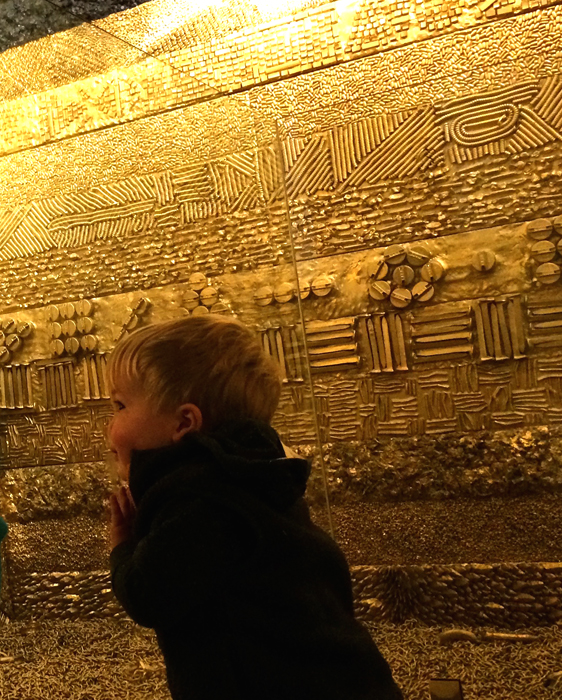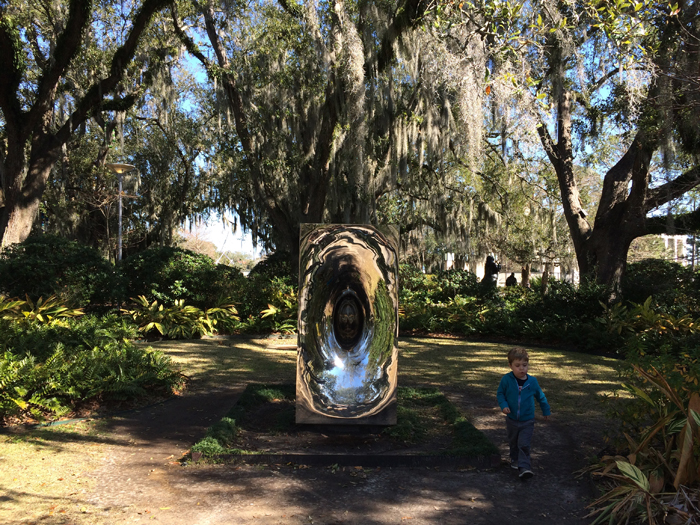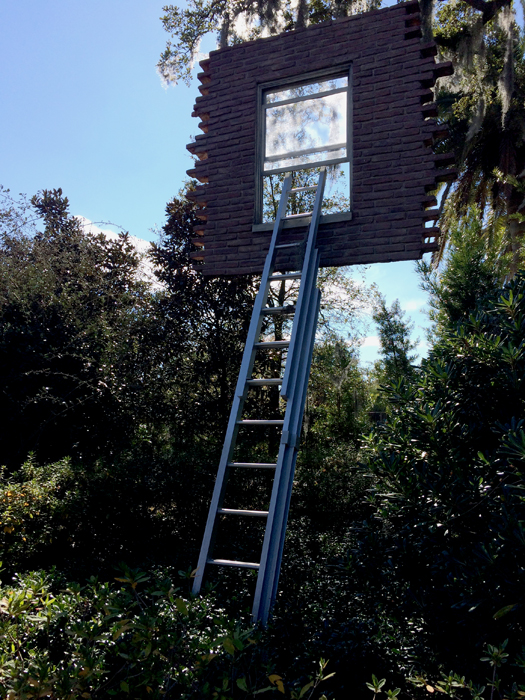 NOMA & the Besthoff Sculpture Garden
Next, we took a short walk over to the New Orleans Museum of Art. On many Saturdays, they have free activities for children filling the hallway. You can check their calendar for specific information. We saw the P.3 exhibition, including Will Ryman's gold log cabin. We also made crafts, watched a ballet performance, and bought books from their store. Then we took our snack out in the sculpture garden. Highlights from our roaming included the waterfalls and artwork by Louise Bourgeois, Anish Kapoor, and Leandro Erlich. Afterwards, we road the Streetcar back to our hotel for naptime and dinner.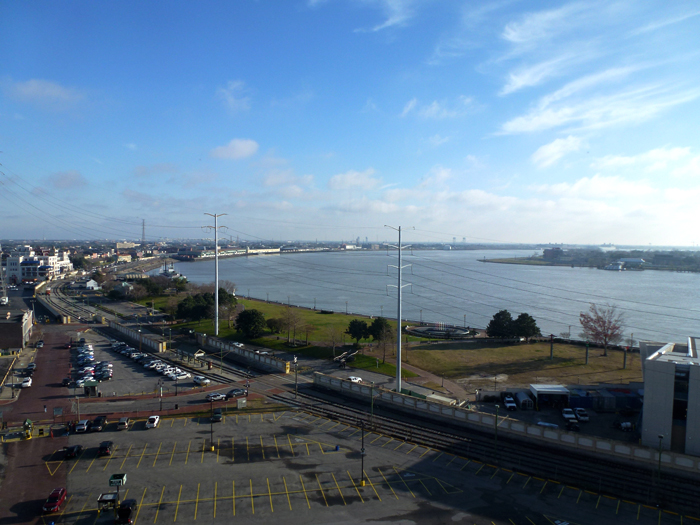 Our Hotel
We stayed at the Canal Place Westin. It has great views and an impressive lobby. We were able to comfortably put two twin-size cots in the living room area. The hotel is right next to the Streetcar stop and Crescent Park on the riverfront.
We saw a lot of art all over the city during P.3. We missed the late nights that make Nola, Nola. But we did enjoy the quiet streets in the French Quarter before breakfast. One of our other stops was at the Ogden, where we danced in the puddles by Candy Chang's "Before I Die" mural and captured one of my favorite photos.